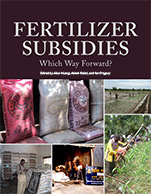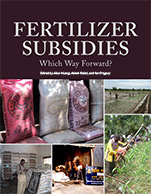 While fertilizer subsidies have become increasingly common across the world to stimulate supply and use of fertilizers, it remains unknown whether or not these policies are appropriate for the challenge of feeding an ever-growing population – 10 billion people by 2050. In many developed economies, fertilizer subsidies have been replaced by various fertilizer support programs. Will fertilizer subsidies remain effective as we try to eradicate global hunger and poverty while preserving the environment?
"Fertilizer Subsidies — Which Way Forward" is an analysis of fertilizer subsidies in five Asian countries (Bangladesh, China, India, Indonesia, and Pakistan) and four sub-Saharan countries (Malawi, Nigeria, Rwanda, and Tanzania) conducted by the Fertilizer Association of India (FAI) and the International Fertilizer Development Center (IFDC). The analysis is an attempt to understand the impact of fertilizer subsidies on the countries' fiscal budgets, on productivity and nutrient management, and on the efficiency of fertilizer production, distribution, and consumption.
The analysis is intended to help policymakers better understand the impact of fertilizer subsidies by documenting their diversity and effectiveness across a variety of economies and geographical regions. In each section, the global structure of the fertilizer sector is presented along with country reviews and developments of fertilizer subsidy programs in the selected countries with an emphasis on years from 2000 to 2013. The country-specific sections also include lessons learned and suggestions on how to move forward.