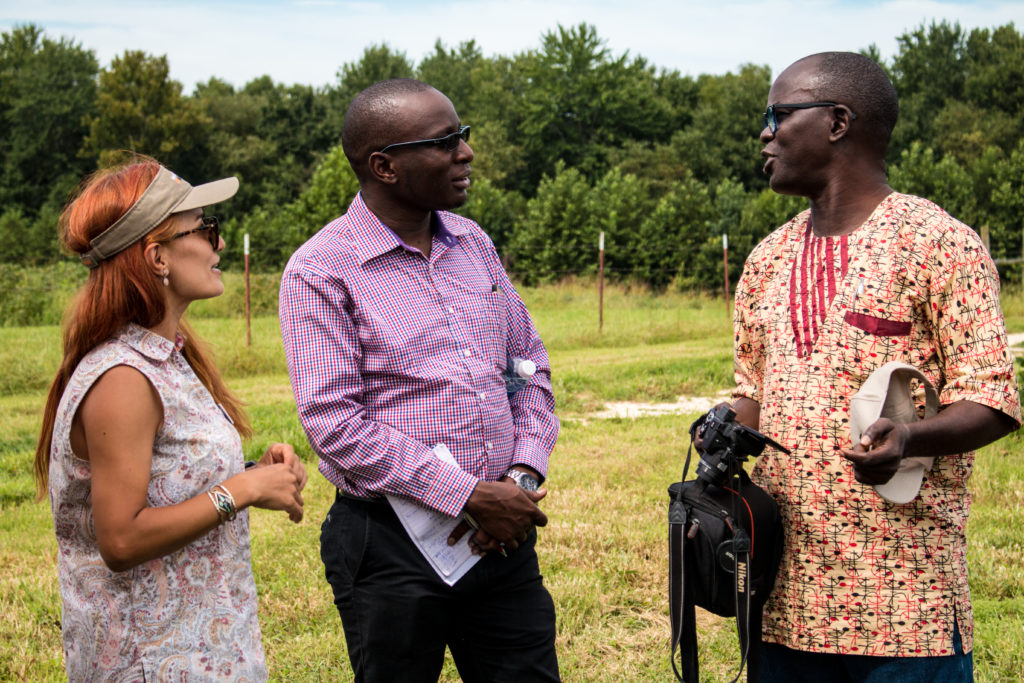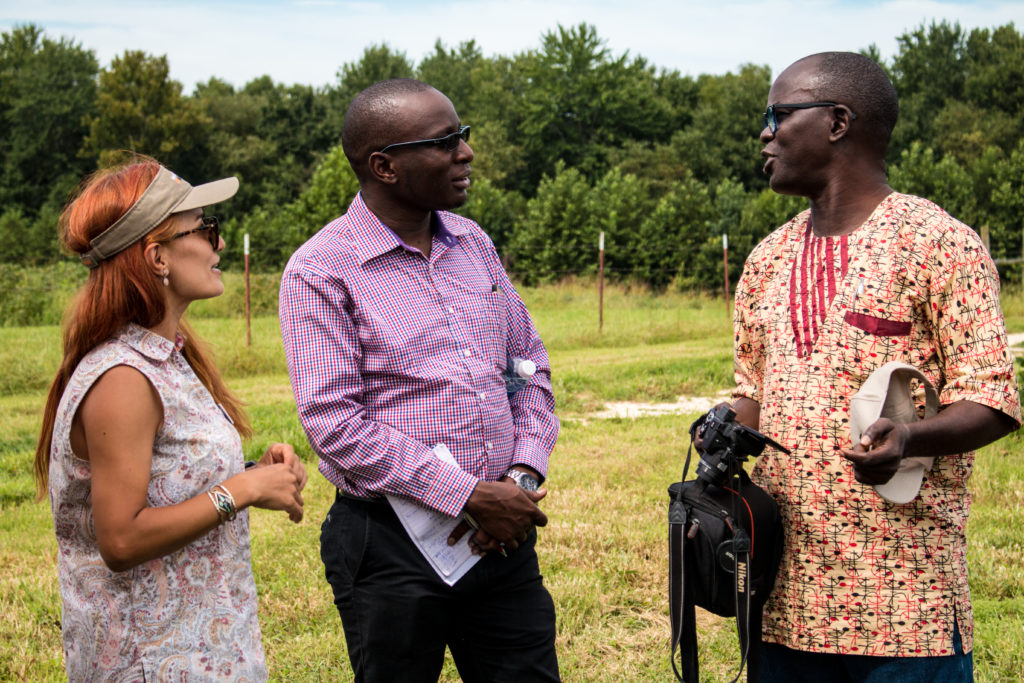 Since 1974, IFDC has held over 700 formal workshops, study tours and training programs, working with over 11,000 private and public representatives from over 150 countries who have benefitted from the expertise IFDC has to offer. Our pedigree says it all; we know training.
Each year, we create training programs – founded on the expertise and knowledge of IFDC – that focus on technology transfer across the entire agricultural value chain. We reach out to professionals, like yourself, who can make a difference and who have a working knowledge of and relationship with the agriculture sector.
Our training programs offer manifold benefits for each participant: built-in "free time" offers an ideal situation for networking and learning from participants from all over the country – and quite possibly the world; field trip days – during which participants visit farms, facilities or other relevant locations – enrich the learning process; and most importantly, each participant leaves the workshop with both theoretical and practical knowledge that enlightens and inspires.
One USA Study Tour participant, a senior lecturer from Nigeria, said, "I learned a lot and received a lot of inspiration  that I hope to put into practice. I intend to set up a precision farm of my own as well as a small food production, processing and storage center. I am also better informed now about fertilizer use and management and will be in a better position to impact the right knowledge to my students."
In addition to bringing our own expert staff, IFDC invites guest speakers – ranging from agro-industry leaders to ministers of agriculture, depending on the course – to share their knowledge and experiences. Nowhere else will professionals be able to speak with such a variety of top-level representatives.
As an added bonus, participants get to keep all materials from the training for their personal files. Many continue using them, such as this chemistry engineer from Denmark who attended a IFDC Phosphate Fertilizer Production Technology workshop who says, "I still use the IFDC materials as a solid reference … I enjoyed good company with engineers from all over the world, and I got a very useful network of highly skilled experts from the phosphate industry." 
Obviously, we are extremely proud of our training programs, but don't simply listen to us. Independent evaluations carried by UNDP and USAID concluded that IFDC's international training programs have a considerable demand; the evaluations also appreciated "the wide range and effectiveness of the training programs that IFDC has developed."
But don't take our word for it; here's what past participants are saying:
"I feel extremely fortunate to be part of this training program. Consider it money well spent, and I look forward to continued communication with my fellow colleagues."
–Foundation President, USA, 2015
"I liked this program very much as I learned a lot from the well-experienced speakers input, and also from the participants of this workshop, who one way or the other unselfishly shared their ideas/experience on how to solve problems."
–Senior Manager, Fertilizer Production, Philippines, 2016
"IFDC has done a great job in putting on this workshop. It'll go a long way in helping us put our agriculture on the right path and [become] a self-sufficient food secured nation."
–Agricultural Processing and Quality Enhancement Officer, Nigeria, 2017
"Good training. In fact, excellent. As long as continual interaction, coaching and mentoring is available, this is a perfect beginning for small and medium enterprises (SMEs) and us regulators trying to create enabling environments for SMEs."
–Agricultural Inspector, Uganda, 2017
Sign up today! We guarantee an enlightening experience.
Still trying to decide? Feel free to email training@ifdc.org and follow us on Twitter @IFDCtraining.