A farmer stands in the middle of a field in Myanmar, her feet sinking into the wet earth. She grabs a briquette of fertilizer from her bag and turns it over in her hands. It feels much larger than the cluster of tiny, white granules she scattered across the paddy under a year ago. Though the briquette is unfamiliar, the farmer knows what to do. She takes it and plunges it into the soil.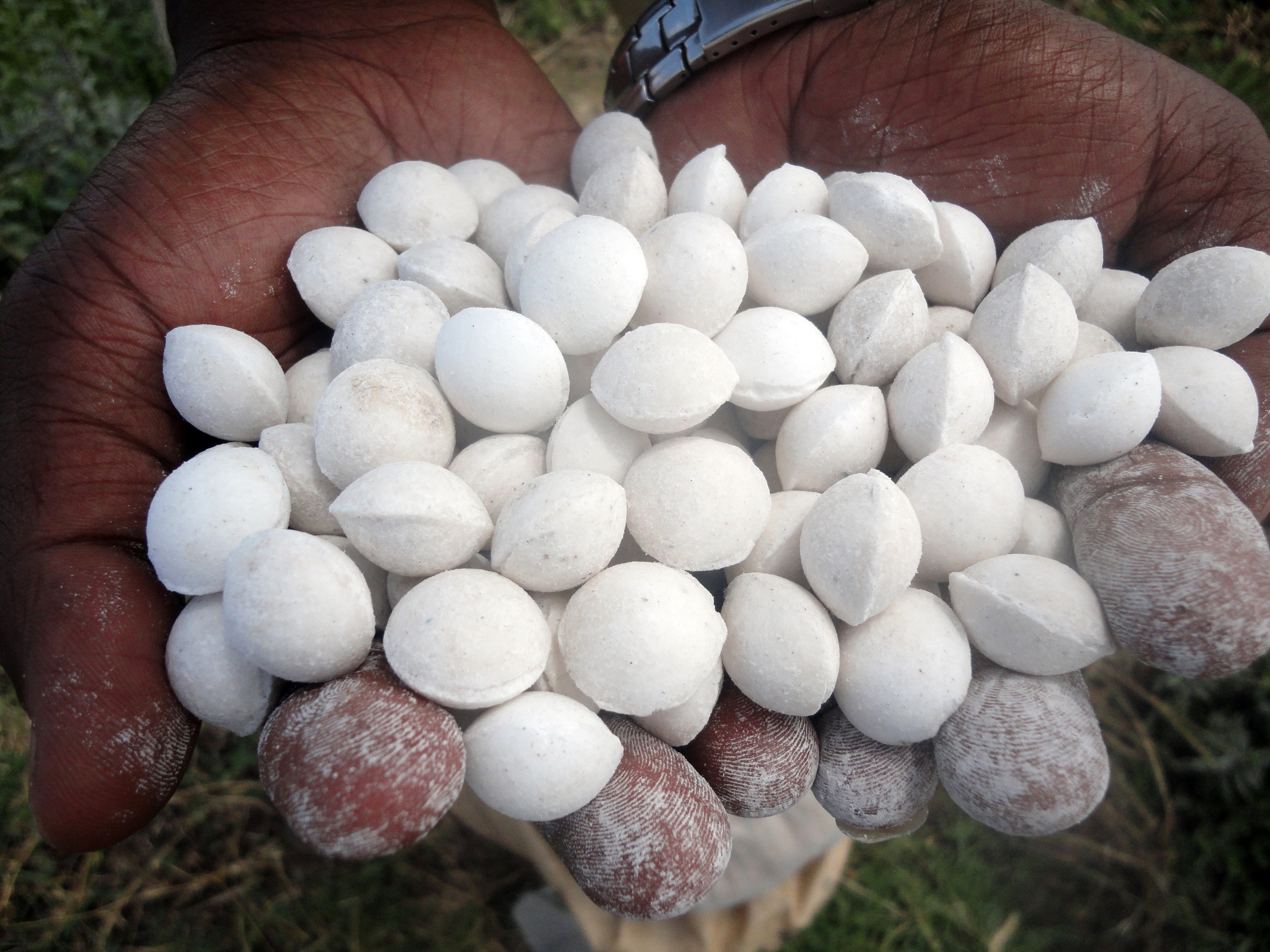 Thanks to some helpful training from her local fertilizer supplier, the placement of the briquette feels natural and effortless. She can now rest knowing her crops will produce bigger and better harvests, and she will share her success with other members of her community.
This is how IFDC's project-level training works. As we said in our previous blog, the goal is to go beyond simply teaching a person to fish. Our training programs target community leaders, suppliers and other influential people who share improved fertilizer technologies and methods including urea deep placement (UDP) with others.
Md. Mukbol Hossain, a smallholder farmer from Bangladesh, witnessed, and contributed to, the success of IFDC project-level training firsthand. After taking part in an Accelerating Agriculture Productivity Improvement (AAPI) training course learning the benefits of UDP, Hossain tried it for himself. In 2012, he applied urea briquettes on a small piece of maize-growing land. The results confirmed exactly what AAPI had taught him: UDP works. That year, Hossain harvested an extra 40 kg of maize from his test plot. His broadcast plot couldn't compare. And the success he enjoyed didn't end there.
Hossain kept on applying UDP, and he passed on his newfound techniques to his friends and family. When you see a person's success, you want to emulate them. Hossain's community quickly saw the benefits of UDP and wanted to try it for themselves. Soon, they were applying the technique on their own land. And since Hossain had undergone the proper training, he was there to help teach the valuable lessons he'd learned. As a result, the adoption rate of UDP shot up to about 70 percent in Hossain's village during the 2014–15 Boro* season alone.
Examples like the one above illustrate the effectiveness of project-level training. If we teach a person to fish, they can feed themselves. But if that person shares their training with others, they can feed an entire community.
Have you ever benefitted from IFDC's training courses? We'd love to hear about how training has contributed to your own success. Send us your stories through Twitter with the hashtag #TrainingWorks.
*Period of dry, rice-growing season in Bangladesh from October to March.