Our Reach*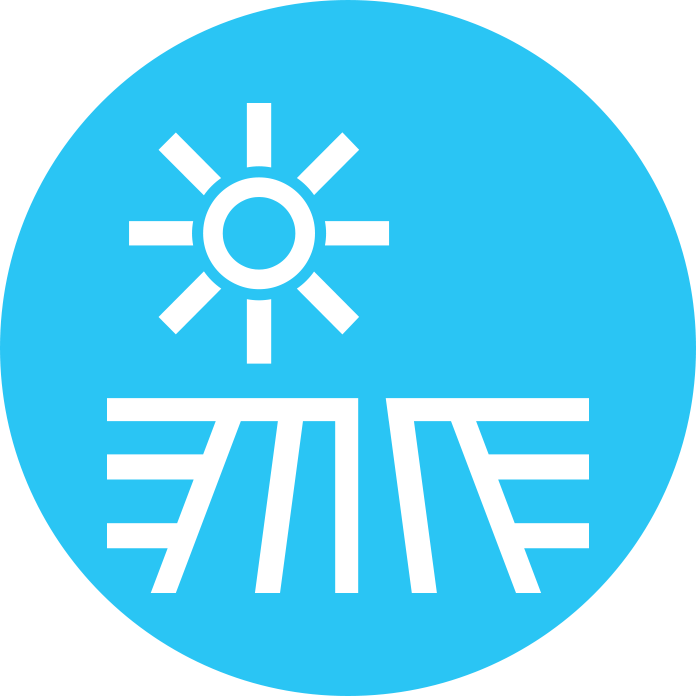 5,661
DEMONSTRATION PLOTS ESTABLISHED
Management practices and/or technologies tested in farmer fields for dissemination
(compared to 9,383 in 2021)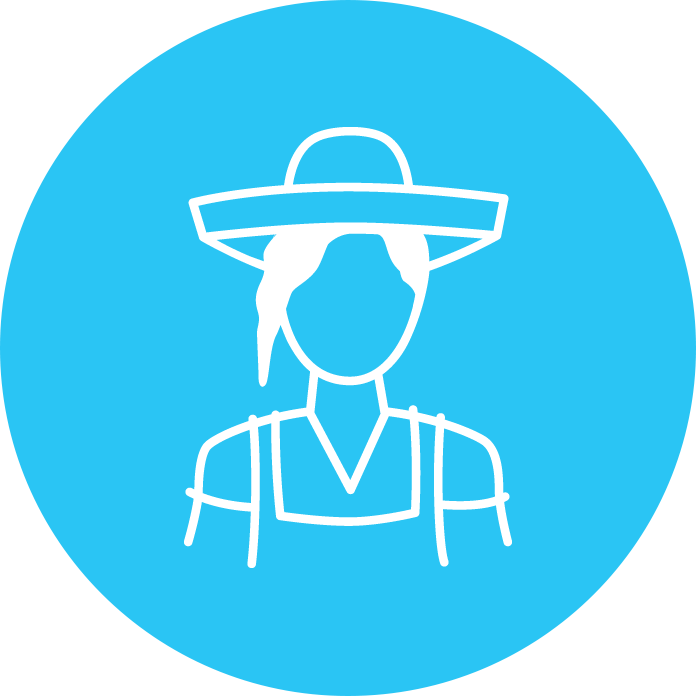 258,566
FARMERS TRAINED (47% WOMEN)
Direct farmer participants in short-term capacity building on management practices and/or technologies
(compared to 408,557 [53% women] in 2021)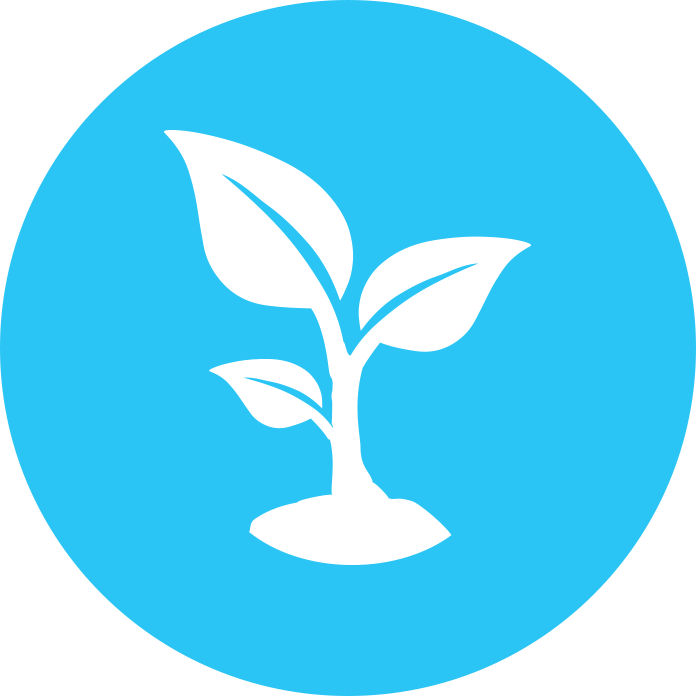 945,930
FARMERS APPLYING GAPs
Farmers who have applied improved farm management practices and/or technologies
(compared to 527,003 in 2021)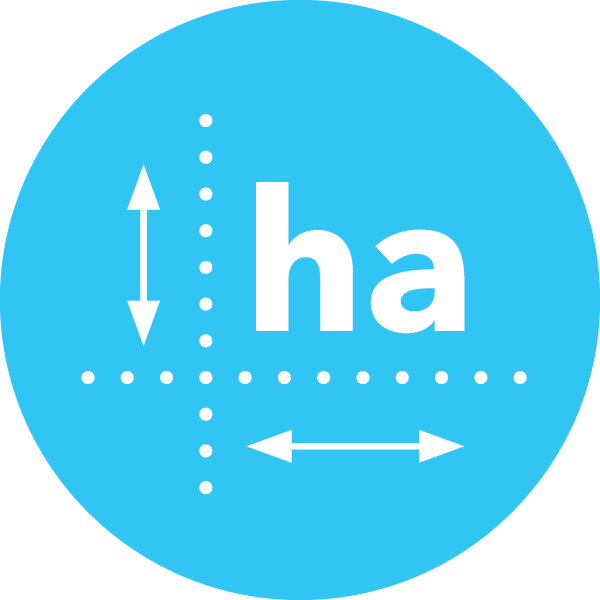 641,595
AREA UNDER GOOD AGRICULTURAL PRACTICES
Hectares under improved management practices and/or technologies (managed or cultivated by farmer partners)
(compared to 419,652 in 2021)
331
PUBLIC-PRIVATE PARTNERSHIPS
Agreements between public and private firms/actors and research, academic, civil society, and stakeholder associations
(compared to 245 in 2021)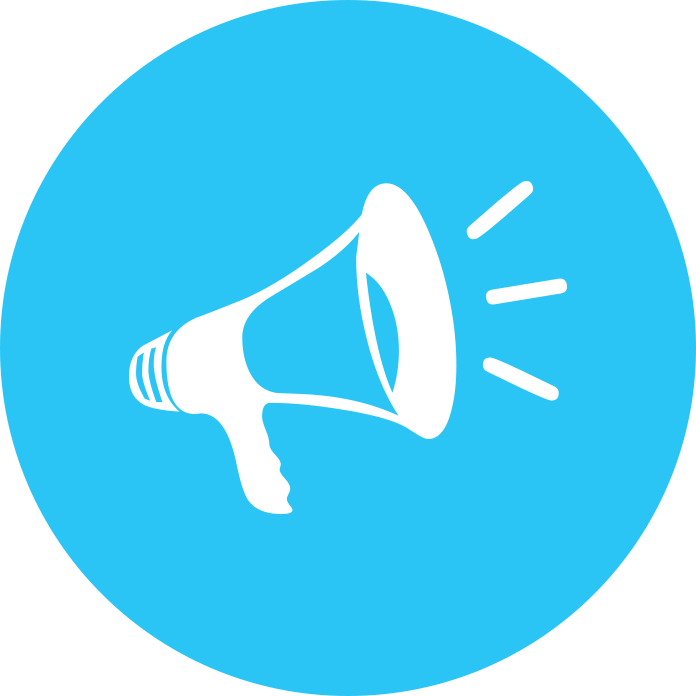 12,349
OUTREACH ACTIVITIES
Dissemination activities – Workshops, forums, stakeholder consultations, publications, and print, radio, and television media
(compared to 4,054 in 2021)
Our Methodology
IFDC's strategy focuses on coordinating and integrating project-level efforts across four priority areas to achieve significant impacts. IFDC tracks a core set of indicators across all programs that reflect the below results framework: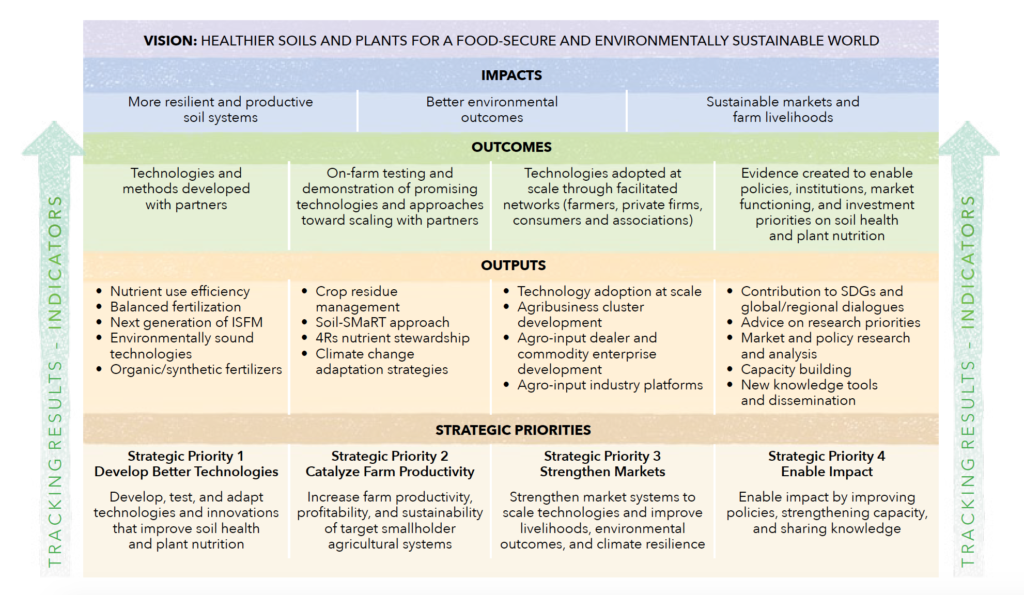 Our strategy is based on the theory of change that providing farmers with more nutrient-efficient, profitable technologies, and strengthening related marketing systems and policies, will lead to improved livelihoods, increased food security, and better environmental outcomes. Work under IFDC's four strategic priorities for research and development will be integrated across multiple levels. By connecting its programs on science and technology, farmers and markets, and knowledge and capacity building, IFDC and its partners will create the conditions for sustained, scaled adoption of soil-related technologies.
In addition, each strategic objective and its associated activities will deliver quantifiable outputs that include improved technologies, products, and tools; enhanced capacity building; new knowledge resources; and other valuable information. Through partnerships and networks, the outputs will be scaled at different levels and result in the use or adoption of technologies and tools, better policies and regulations, and improved functioning of markets and actors, based on sound scientific advice and evidence.
Specific indicators to track progress at different levels of the results framework, i.e., from outputs to outcomes to impacts, will be outlined with appropriate metrics of measurement and tools to reflect the progress of each strategic objective. Key milestones will be established to monitor and evaluate progress, including the number of new balanced fertilizer formulations, recommendations, and products developed from research.
As these outcomes are further reinforced through development activities, with support from global, regional, and national partners, IFDC will achieve the desired impacts: more resilient and productive soil systems, with better environmental outcomes, and improved and sustained markets and livelihoods.