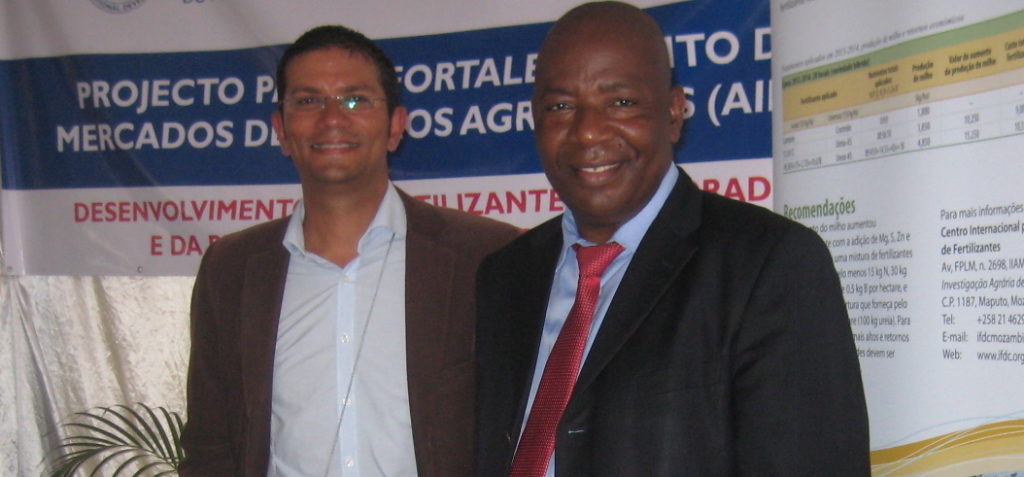 Alexander Fernando, Deputy Director East and Southern Africa
"I really enjoy working on projects that strengthen private sector agribusiness by developing linkages with commercially focused smallholder farmers and managing and mentoring teams of development professionals who undertake this kind of work."
Alexander Fernando is IFDC's Deputy Director for East and Southern Africa. He began his career with IFDC in November 2012 as chief of party for the AIMS III project and also served as IFDC's country representative in Mozambique.
Fernando has 16 years of experience in agribusiness, value chain development and management consulting. Prior to joining IFDC, he worked for several development organizations including TechnoServe, DAI, ACDI/VOCA, CNFA and Chemonics. His main focus was on coffee, horticulture, staple crops and livestock value chains as well as agricultural input markets.
Fernando provides strategic and managerial oversight to the several projects. He works with the business team to generate leads and develop proposals for new projects. He is part of a strategy team who works to implement new ideas for the division. He also supervises the Scaling Cassava in Mozambique project.
Fernando holds a master's in international affairs from Columbia University's School of International and Public Affairs (SIPA) in New York and a bachelor's in international relations from the University of Pennsylvania.