It is an open secret in Ghana, that, due to the unavailability, comparatively high cost and market inaccessibility of seed, many farmers sow grains bought from local markets while others use their saved seeds. The Feed the Future (FTF) Ghana Agriculture Technology Transfer Project has supported three major seed producers in FTF's zone of influence with good agricultural practices, equipment for seed production and processing and business guidance, while providing them with technical seed quality assurance training.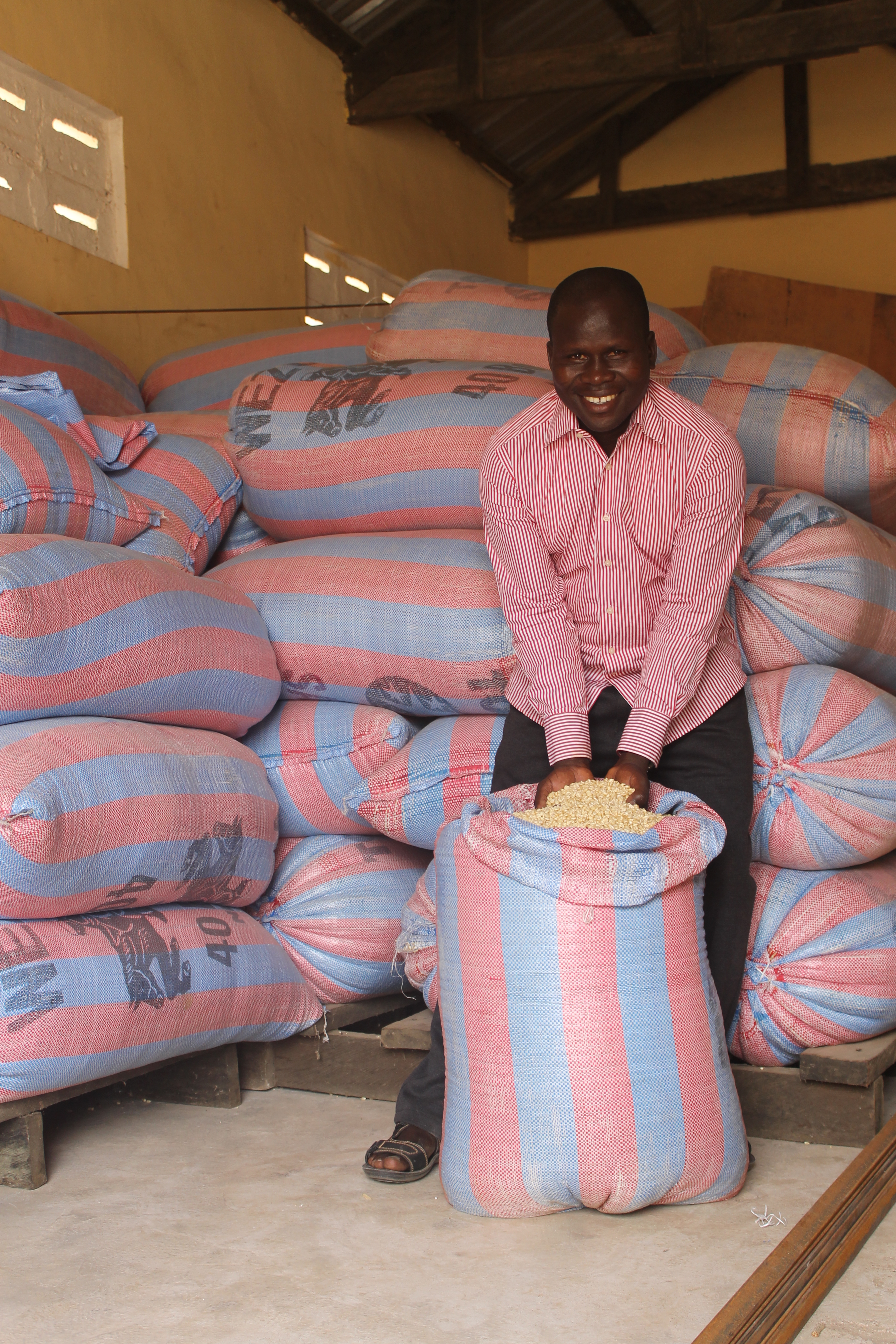 The Feed the Future Ghana Agriculture Technology Transfer Project has also engaged them in producer-to-producer mentoring of international best practices. As a result, in the first year of improved seed production, private seed producers supported by the Feed the Future Ghana Agriculture Technology Transfer Project have grown about 80 metric tons of certified seeds that will be used to sow about 3,390 hectares of improved varieties of rice and maize in the 2016 cropping season.
Through the project's support, one of these private seed producers, Martin Ariku Akudugu, produced 20 tons of two different maize varieties, Sanzal-Sima and Wang-Dataa, worth GHC 40,000 (U.S. $11,000) during the first 2015 production season. Martin is ready to serve clients comprised of 937 out-grower businesses and over 675 smallholder farmers scattered within Bawku and its environs.
"I started this seed production in 2009 after a vendor sold grain to me as seed. In the beginning I cultivated only 10 acres of maize and soy bean, which together yielded as low as three tons. Now, with the support from the Feed the Future Ghana Agriculture Technology Transfer Project, my production is over 200 percent higher," he reported.
Martin, a highly motivated businessperson, explained that through exposure to companies such as Pioneer and Seedco, he has come to appreciate the need to promote his products through radio advertisements and field demonstrations to attract more farmers.
"One of the new things I've learned is how to establish demonstrations for farmers to see the process and yield of varieties. In addition, I give farmers a kilo of high-yielding varieties to test on their farms," he said.
Aspiring to be one of the best seed companies operating in northern Ghana, he has started setting up vendor outlets in Upper East Region communities to enable farmers to have access to certified seeds at the right time.
"I also observed that I don't need to wait for farmers to come to me. I need to make the seeds easily available to farmers at their various communities because most farmers reside in the hinterland," he said.
With the boost of a modern seed cleaning, processing and bagging machine, made available through the Feed the Future Ghana Agriculture Technology Transfer Project's grant matching program, and with his familiarity and adoption of the good agricultural practices, demonstrated by the project's regional agricultural team's outreach program, Martin has targeted an upscale in production of the two maize varieties from 20 to 100 acres in the 2016 cropping season.