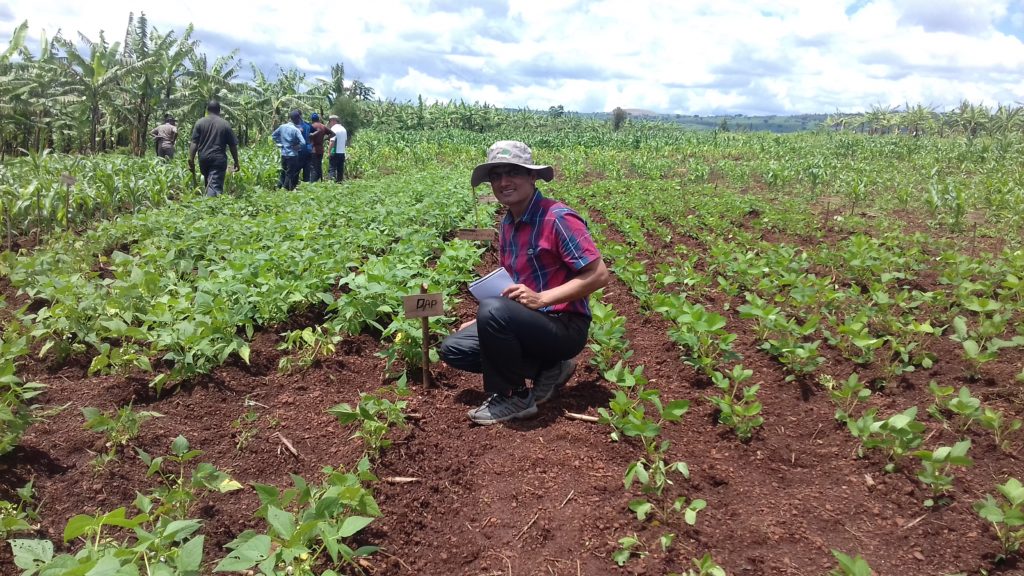 Divisional soil scientist for IFDC Asia
"I am passionate about developing and testing efficient and climate smart fertilizer management technologies for improvement of sustainable soil fertility, increased crop productivity and protecting the environment, including mitigating greenhouse gas emissions."
Yam Gaihre, divisional soil scientist for IFDC's Eurasia Division (EAD), joined IFDC in 2013. He was previously the deputy chief of party for the AAPI project and also post-doctoral scientist-soils.
Prior to joining IFDC, Gaihre conducted post-doctoral research at the International Rice Research Institute (IRRI). He measured the amount of greenhouse gas (GHG) emissions on rice fields and developed appropriate mitigation strategies. His research was directly related to the activities with IFDC's Mitigating Greenhouse Gas Emissions project in Bangladesh.
Gaihre is currently responsible for setting annual research priorities and participates in the development and implementation of new research projects for EAD. He writes and publishes scientific papers while assisting with data analysis, results interpretation and reporting. He also supports IFDC management both on local and international levels, including research communications with headquarters staff.
Gaihre has spent much of his short time at IFDC contributing to the establishment of a GHG laboratory, which will be equipped with advanced GHG sampling and analysis systems to measure nitrous oxide and nitric oxide emissions. He also studied the variance in environmental impact between UDP (urea deep placement) and conventional urea broadcasting methods, finding that UDP significantly reduces GHG emissions.
Gaihre holds a BS in agriculture from Tribhuvan University in Nepal and a PhD in Soil Science from the University of the Philippines Los Banos. He has published several articles on various topics related to GHG.