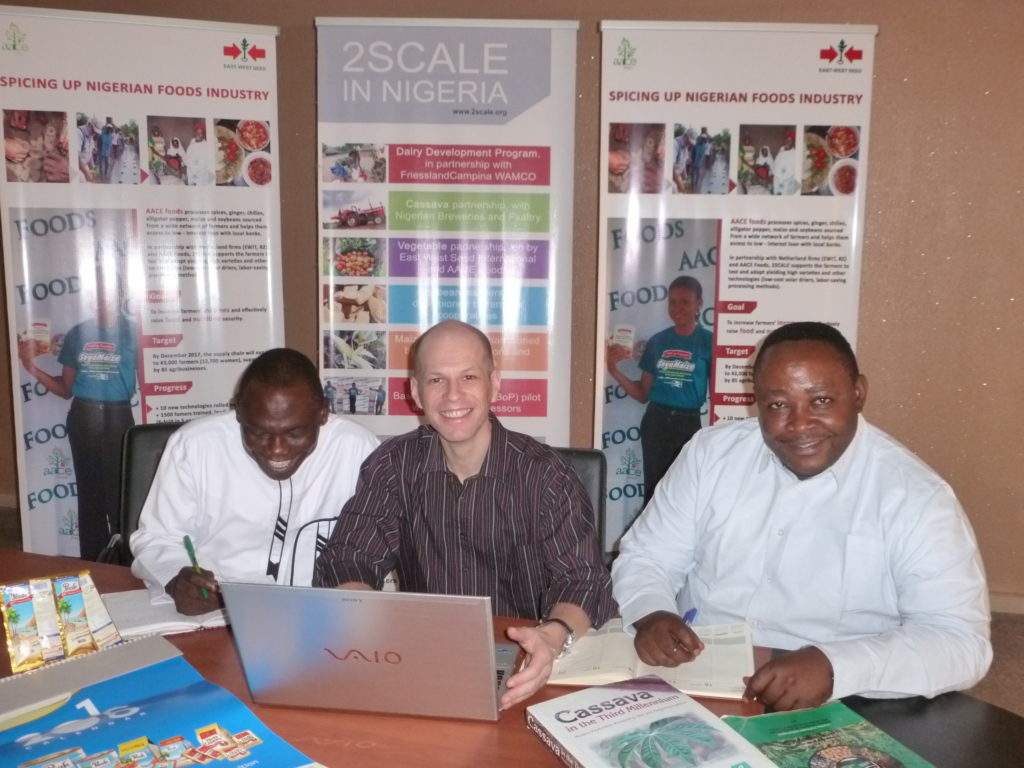 Deputy Chief of Party – 2SCALE (Center in photo above)
"I enjoy building and coaching a multi-cultural team of professionals able to translate strategies and program concepts into concrete field activities that benefit women and men in farms and firms. I am also thrilled by the challenge of developing multi-stakeholder partnerships in support of the dual purpose of business and social development in sub-Saharan Africa."
Raphael Vogelsperger, deputy chief of party for 2SCALE and regional agribusiness coordinator for IFDC's North and West Africa Division (NWAFD), joined IFDC in 2003.
He has 20 years of experience in Africa, specializing in food security and agrifood value chain programs. He also has 14 years of experience as a technical expert and manager in multi-faceted regional agribusiness programs.
As IFDC's regional agribusiness coordinator, Vogelsperger leads the design and implementation phases of private-public partnerships (PPPs) that support inclusive business in food markets.
As deputy chief of party for 2SCALE, his duties include mainstreaming 2SCALE's approach and principles in partner countries in East and Southern Africa in collaboration with the regional agribusiness coordinator. He has been integral in building a portfolio of PPPs that benefit over 155,000 smallholder farmers and 1,100 small and medium enterprises.
Vogelsperger holds a master's in agronomy with a specialization in crop protection from AgroParisTech (formerly the National Agronomy Institute of Paris-Grignon, France).