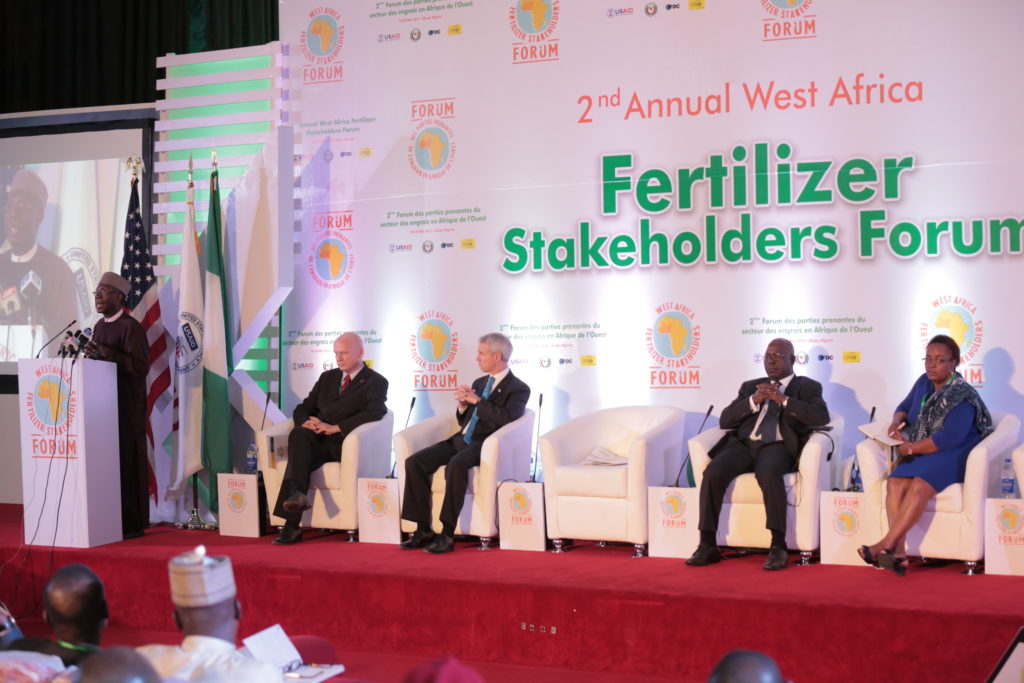 A version of the following article appeared in the July/August 2016 edition of Fertilizer Focus.
The African Union's (AU) Comprehensive Africa Agriculture Development Program (CAADP), launched in 2004, committed the AU to working with African governments to allocate 10 percent of their national budgets to agriculture to attain a 6 percent annual growth rate in the agriculture sector and a 20 percent reduction in poverty for the entire continent.
On the 10th anniversary of the adoption of CAADP, AU Heads of State and Government ambitiously reaffirmed the central tenets of the development program through the Malabo Declaration on Accelerated Agricultural Growth and Transformation for Shared Prosperity and Improved Livelihoods and further pledged to end hunger in Africa by 2025 through, among other measures, "accelerat[ing] agricultural growth by at least doubling current agricultural productivity levels." In order to do this, it was recognized that increasing access to quality and affordable crop inputs would play a major role.
It is well known that in West Africa, application of appropriate fertilizers remains low. In fact, with an average annual application rate of 12 kilograms per hectare (kg/ha), West African fertilizer consumption is one of the lowest in the world. Among other factors or conditions that contribute to low fertilizer consumption is the fertilizer value chain in the region, which is characterized by a wide array of constraints that keep farmers unable to access good quality and affordable fertilizers. These constraints include policies that restrict or exclude competitive participation in the market, high credit risks for suppliers and farmers, underdeveloped input distribution networks and output markets, insufficient infrastructure at various points in the chain, and a lack of market information, which all contribute to high fertilizer costs. Nevertheless, the region is poised to increase fertilizer use and, therefore, agricultural productivity. Improvements in polices and coherent regulations, as well as increasing investment in the agriculture sector, signal that the time is right to tap into West Africa's agriculture potential.
It is in this context that the International Fertilizer Development Center (IFDC) launched the West Africa Fertilizer Program (WAFP), funded by the U.S. Agency for International Development (USAID), in 2012 as part of the United States Government's "Feed the Future Initiative" to, among other things, support the Economic Community of West African States (ECOWAS) in aligning regional fertilizer policies to achieve the CAADP goals. WAFP works toward the objective to sustainably improve agricultural productivity through increasing the regional availability and use of appropriate and affordable fertilizer.
Regional Activities for Regional Impacts
During the first two to three years of implementation, WAFP activities worked to deliver on project goals through a combination of policy and agronomic work with a focus on public and private sector partners at primarily country levels. But to attain a greater impact, WAFP began shifting toward a fully regional scope. The project strengthened and concentrated on activities with regional partners to deliver regional impacts.
The project envisions West Africa as a region where quality fertilizer circulates freely and efficiently to reach every farmer to sustainably increase crop productivity. As such, its four program interventions support increased regional availability and use of appropriate fertilizer toward improving sustainable agricultural productivity:
Empowering the private sector to take a leadership role in determining the supply and distribution of appropriate fertilizer across West Africa.
Compiling and disseminating up-to-date crop- and site-specific fertilizer recommendations across West Africa.
Facilitating the adoption and implementation of ECOWAS fertilizer regulations by member states.
Stimulating dialogue and advocacy for improved fertilizer subsidy programs in West Africa.
Empowering the Private Sector
As ECOWAS Regulation 13/12/12 notes that "regular supply of quality and affordable fertilizers to markets of Member States is a prerequisite for achieving food security and improved living standards for farmers," WAFP focuses on increasing private sector stakeholders' access to knowledge, tools, and strategies to strengthen the flow of quality and affordable fertilizers.
To enable businesses to make informed decisions, WAFP works to make available regional information on fertilizer business and investment opportunities. The West Africa Fertilizer Business Information Map (WAFBIM) has been developed and is constantly being updated by WAFP as a "one-stop shop" source of information on the fertilizer industry in West Africa. The WAFBIM features profiles of all major fertilizer companies in the region, their locations, scope of operations, and current and planned production capacities. The publication also features maps showing trade corridors, locations of major and minor ports, and planned future fertilizer production and blending plants. An updated draft of the WAFBIM was validated at the 2nd West Africa Fertilizer Stakeholders' Forum held from May 18-20, 2016, in Abuja, Nigeria.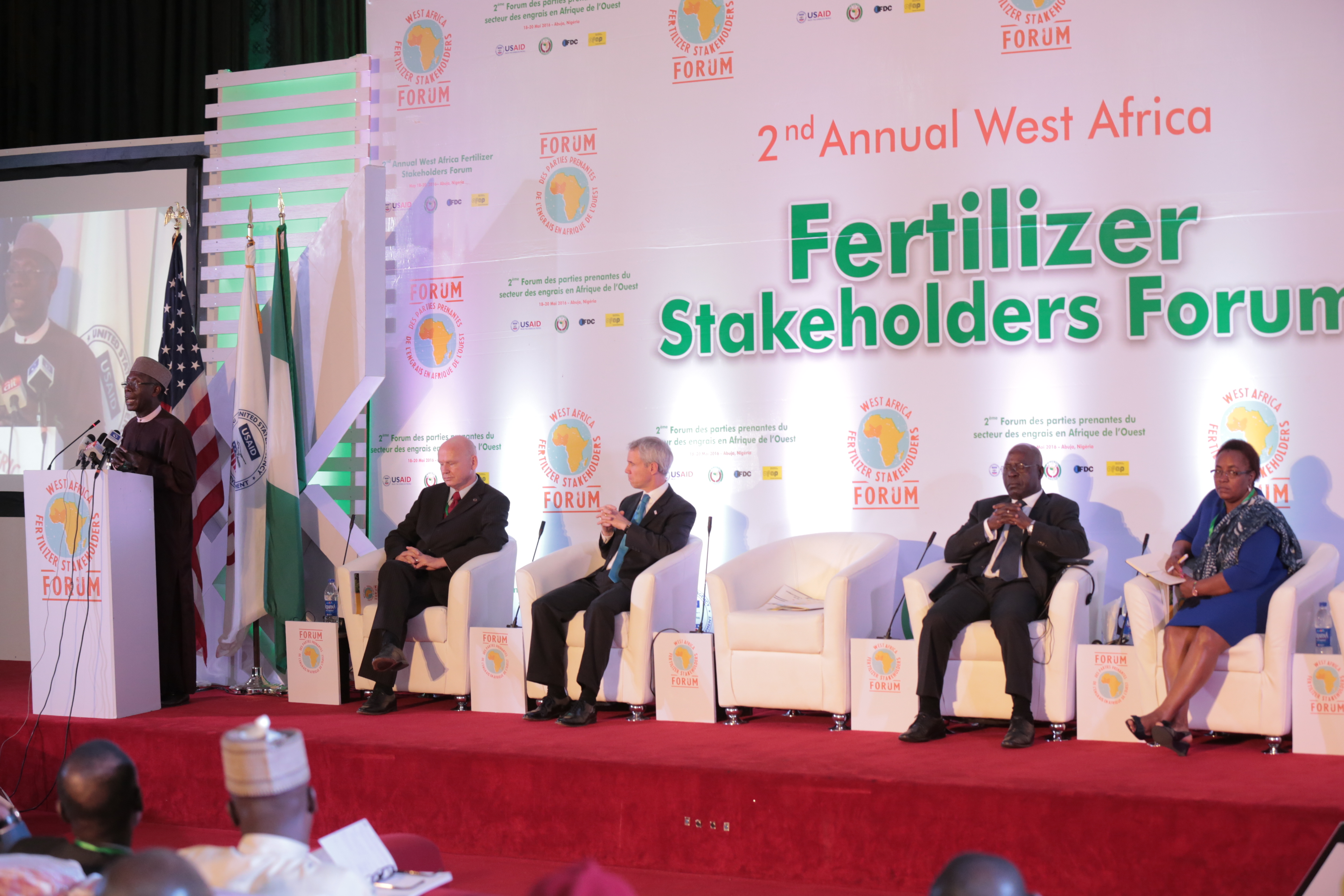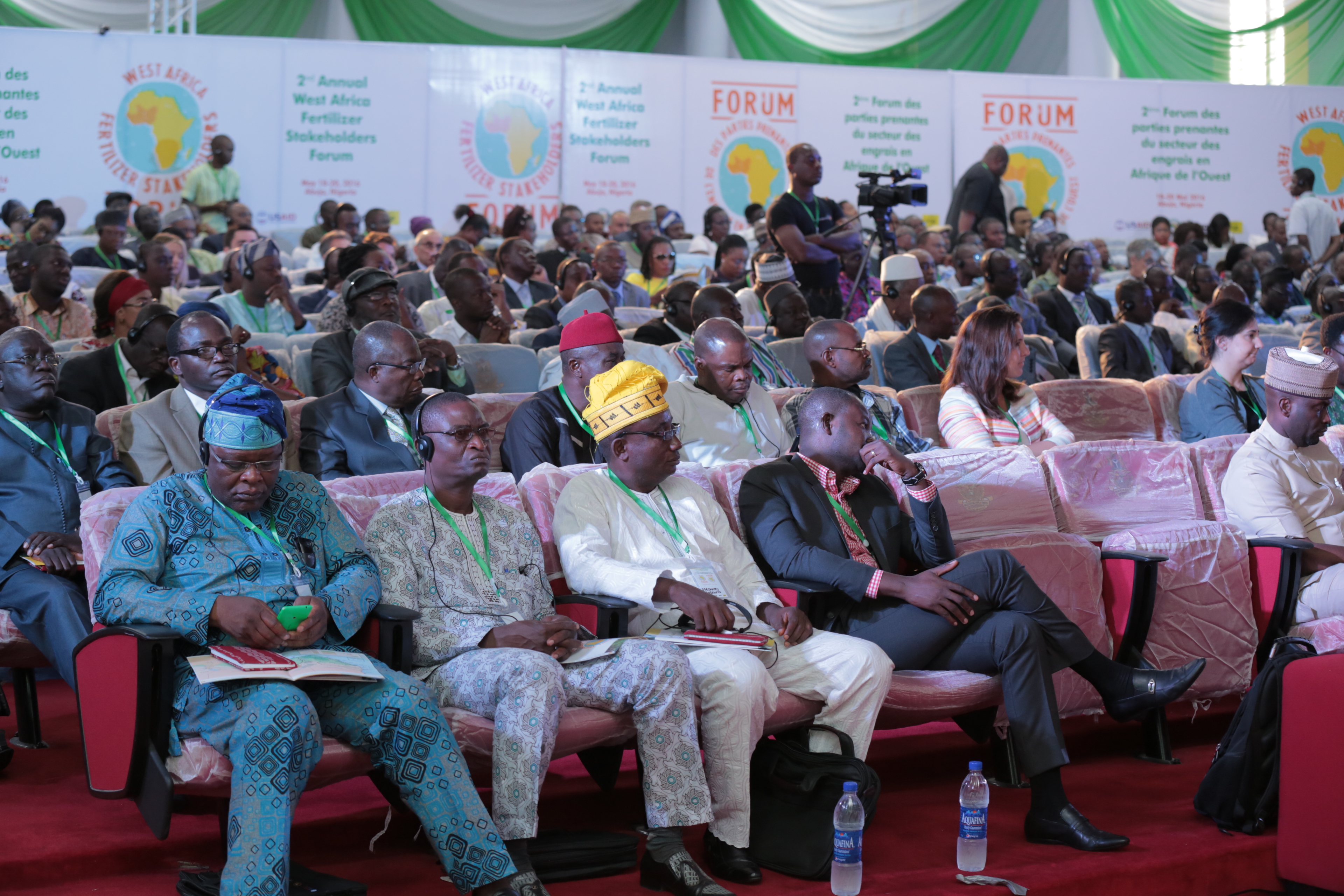 Further, WAFP has also facilitated the establishment of a fertilizer traders' association for West Africa. Drawing on IFDC experience helping in the establishment of traders' associations since the early 1990s, beginning in Albania, the main goal of the West Africa Fertilizer Association (WAFA) will be to create a common platform and an entity that will defend the interests of its members and serve as an effective advocacy medium for interacting with relevant regional institutions. In December 2015, a technical working group was elected from the initial 27 WAFA members, which has created a roadmap toward formal establishment of WAFA and is working toward the association's initial objectives.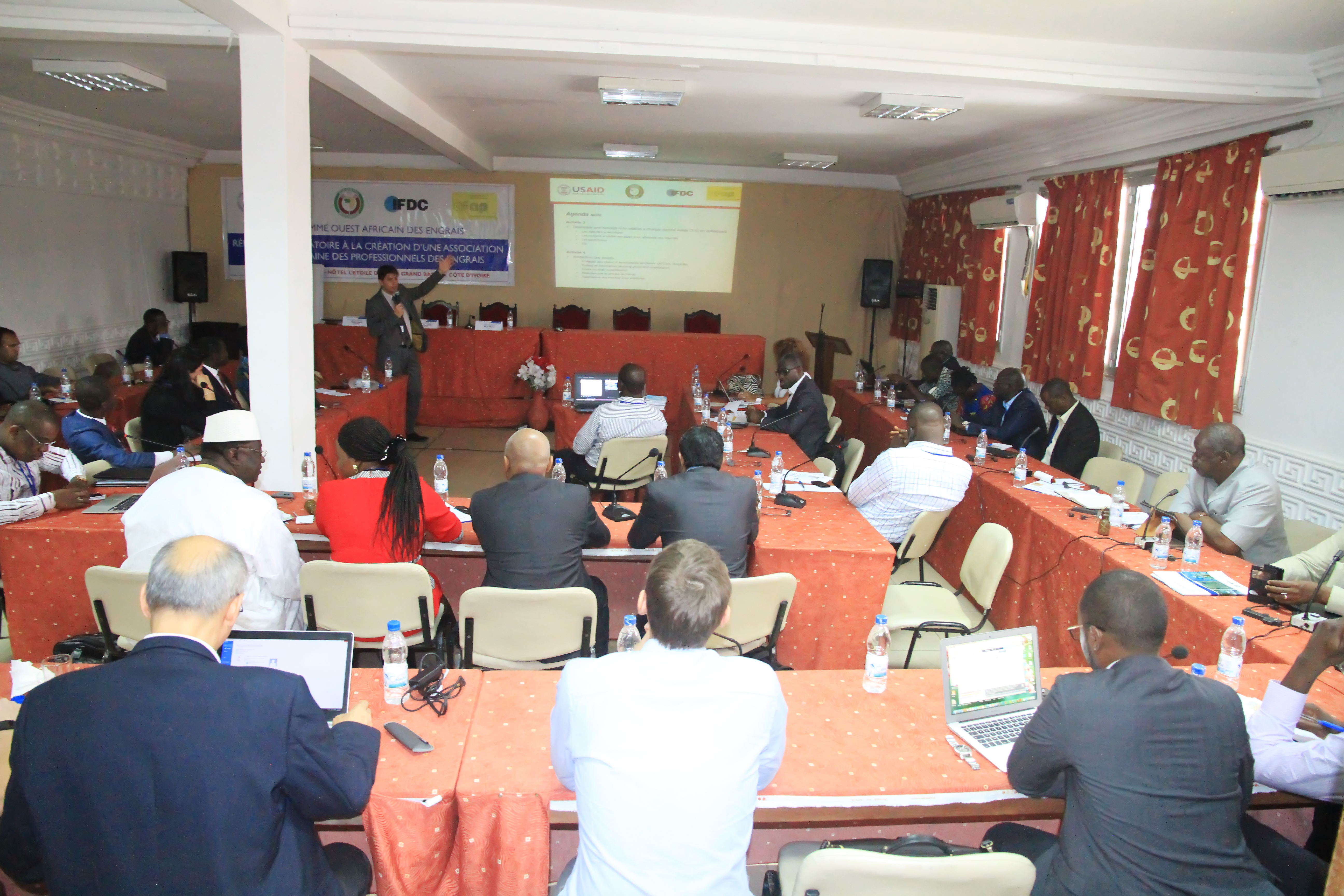 Providing Fertilizer Recommendations
The second intervention area concerns the use of appropriate fertilizers. Without the knowledge of best crop- and site-specific recommendations, farmers and agro-dealers alike encounter struggles. WAFP's objective through compiling and disseminating this information is to increase fertilizer demand and guide fertilizer blending by the private sector.
The Fertilizer Recommendations for West Africa Map (FeRWAM), the second decision support tool being developed by WAFP, provides up-to-date information on fertilizer recommendations for major food and cash crops cultivated across the region. The FeRWAM features maps showing the different agro-ecological zones, crop growing areas, and recommendation tables of available crop- and site-specific fertilizer recommendations in the region.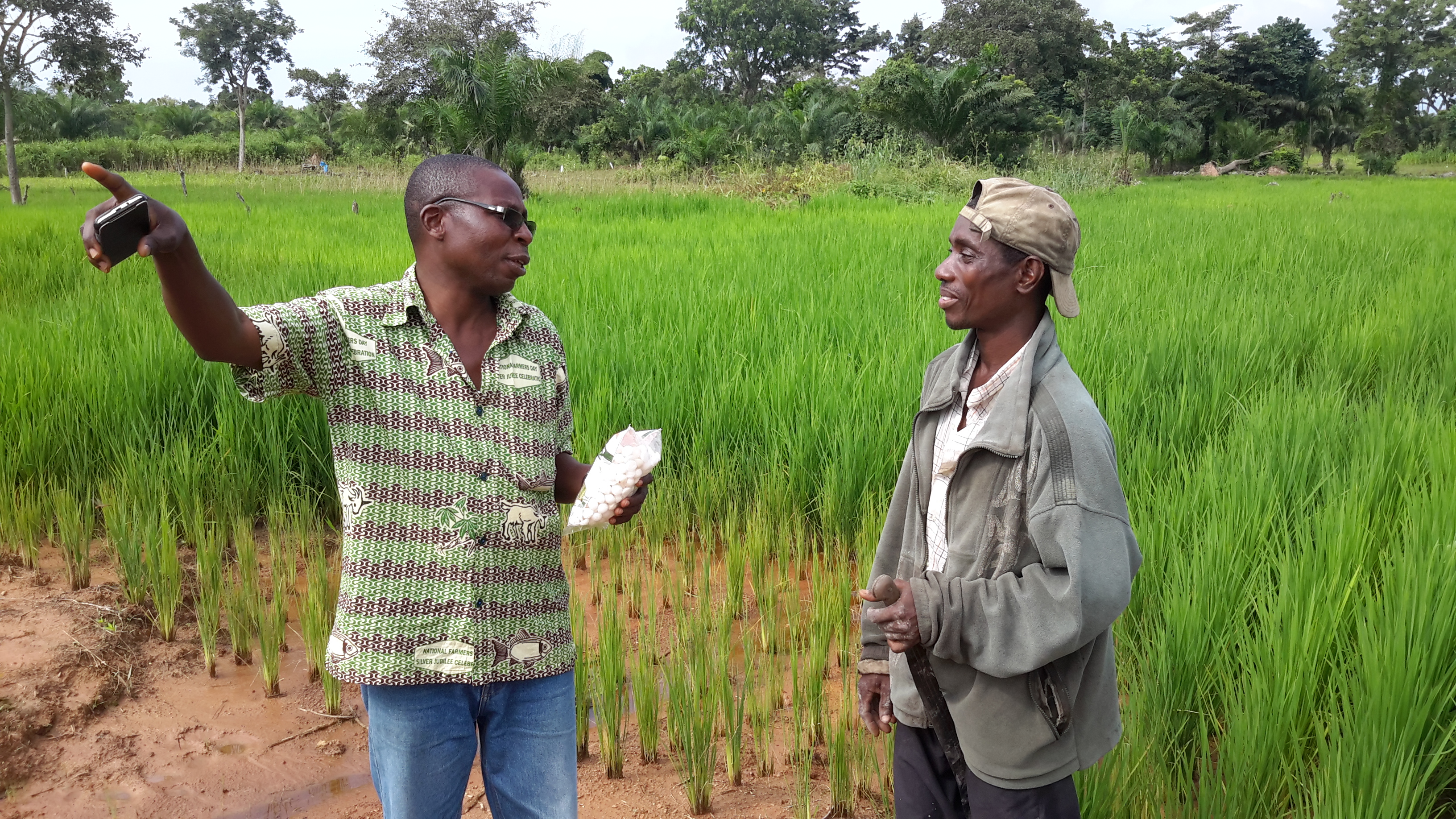 Providing regional fertilizer recommendations accomplishes two purposes. At the public sector level, stakeholders can make sound decisions regarding the development and implementation of pro-agriculture policies and programs, such as smart subsidy programs. At the private level, stakeholders will have a better knowledge of the right type of fertilizer products for investing in production and blending facilities.
Facilitating Adoption and Implementation of Fertilizer Regulations
The third intervention focuses on providing support to ECOWAS and its Member States in the adoption and implementation of the ECOWAS harmonized fertilizer regulatory framework on fertilizer quality control. A key component to this support is to assist the ECOWAS Member States to develop country-specific regulations aligned with regulation 13/12/12 and set out related action plans to fast-track adoption and effective implementation.
Recently, WAFP organized two separate workshops to review existing legal instruments regulating fertilizer trade and quality control in Benin and Côte d'Ivoire. Participants, including technical experts from WAFP, representatives of relevant government institutions and legal experts from the ministries of agriculture, also developed new decrees and orders aligning national regulations with the ECOWAS regional fertilizer regulatory framework for validation and implementation. Similarly, in Togo, WAFP provided technical support for the review of supporting regulations drafted by a technical working group set up by the Ministry of Agriculture, Livestock and Fisheries.
These supports included the development of plans that identify further stages toward validation and to finalize drafted legal instruments for adoption by national decision and policy makers. The plans included proposals for each country to hold a national stakeholders workshop to validate the draft supporting regulations before finalization.
Improving Fertilizer Subsidy Programs
Virtually all countries in the West Africa sub-region have fertilizer subsidy programs designed to reduce the price of fertilizer for use by vulnerable populations, for food crops, and/or for specific cash crops with the stated aims of increasing agricultural productivity and food security. However, many such programs administered by the governments are fraught with inefficiencies, do not always ensure lower prices and effective delivery of fertilizers, and prevent the private sector from taking its needed leadership role in fertilizer supply and delivery. This situation is clearly hampering the movement of fertilizers, limiting competition, and deterring major needed private investment in the West African fertilizer sector that could markedly improve supply, price, and application rates.
To help alleviate this situation, WAFP is compiling and analyzing data on fertilizer subsidy programs across the region and facilitating a dialogue with stakeholders to discuss issues, lessons learned, differences between countries with and without subsidies and recommendations on how to create "smart" subsidy programs and clear exit strategies. The project already has established a West Africa Fertilizer Subsidy Program Matrix (WAFSuProM), introduced at the recent West Africa Fertilizer Stakeholders Forum (WAFSF), that displays the characteristics of subsidy programs for six countries in the region and plans to work closely with ECOWAS in updating and upgrading the WAFSuProM and developing guidance for subsidy program development in the ECOWAS region.
Stimulating Dialogue and Advocacy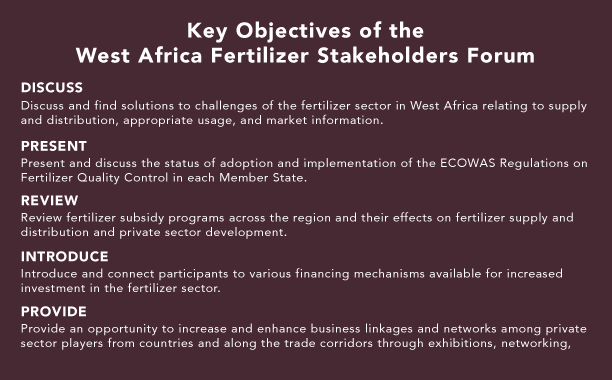 Harmonization of fertilizer policies, and the implementation thereof, requires buy-in from both the public and private sectors. Thus, productive dialogue between the two sectors is a necessary step in the process. Tasked with stimulating this dialogue, WAFP has facilitated two WAFSFs, and three mini-forums during the Ebola crisis, hosted by ECOWAS. The project organized the WAFSF to provide a platform for public-private dialogue on key topics such as ECOWAS regulations and harmonization, the professionalization of the fertilizer value chain, logistics and infrastructure constraining the commercial supply of fertilizer, and improvement of subsidy policies and programs in the region. In addition, WAFSF seeks to establish valuable business linkages and public-private partnership opportunities throughout the supply chain in the region for commercial, investment, and developmental purposes.
The first WAFSF, hosted in Accra, Ghana, in September 2013, was attended by more than 236 participants who shared business models and offered ways to improve logistics, policies, financing, subsidies, regulations, and regional harmonization. A second full forum was held in Abuja, Nigeria, May 18-20, 2016, with the theme of "Scaling Up Quality and Adapted Fertilizer Supply in West Africa." The second forum gathered 349 delegates, including public officials, policy makers and implementers, international and local manufacturers, and traders, importers, blenders, distributers, bankers, and farmer-based organizations. Participants discussed practical approaches for achieving increased supply, distribution, and use of quality fertilizers in West Africa. Specific topics included fertilizer regulation and quality control, trade and logistics, finance mechanisms and challenges, subsidy design and administration, and the importance of adopting balanced fertilizer recommendations.
Funded by USAID, WAFP will continue through May 2017. Active in all 15 ECOWAS countries – with special focus on the Feed the Future countries of Ghana, Liberia, Mali, and Senegal – the program will continue to respond to constraints in the region's fertilizer distribution network in order to sustainably improve productivity and to increase regional availability and use of appropriate and affordable fertilizer. To learn more about the project, subscribe to the quarterly newsletter or visit the project webpage.