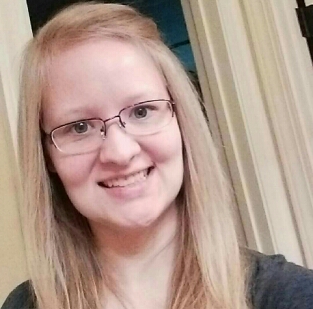 My name is Kayla Thompson, and I am a senior at the University of North Alabama (UNA). I am majoring in Professional Writing and minoring in Human Computer Interaction/User Experience (HCI/UX).
Back in April, when I was applying for internships, I ran across a summer internship at the International Fertilizer Development Center (IFDC) in Muscle Shoals, Alabama, that really interested me. Not only was this internship close to where I lived (Florence, Alabama), but it was something that would help me gain better knowledge of how an editor works day-to-day. My dream job is to become an editor, so I felt this was a great opportunity for me.
When I first applied for this internship, I had no idea what IFDC was or what they even did. Over the course of three months, I have had training that has helped me gain a better understanding of what IFDC does. Not only does IFDC work locally, but internationally as well. IFDC trains and educates farmers in Africa and Southeast Asia on how to build successful agribusinesses to support their families.
The training I have had at IFDC has also helped me get ready for when I graduate and apply for a job. I have gained a better knowledge of what to expect when going for an interview. I have also had the opportunity to collaborate with the other interns at IFDC. These interns are not just from UNA, but also universities in Tuscaloosa, Alabama, and Canada.
The people I have worked with at IFDC have helped me with my editing and also made me feel very welcomed. I have met so many great people who have encouraged me and taught me new things.
There is a saying, "time flies when you're having fun," and I think this statement is so true. These three months have flown by. Getting this summer internship has been a dream come true. I have had the most rewarding experience in my college career thus far. Not only have I grown as an editor, but as a writer as well.
This blog is part of IFDC's "Intern Experiences" blog series. IFDC offers internships in many areas of our work, from our research labs, to headquarters support, to the field. If you are interested in participating in our internship program, check out our careers page for current openings.