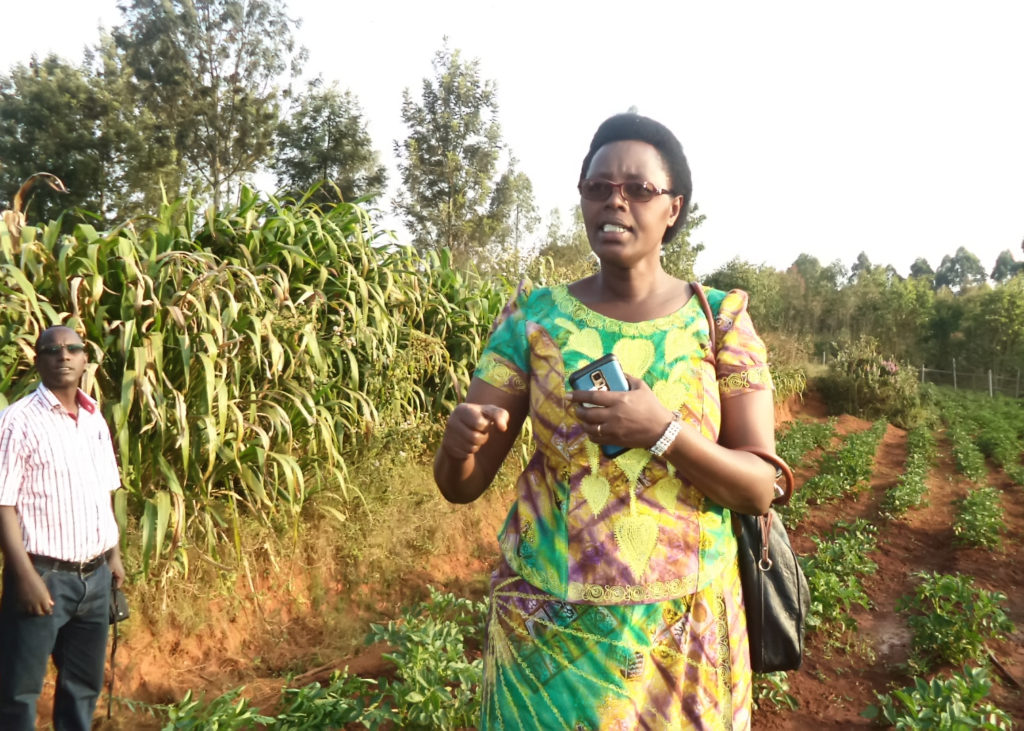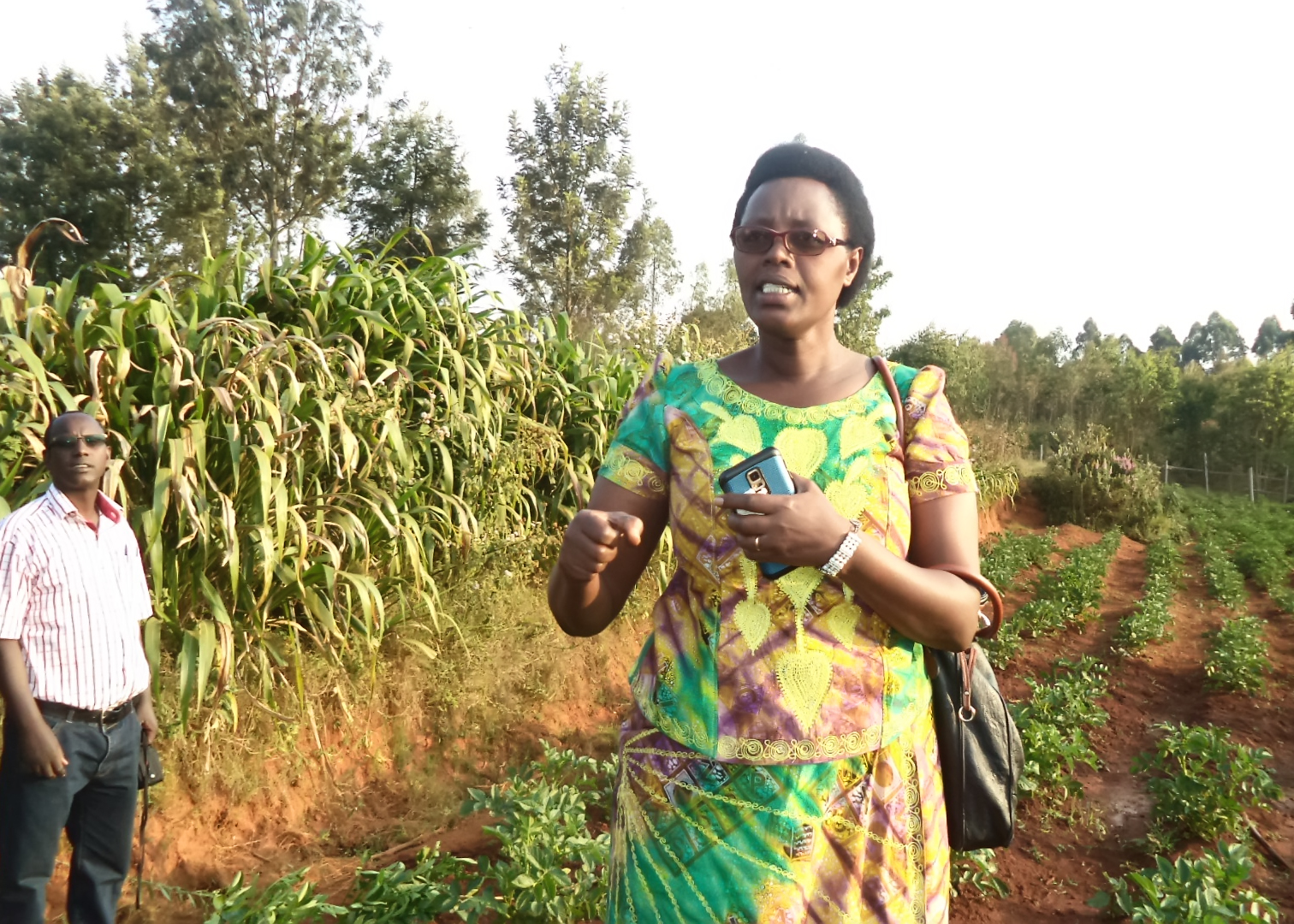 The ISSD Burundi Project Advisory Committee is an advisory body set up by the project to give its opinions and considerations on the implementation of project activities. The committee consists of 7 members representing the following institutions: the Burundi Ministry of Agriculture and Livestock, the National Office of Certification and Seed Control (ONCCS), and the National Seed Committee (CNS).
As part of monitoring the progress of activities in the field, the advisory committee conducted a field visit on 13 and 14 July 2016 in the Bujumbura, Mwaro, Bururi, Rutana, Makamba and Gitega provinces.
The committee visited several sites, including bean demonstration plots, seed entrepreneurs supported financially by the project, and Burundi Agronomic Research Institute (ISABU) research sites where new varieties and collection of banana and cassava germplasm are tested. They were particularly impressed by a co-financing project in relation to a gravity fed irrigation of potato fields, as found on one project beneficiary's farm.
In 2015, the seed entrepreneur Marie Rose Niyonizigiye, based in Songa commune, Bururi province, benefited from a co-financing with the project to install a small-scale gravity-fed irrigation system. The objective was to produce potato seeds at any time in the year. At the time of the field visit, Marie Rose's field was at the flowering stage, which is not usual in July in Burundi.
With this system, Marie Rose no longer has seasonal constraints.
"For the 2016 A season (starting in September), I produced 10 tons of seeds on 1 hectare. I did not cultivate for the 2016 B [season] (starting in February), and for this counter season, I plan to also have 10 tons," said Marie Rose. "All the production for the season will be an added value to my production," she added.
With this increase in production, Marie Rose will make an important contribution to the availability of potato seeds to farmers in her region whose options are still insufficient at the national level. This problem is particularly evident during the second growing season.
According to the advisory committee, projects of this kind are highly relevant for Burundi and should be given priority for co-financing from ISSD Burundi. Other recommendations were also made for more effective action in the field from partners.