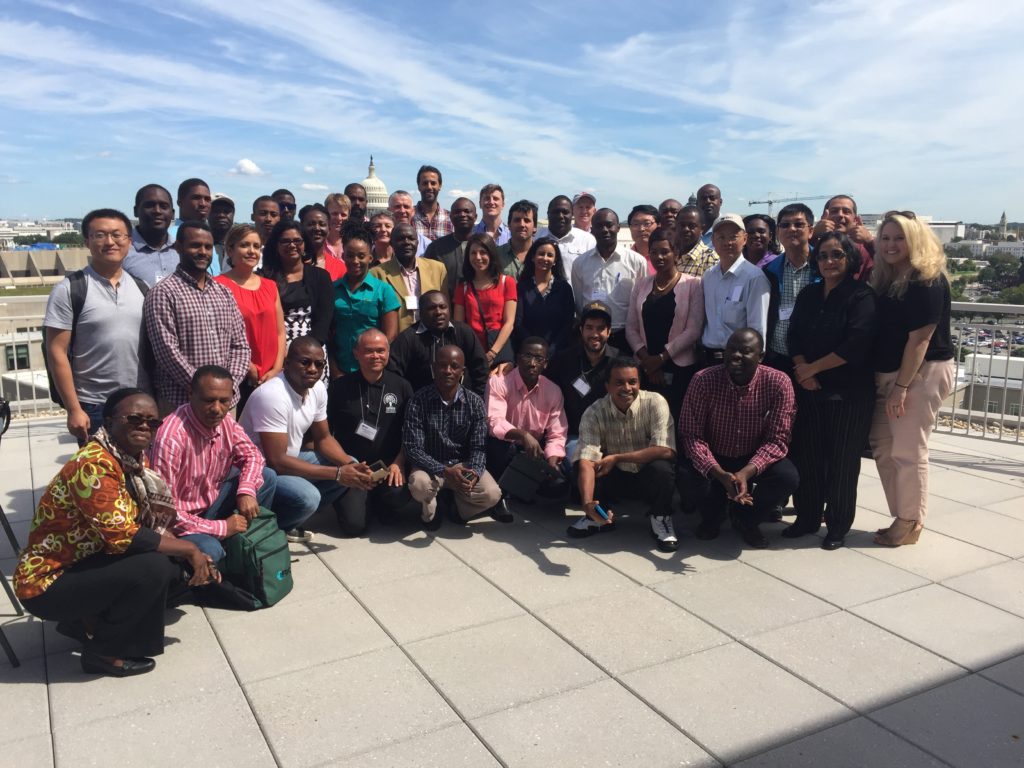 Attendees pose with the Capitol building in the background before heading back home.
After almost two weeks and six states, our biggest international training program of 2016 is complete.
From August 22 to September 3, IFDC hosted and coordinated the stay of more than 40 innovative farmers, agronomists, soil scientists, researchers, and extension agents as they explored various agricultural technologies and participated in training sessions across the South and Midwest United States.
Titled "Advances in Agricultural Production, Water and Nutrient Management," attendees learned about a wide array of topics ranging from precision agriculture and innovations in irrigation to nanotechnology in the agribusiness industry and environmentally safe use of fertilizers and pesticides. The group traveled to more than 25 different organizations, companies, and universities in Alabama, Arkansas, Tennessee, Missouri, Iowa, and Washington, D.C., visiting key players in the U.S. agriculture sector such as the U.S. Department of Agriculture, Monsanto, and The Fertilizer Institute. Participants were introduced to five U.S. agricultural value chains: Corn, Cotton, Rice, Soya Bean and Vegetable.
More than 20 different countries were represented at this training program and study tour – from the Caribbean to Africa, and from Asia to Australia.
Although many of those in attendance owned or operated farms that were less than 10 acres – and some of the farms they visited here, such as Isbell Farms in Cherokee, Alabama, were over 6,000 acres – attendees could still take knowledge of practices or technologies to use at home.
"There are fertilizer technologies that can help them save money and not waste as much fertilizer," said Dr. J. Scott Angle, IFDC President and CEO, in an article published by The TimesDaily. "They're often simple technologies. That's what they're here learning. We can help them lower costs and increase their yields just by some simple changes in operations."
The trip gave plenty of networking opportunities for participants, as farmers rubbed shoulders with policymakers, each sharing knowledge and experiences.
"This training is a very special opportunity," said Timothy Karera, director of the Training and Workshop Coordination Unit. "The training sessions do not operate from a top-down model. Trainees and participants interact at a peer-to-peer level, learning with and from each other. Everyone carries away great contacts, and both theoretical and practical applications."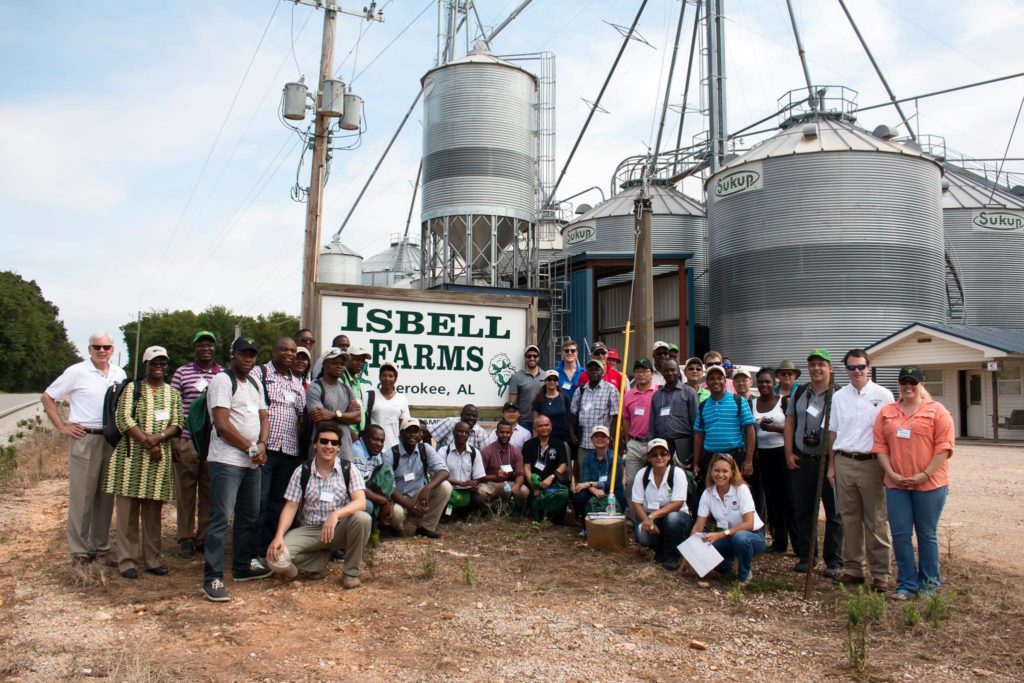 The trip wasn't all work and no play, however; there was enough time to catch a Cardinals game in St. Louis and explore some of the monuments and history in Washington, D.C.
In anonymous reviews, attendees reported having an excellent time and learning a great deal about new practices and technology.
"The program was very edifying and increased my knowledge on present technologies in agriculture production," one attendee wrote. "IFDC did an excellent job in planning the tour. Five thumbs up to IFDC."
"The program was well organized, and there was a lot of information about the topics that interest most persons in agriculture," another wrote. "Marvelous work."
"It is a very excellent eye-opening program for policymakers and managers in private and public sectors on considering the future of agriculture. I am concerned more than ever before of the need to develop new mindsets, skills, and attitudes in order to transform agriculture in developing countries. I will recommend the program to my colleagues."
IFDC would like to thank all the participants past and current for sharing their experiences with their colleagues. We'd also like to thank all the hosting organizations for sharing their hospitality and expertise year after year.
Keep an eye out for all of IFDC's trainings by signing up for our email list. Don't forget to follow us on social media, with @IFDCnews and @IFDCtraining.