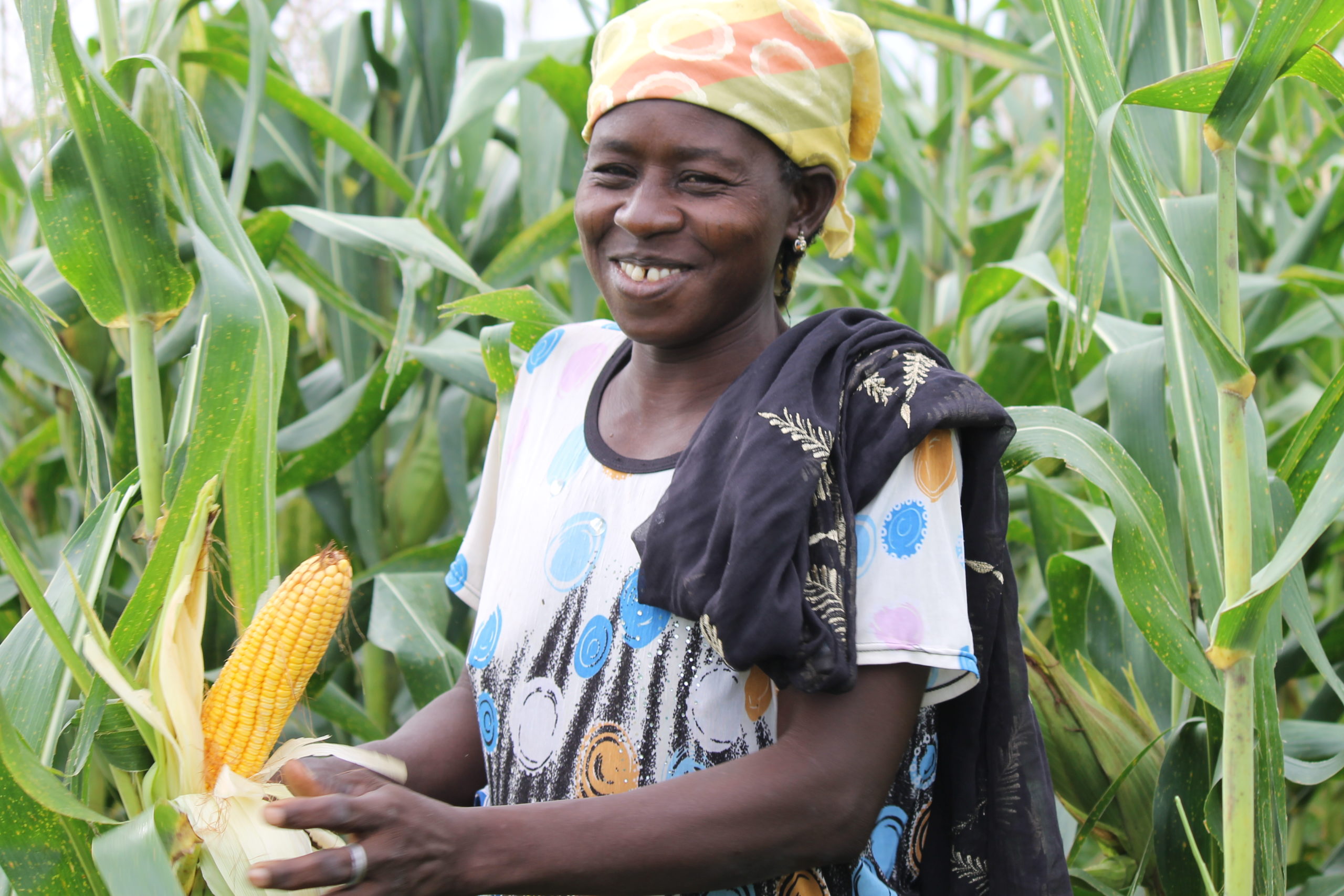 Most farmers believe that the solution to increasing yields is expanding the area of cultivation, and, as a result, plowing many acres of land. But these beliefs are changing. The farmer model competition, an initiative championed by Michael Asutami, a seed producer, is correcting such erroneous beliefs by teaching farmers the need to focus on improved farming practices such as the use of certified seeds, planting methods to achieve good plant population, and efficient use of fertilizer.
Asutami, who also provides tractor plowing services to farmers, has supported 12 young farmers in communities around Yendi Municipality. As part of the competition, Asutami has plowed an acre of land for each contestant, provided certified seeds and technical backstopping, other agricultural inputs to find out which of the farmers will have the highest yield.
Although the farmers see the initiative as a competition, Asutami is using it to demonstrate to the farmers that they can get good yields if they follow improved farming practices on a small plot size.
"Interestingly, I am using this to solve another business problem, which is the high default rate of payment for my tractor services due to low yields; farmers are unable to pay for the service after harvest because they get low yields," confessed Asutami.
"After receiving training and participating in various demonstration activities conducted by the [Feed the Future Ghana Agriculture Technology Transfer] Project, I have realized that increasing yields largely depends on improved farm practices, so I am teaching them the good way to get good yields so they can pay for the service."
He explained that the 12 farmers have been divided into three groups. The first group is demonstrating the yield difference between the use of hybrid maize and farmer-saved seeds, while the second set is demonstrating the output of sanzal-sima (a hybrid maize seed) and farmer-saved seeds. The third group is demonstrating the effects of low tillage.
"At the end of the competition, proceeds from their yields will be sold and given to the contestants to train other farmers," he noted.
With a broad smile, 38-year-old Adishetu Abdullah, mother of six and a contestant of the competition, says the traditional maize farming practice is capital- and labor-intensive and not rewarding.
"This improved practice is so easy to apply, and the result is good. It's amazing to see all the [maize] combs becoming big and full compared to our normal practice where the combs are not uniform and grains don't fill up."
"We were spending so much money on labor and inputs, but we were getting low yields. Four of my friends have already requested that I teach them next season," she said.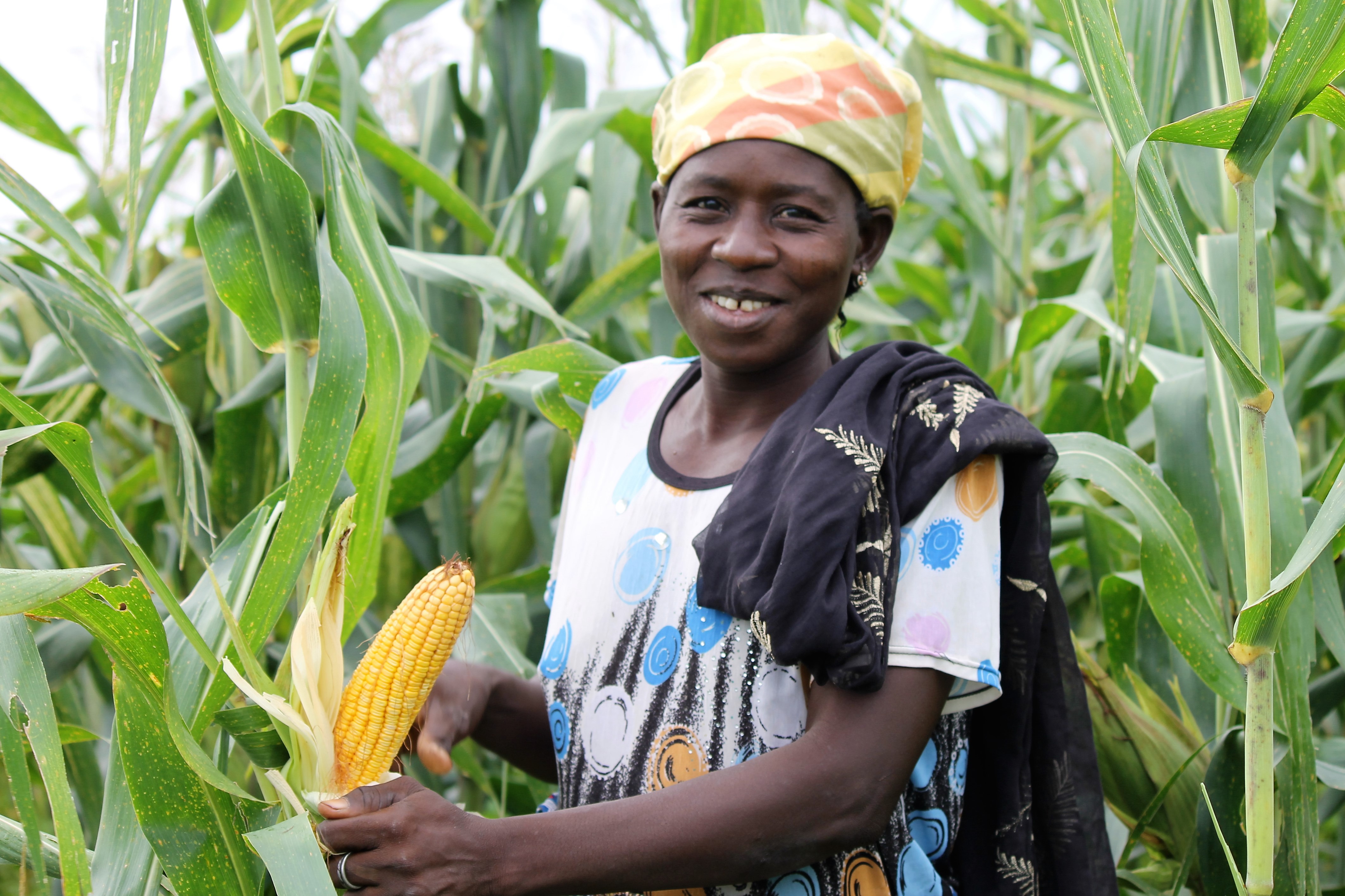 Maize comb in hand, she affirms what she's learned, "This is good, and I am happy I single-handedly did it and can mentor any farmer to also do it."
Mr. Wumbe Dalari, one of the contestants at Namongbani Community, in explaining the results of the improved technology points to two fields and said, "these are my classrooms for my colleague farmers."
"When farmers apply this improved method, they will always get an appreciable increase in yields. This is because if they bury fertilizer and plant in rows…the plants get the right nutrients and there is an increase in plant population," he observes.
Asutami is one of the 55 seed producers in Upper East, West and Northern regions who is being supported by the Feed the Future Ghana Agriculture Technology Transfer Project's small grants scheme to produce certified seeds to be sold to farmers next season.
The producers, who are being supervised by the officers of the Ghana Seed Inspection Unit (GSIU) of the Ministry of Food and Agriculture, are multiplying drought-tolerant maize varieties developed by the Savanna Agriculture Research Institute (SARI).