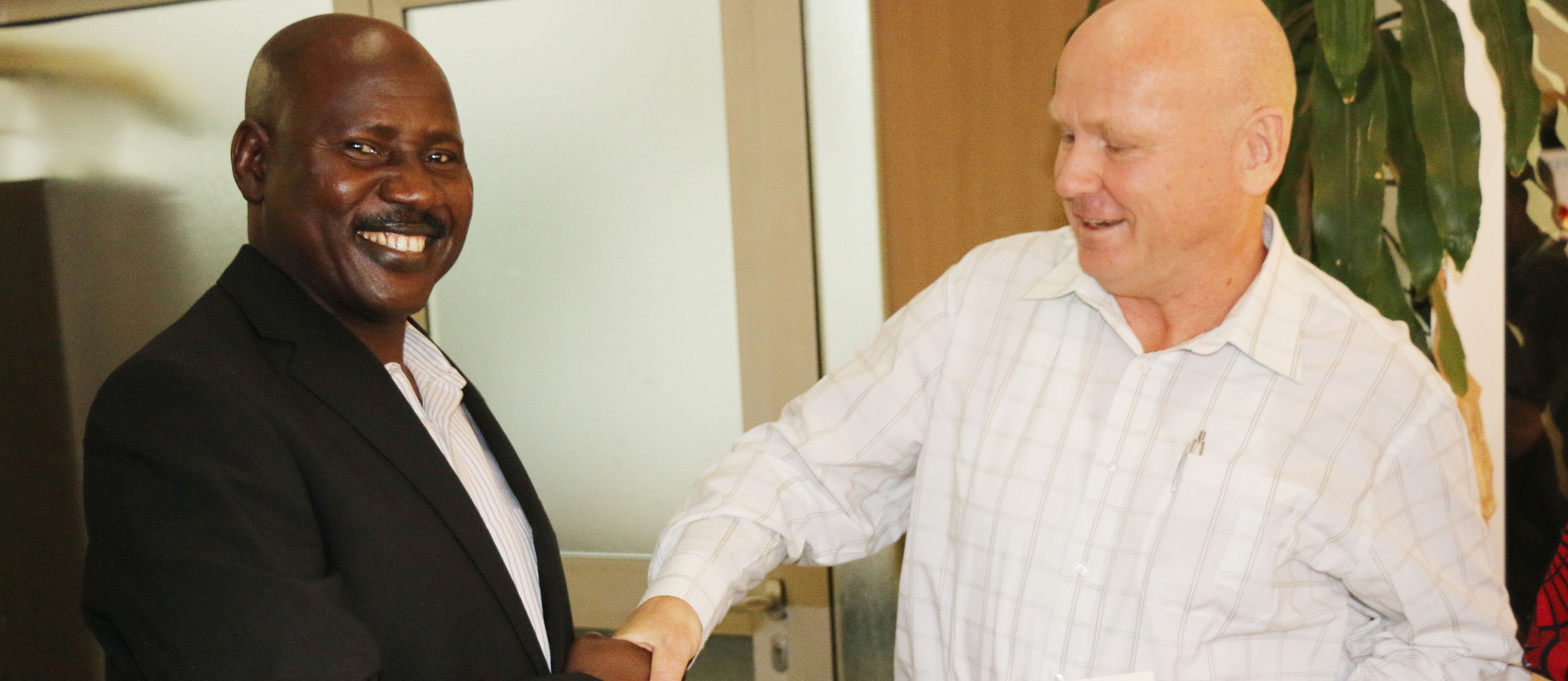 In 2016, two staff members of IFDC North and West Africa Division (NWAFD) received awards for exceptional performance. In Mali, Aly Coulibaly, chief of party (COP) of our Fertilizer Deep Placement and Micro-Dosing Technologies (FDP-MD) project, received an award. Under his leadership, the FDP-MD project has become successful, with excellent performance and high visibility. The award ceremony took place in the IFDC office in Bamako and was attended by all IFDC staff in Mali. Staff working throughout the country traveled to Bamako to attend this event (combined with other meetings) and to participate in the end-of-year staff reception. Coulibaly's family, the United States Agency for International Development Agreement Officer's Representative (USAID-AOR) for FDP-MD, Modibo Traore, and representatives of the press attended the ceremony. In his address, USAID's Modibo Traore praised the project and Aly's leadership, stating that this project was an exemplary USAID Feed the Future project.
In Abuja, Nigeria, Awuru Sunday Ogah received an award for his continuous dedication and hard work with IFDC over the years. Starting as a security guard, Ogah has been promoted over the years and is now an Office Assistant responsible for handling sensitive organization materials and distributing them to IFDC Headquarters in Alabama, USA. In his many years with IFDC, Ogah has proven to be a hard, independent worker and an upright staff member capable of overcoming any obstacle.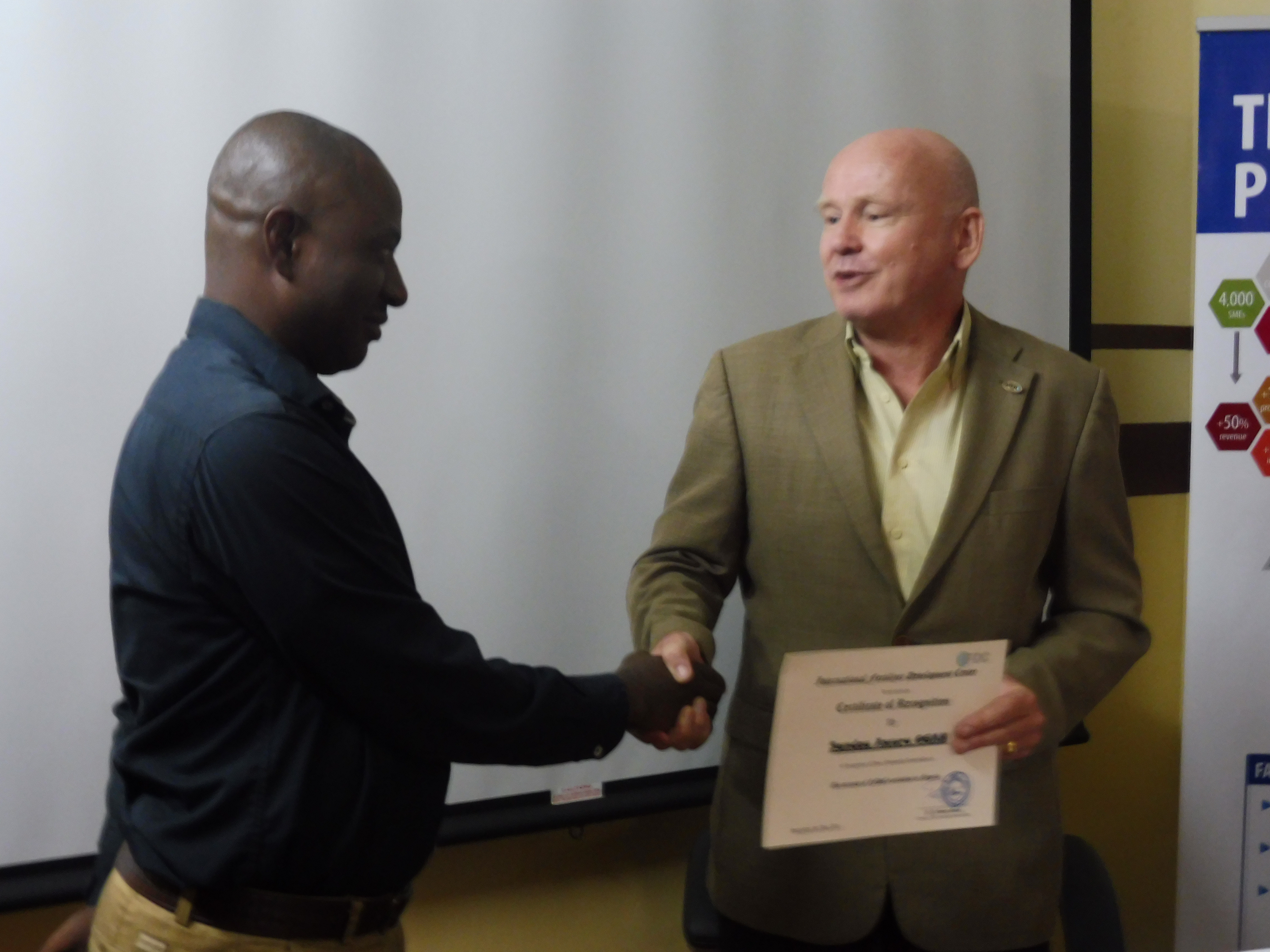 IFDC congratulates Coulibaly and Ogah for receiving the 2016 Special Recognition Award and looks forward to working alongside them in the future.