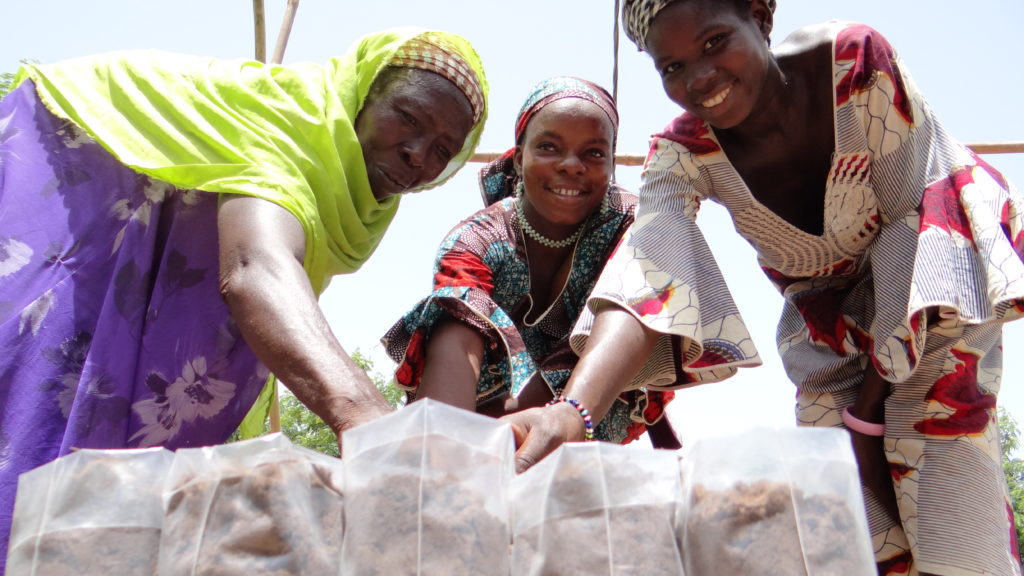 Women at a 2SCALE Training in Mali
Inclusive agribusinesses will play a critical role in the coming decades, not only to feed 9 billion people by 2050, but also to create job opportunities and improve livelihoods for those least integrated into economic channels.
For the past five years, IFDC's Towards Sustainable Clusters in Agribusiness through Learning in Entrepreneurship (2SCALE) project has been strengthening agribusiness linkages to profitable markets. A key part of its success, the project engages and empowers women entrepreneurs.
In celebration of International Women's Day 2017, 2SCALE has published "Gender Mainstreaming in Agribusiness Partnerships: Insights from 2SCALE." The publication shares 2SCALE's approach to gender, highlights case studies, and outlines lessons learned. It is the first in a series of 2SCALE thematic papers.
Download a copy of the PDF here or read online at JooMag.
The Netherlands-funded 2SCALE program is an incubator for inclusive agribusiness that aims to improve rural livelihoods and food and nutrition security across nine sub-Saharan countries. 2SCALE offers a range of support services to private partners – companies and farmer groups – enabling them to produce, transform, and supply quality food products to local, national, and regional end-user markets, including base-of-the pyramid (low-income) consumers.