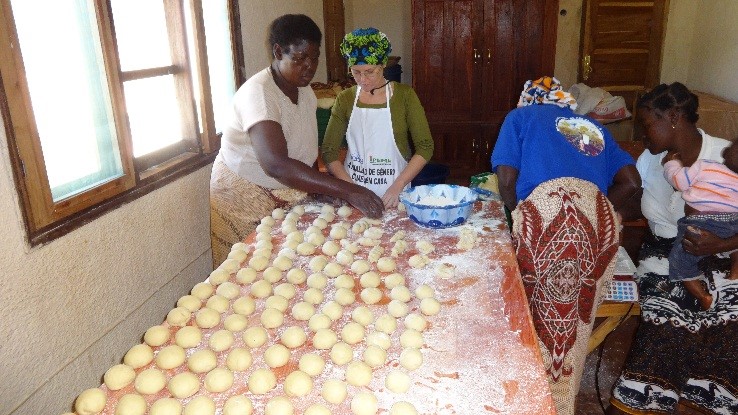 2SCALE's soybean partnership in Mozambique goes beyond technologies and markets. The project's goal is to build partnerships that create opportunities all along the value chain. This partnership began with one cluster in Malema district, Nampula. Today it involves 10,000 farmers (6,500 women) in Nampula and Zambezia.
The lead partner is Agro Commercial Olinda Fondo (ACOF), a woman-headed firm that aggregates soybeans from smallholder farmers for processing and resale. 2SCALE teams work with ACOF to mobilize farmer groups and conduct training programs for farmers, agrodealers and extension staff.
Three other partners help ensure that farmers have seeds, fertilizers and other inputs. The NGO Agrimerc built a network of agrodealers who work collectively to organize logistics. Fertilizer company Omnia analyzed more than 800 soil samples from farmers' fields, and is using the data to develop new fertilizer blends containing essential secondary and micro-nutrients in addition to the regular NPK. Green Belt Fertilizers leads a training program to promote the use of fertilizers and Rhizobium biostimulants that enhance the plant's ability to 'fix' atmospheric nitrogen – essentially producing its own fertilizer.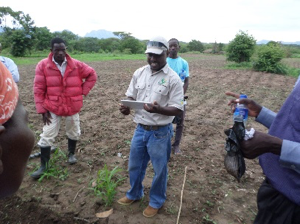 ACOF provides farmers with seeds, fertilizers and other inputs, such as Rhizobium inoculants that stimulate the plant's ability to 'fix' nitrogen. Ongoing training programs have built farmer capacity in production methods and post-harvest handling. More than 1,000 farmers and agrodealers have been trained on fertilizer and Rhizobium use. The next round of training, beginning in early 2017, will focus on business models, planning and budgeting.
And markets? 2SCALE signed a partnership agreement with Novos Horizontes, a poultry company based in Rapale, Nampula province; and brokered a contract under which ACOF will supply Novos Horizontes with 500 tons of soya per season. 2SCALE also worked with Novos Horizontes to develop feed formulations enriched with soya; and a marketing plan to sell chicken products to low-income consumers. Both initiatives are ongoing, with a roll-out planned for early 2017.
With markets assured, partners on board and farmers already having tasted profits, expect the soybean industry to grow rapidly in 2017.