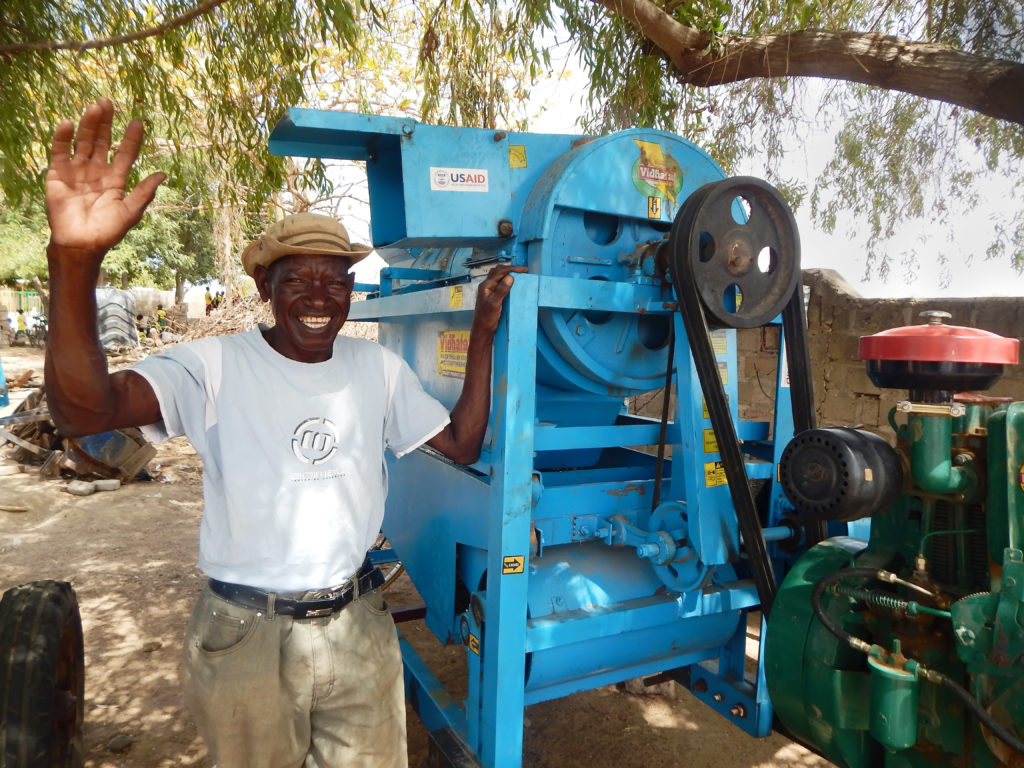 One of the major challenges that frustrate farmers on the chain of production is the high cost of harvesting and processing crops. Aside from the upfront cost incurred by farmers, they may also lose a yield of one acre out of five by using manual threshing. Now, thanks to the introduction of multi-crop shellers by IFDC's Feed the Future Ghana Agricultural Technology Transfer project, many farmers in northern Ghana, including Sule Atugba, can now easily harvest and shell yields in a day, at costs as low as $1.20 for shelling maize.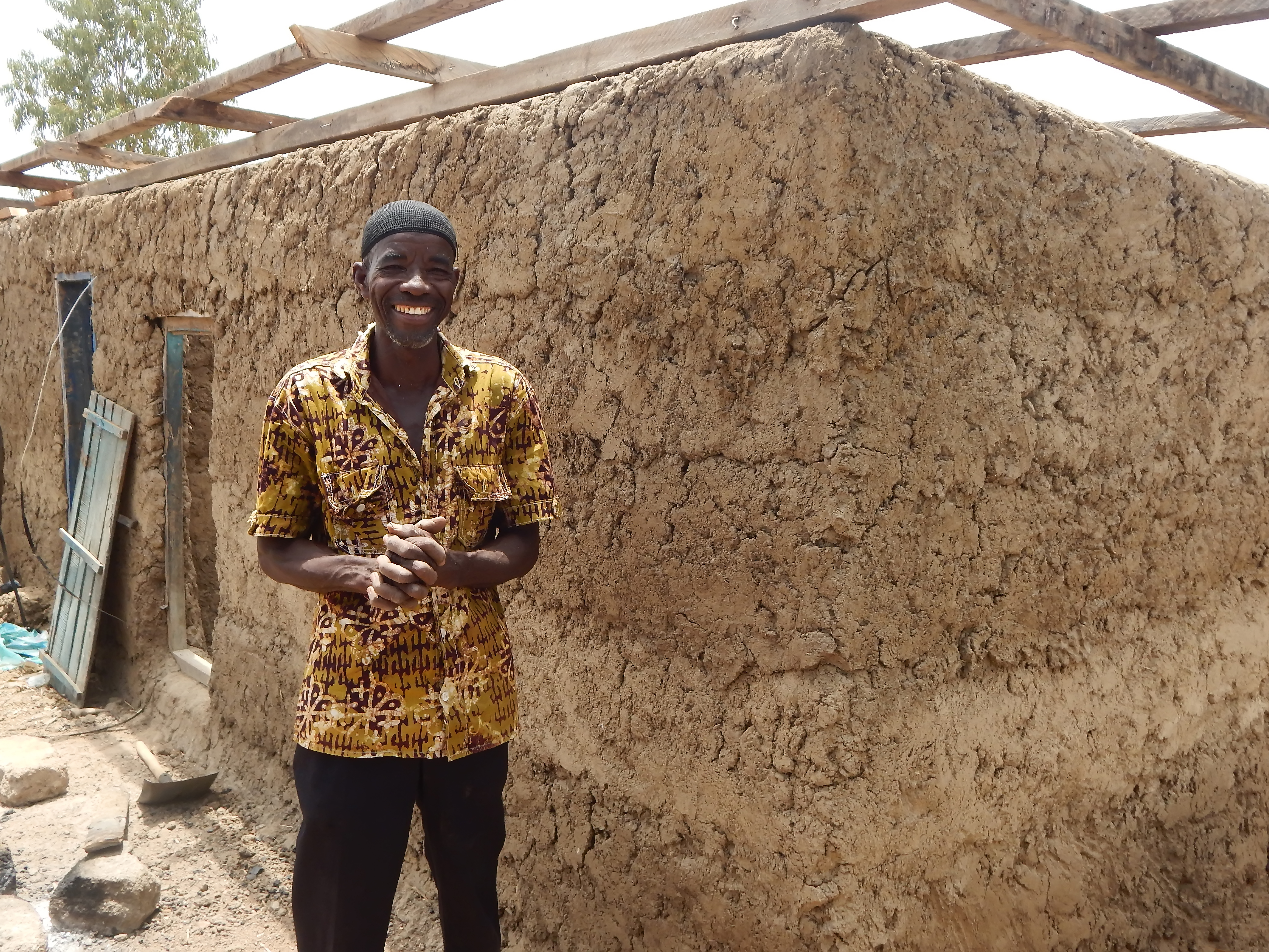 The fifty-year-old who is also a fabricator in Zebilla used to farm one acre of maize, and harvesting and processing was difficult and time-consuming.
"The difficulty hindered me from expanding my farm because I hired labor to harvest, de-husk, shell, and winnow. This cost me U.S. $94.60, but the introduction of the shellers has shortened all the processes, and I pay less for the same thing," he explained.
Knowing that the sheller can help boost his farming business, he expanded his maize farm from one acre to five acres. The expansion has helped him to increase his income and continue to build a three-bedroom house he started four years ago.
"I used part of the money to pay for the school fees of my children at the senior high school and also buy seeds and other inputs for this seasons cropping," he noted.Sule Adongo, one of the farmers selected to receive a sheller under the second batch of small grant schemes, made U.S. $4,259 during the last season.
"Through the proceeds of this business, I have paid back the loan I procured from the banks to pay for the 30 percent grant commitment. I bought a water pump to water my onion and pepper farm, and these have made me progress in life.
"I have realized that the shelling business is a good alternative business to farming because the revenue I have generated has also helped me to support the education of my two youngest children and above all to buy inputs for this coming farming season," he said.
Adongo plans to buy another sheller in addition to the one he previously purchased.