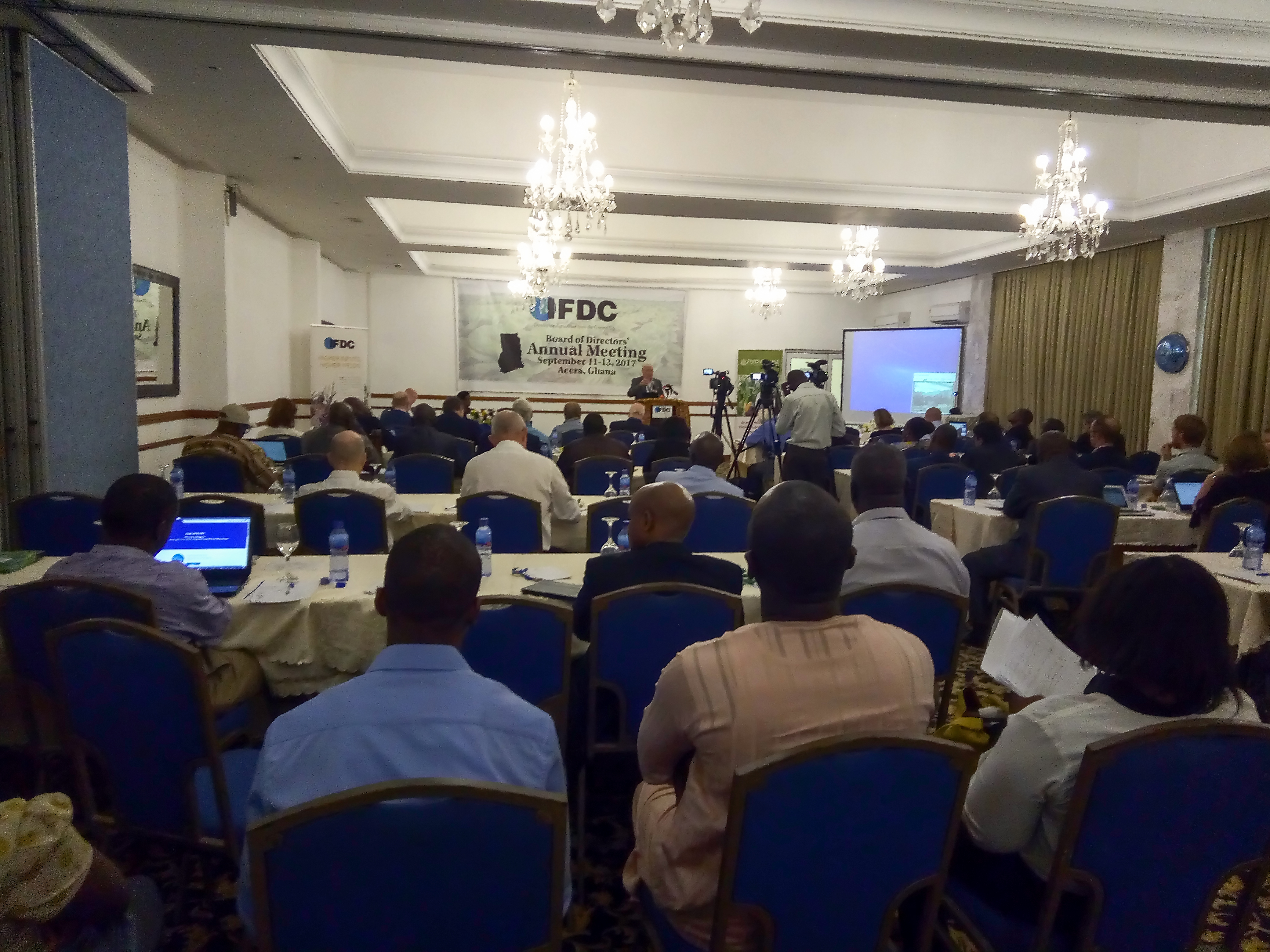 Monday, September 11, 2017 – Accra – The International Fertilizer Development Center (IFDC) is holding its 43rd Annual Board of Directors' Meeting from September 11 to 13, 2017, in Accra and Tamale, Ghana.
IFDC is governed by an international Board of Directors with representation from both developed and developing countries. The 17-member board meets once a year to review accomplishments of the past year and help set direction and goals for the coming year.
"Typically, our board meetings are held in the United States. But, this year, we brought the meeting to Ghana so that the board members can see first-hand the work IFDC supports," explains Dr. J. Scott Angle, President and CEO of IFDC.
As part of this year's meeting, two field trips are scheduled for Tuesday, September 12, 2017, in Tamale. The team will visit Ganorma Enterprise on the Tamale-Nyankpala Road, and on arrival, will interact with the Chief Executive Officer, Alhaji Ganiyu. The team will learn about the involvement of Ganorma and other private firms in Ghana's fertilizer distribution system. The team will also tour and officially commission and hand over the newly installed seed-processing machine acquired by Ganorma through the United States Agency for International Development (USAID) Feed the Future Ghana Agricultural Technology Transfer (ATT) grant mechanism. There will be a short demonstration of how the equipment functions. The second field trip will take the team to the Ghana Seed Inspection Unit (GSIU) Laboratory in Tamale. The team will be briefed on the day-to-day operations of the lab while it tours the various units within the lab. The team will also be briefed on the training provided to the GSIU staff by ATT's partner institution, Iowa State University.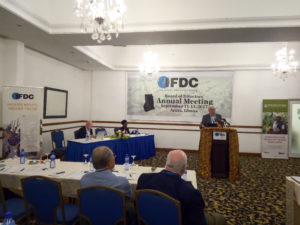 IFDC enables farmers in developing countries to increase agricultural productivity, generate economic growth, and practice environmental stewardship by enhancing their ability to manage mineral and organic fertilizers responsibly and participate profitably in markets.
IFDC is headquartered in Muscle Shoals, Alabama (USA), and works in many countries in Asia, East and Southern Africa, as well as in North and West Africa with regional offices in Dhaka (Bangladesh), Nairobi (Kenya) and Accra (Ghana), respectively. IFDC works with regional and national organizations on integrated soil fertility management, food security and productivity enhancement, agro-input and output market development and input policies at regional and national levels as well as value chain strengthening. In Ghana, IFDC is working closely with local institutions on the USAID Feed the Future Ghana ATT project, Commercial Vegetable Sector Development in Ghana (GhanaVeg), Towards Sustainable Clusters in Agribusiness through Learning in Entrepreneurship (2SCALE), Ghana Water, Sanitation and Hygiene (Ghana WASH) as well as the Cocoa Rehabilitation and Intensification Programme (CORIP).
Contacts:
Andy Thigpen, Senior Communications Supervisor (+1 256-702-6282) athigpen@ifdc.org
Daniel Nana Sei Mensah, Bilingual Communication Specialist (+233 246-059-120) dmensah@ifdc.org