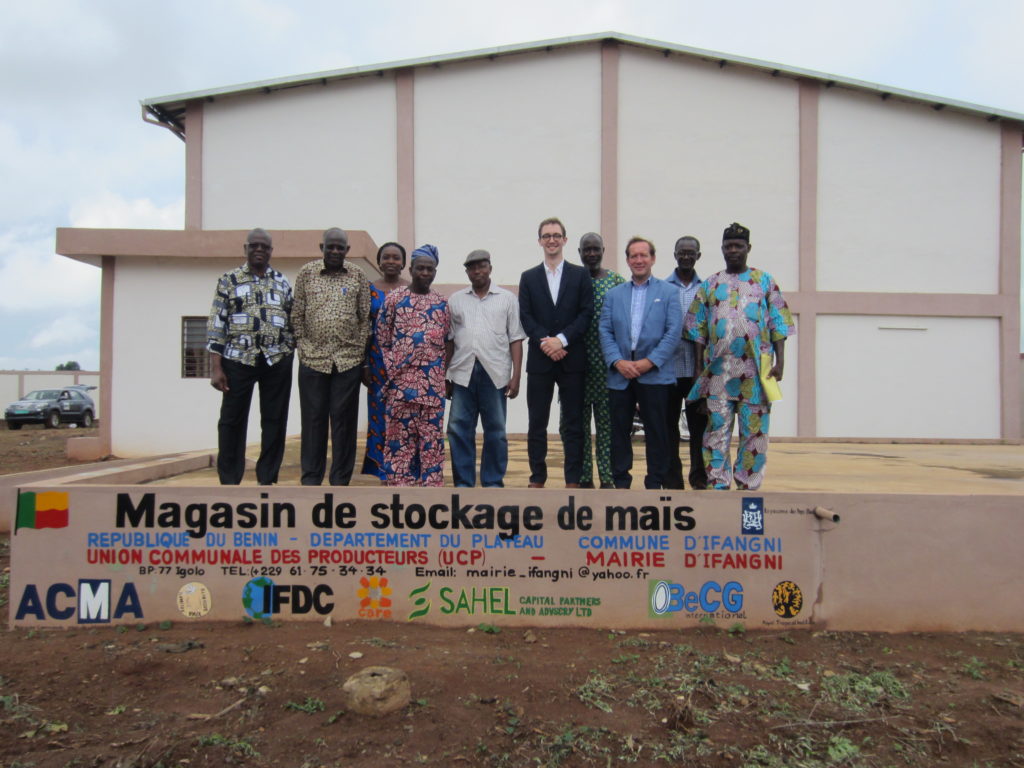 September 7-9, 2017 – Scott Hudson, IFDC's Director of Operations, and Andrew Thigpen, IFDC's Communications Supervisor, recently visited staff of the Local Government Approach to Agricultural Markets in Benin (ACMA Benin) project in Cotonou, Benin.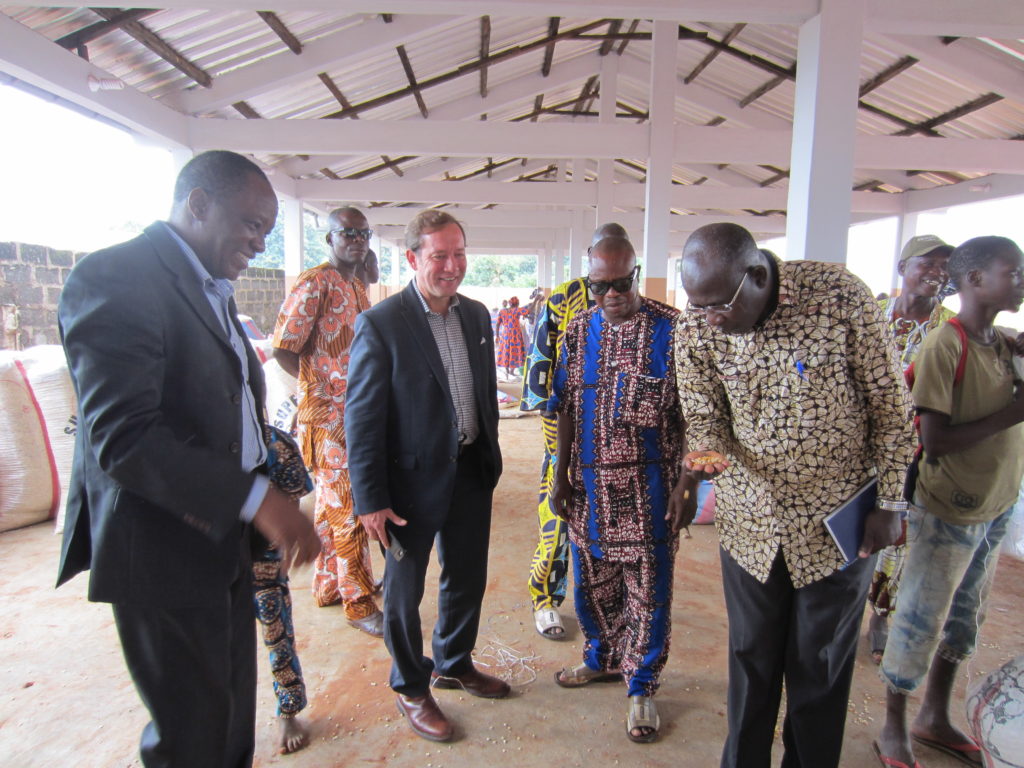 Project leaders discussed ACMA Benin's achievements with the IFDC visitors, who are based in Muscle Shoals, Alabama, USA. Local authorities in the Pobè commune elaborated on the role of the agricultural business cluster, a collective marketing system.
IFDC staff also went on a field visit to a Pobè maize facility with 1,000-ton storage capacity. The maize warehouse was endowed by the Netherlands to the municipality through the ACMA project. The visitors encountered maize farmers who were benefiting from the facility.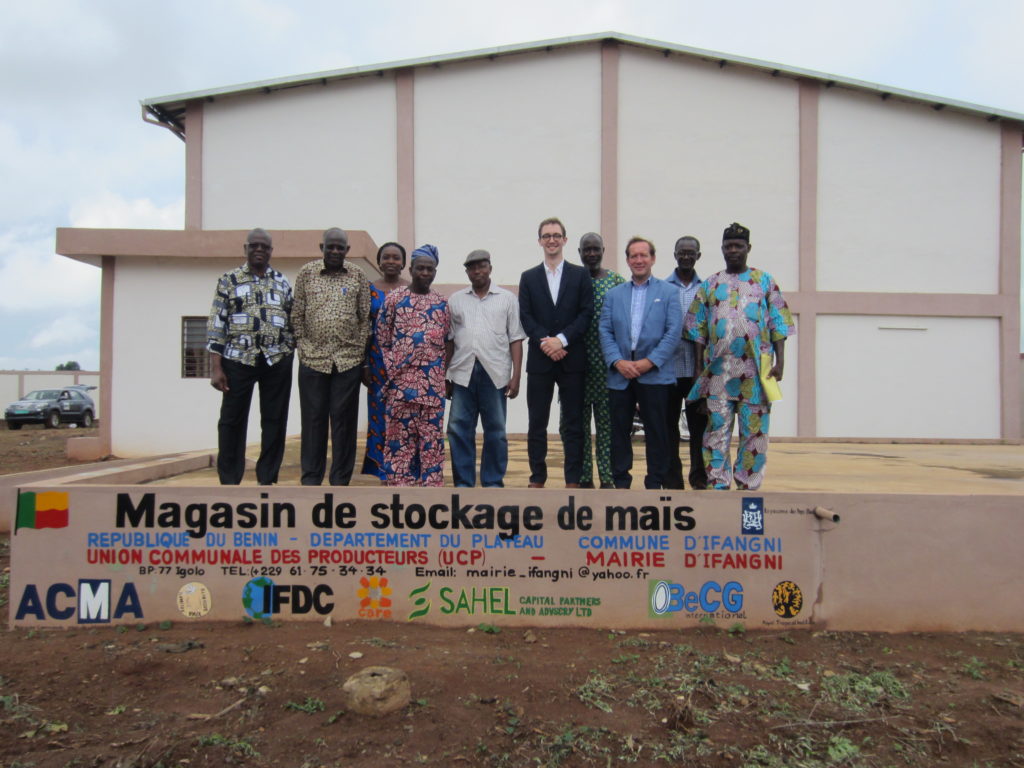 "We are happy with our new storage facility," said one maize farmer. "We don't have to worry about the rain destroying our maize harvest."
Hudson, Thigpen and Mathias Ahounou, IFDC's Country Representative to Benin, visited the Embassy of the Kingdom of the Netherlands to further discuss ACMA Benin's current accomplishments and begin working on closing plans for the project's fourth and final year of operation.
IFDC staff left with the clear vision that the ACMA Benin project is meeting its goal of increasing agricultural incomes in the region. If everyone works together, we can make these infrastructures a real engine for increasing the incomes of the population, Hudson said.
The ACMA program is funded by the Embassy of the Kingdom of the Netherlands in Benin for four years (2013-2017). Its aim is to contribute to "improving food security and increasing the agricultural incomes of the direct actors," particularly through the facilitation of local and cross-border trade in agricultural and agro-food products from Benin to Nigeria. The target groups of the program are producers, processors, and traders in 22 communes. The ACMA program is implemented by a consortium of five international organizations: International Fertilizer Development Center (IFDC), CARE Benin / Togo, Sahel Capital Partners & Advisory Ltd., Royal Institute of the Tropics (KIT) and Benin Consulting Group International (BECG). The consortium is led by IFDC.