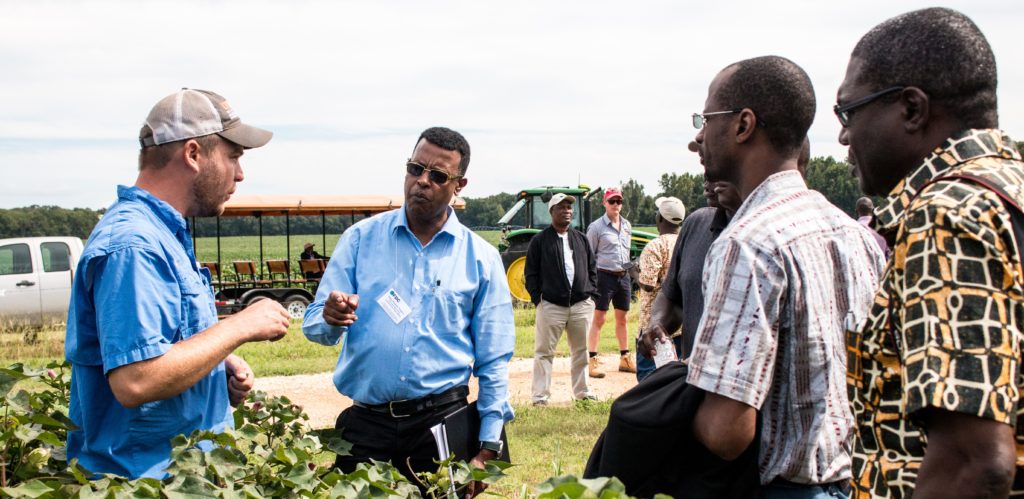 Every year, IFDC's training workshops offer opportunities for agricultural professionals to hear about and discuss the latest research and findings in a variety of topics, from agricultural policy issues to best practices in fertilizer manufacturing, research, and production.  In August, IFDC held its historically most popular workshop, the USA-based study tour on advances in agricultural technology. Traveling on a two-week tour from IFDC headquarters in Muscle Shoals, Alabama, 18 participants from 10 countries participated in workshop sessions, discussions, farm tours, and visits to agricultural research organizations and cooperatives across four states and Washington, D.C.
The annual training brought a diverse group of agricultural professionals, ranging from researchers to policymakers to computer information science experts. While each person came with a desire to witness advances in their specific fields, the manifold interests allowed the participants to engage in lively conversations and broaden their perspectives.
According to Bala Inuwa, managing director of Kano Agricultural Supply Company, "The people I met from around the world, from Australia, India, and the rest of Africa – some of us would never have met without this opportunity provided by IFDC. I'm very grateful for the time we spent together networking and learning from each other."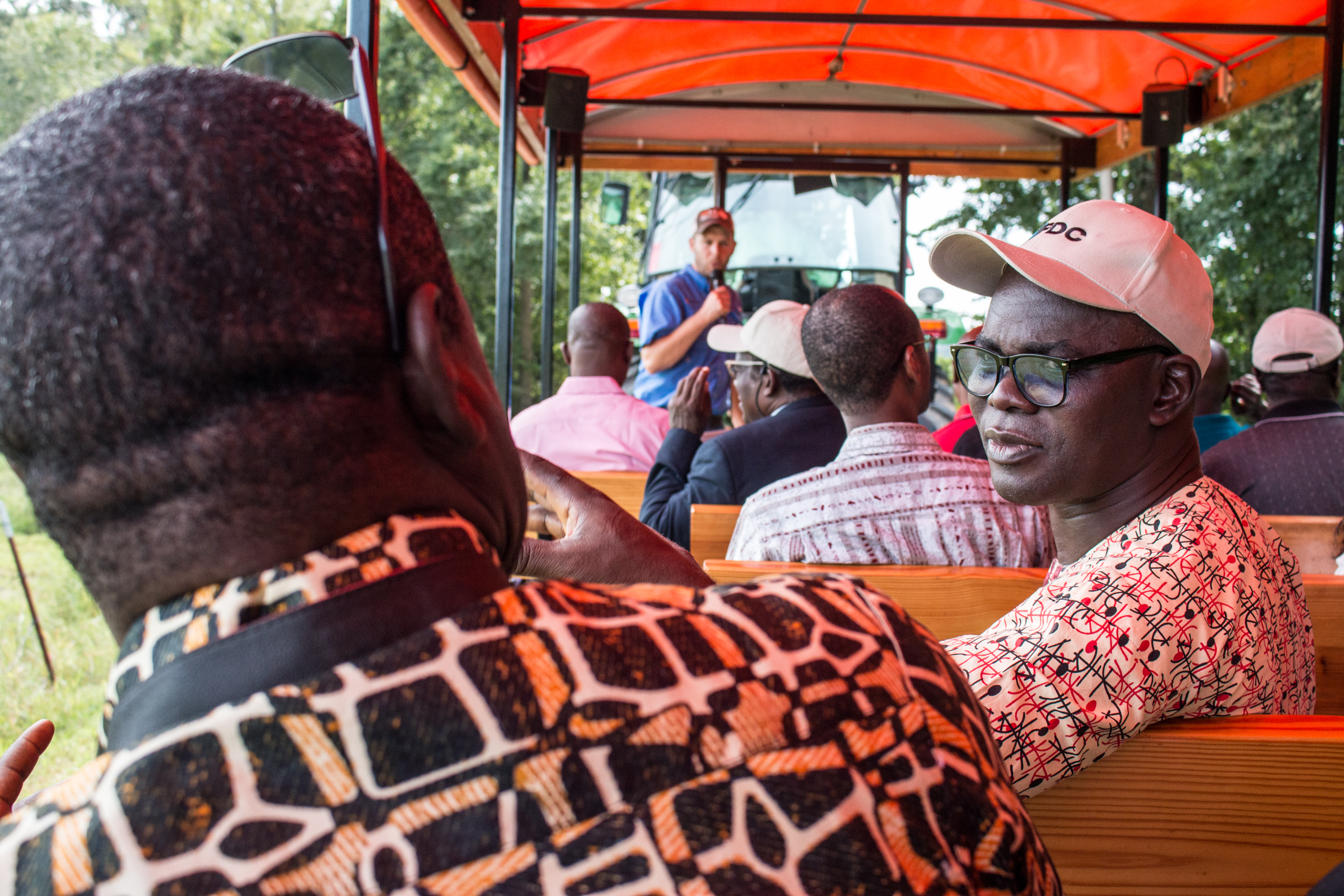 Agricultural professionals from across the U.S. presented the latest in their research, technology, and business approaches, from innovations in water management and fertilizer application to cooperative strategies and working with policymakers. The sessions covered a wide range of topics but always targeted the group's interest.
"All the sessions were fantastic; the facilitators were great. It was knowledge I've never had before…each speaker was helpful, breaking down his or her knowledge to my understanding," noted Oscar Okpe, head of sales for Notore Industries in Nigeria.
Learning sessions and field visits were often bookended by animated discussions of varying viewpoints on issues such as fertilizer applications, water management, and agricultural policies. Often accompanied by a good story or two, opposing perspectives ended in understanding and, more often than not, laughs all around. Extracurriculars also added a unique experience for the group: a free weekend in St. Louis, Missouri, afforded several attendees to attend a baseball game, and in Washington, D.C., the group received a private guided tour of the nation's capital.
"The comradery and networking go hand-in-hand with enhanced learning," said James Thigpen, IFDC's training and workshop coordinator, who accompanied the group on the trip. "Building relationships fuels greater learning and takeaways for everyone."
Further enriching the learning process, field visits often gave attendees the opportunity to see first-hand the benefits of new technologies and experience the sophistication of the U.S. agricultural industry. At Isbell Farms in Cherokee, Alabama, for example, such advances enable five to seven workers the ability to manage more than 7,500 acres of cropland. This theme was repeated again and again, with participants learning about the successes and challenges of five U.S. agricultural value chains: corn, cotton, rice, soybean, and vegetables.
As a complement to the farm visits, participants visited several agricultural research stations, getting the opportunity to hear about agricultural innovations from their source and see how researchers and farmers work together to effect a stronger industry.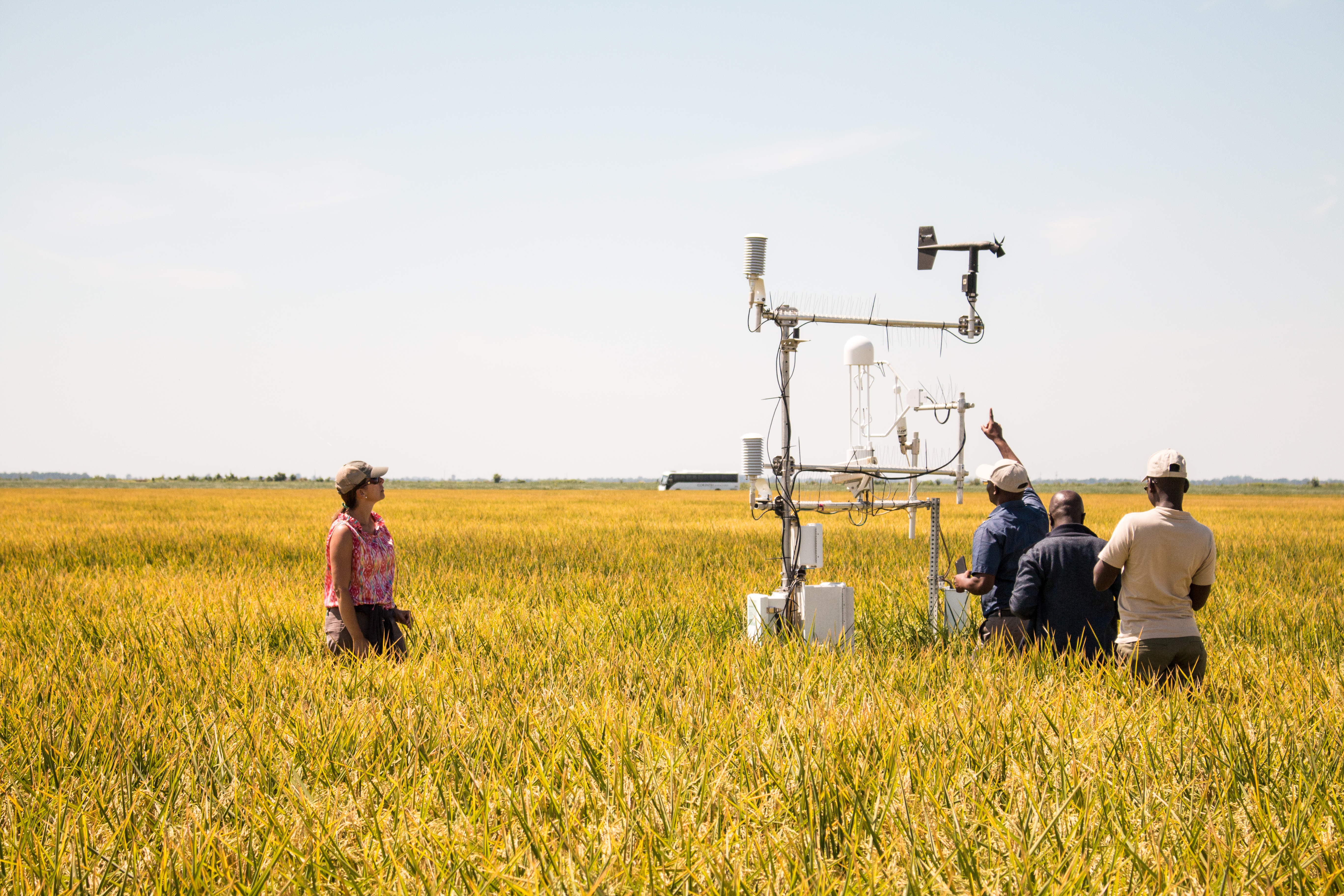 "[I learned] the importance of focusing research and technology on a select group of crops. The farmers are quite aware of and involved in this research," said Uzoma Nwagbaraocha, managing director of Gice Agrosciences Limited. "There's a sense of ownership because this research is the solution to their problems. The researchers have learned well to listen to and target the problems of the farmers."
No late-summer tour of Midwest U.S. agriculture would be complete without a visit to the largest outdoor agricultural exhibition in the nation, the Farm Progress Show. The experience did not disappoint, as the group had the opportunity to view innovations from more than 600 exhibitors at the 90-acre Progress City situated near Richland Community College in Decatur, Illinois. Several participants made connections to further their work back home, including agricultural information technology (IT) expert Kwame Bentil, CEO of Image-AD, based in Ghana.
"I linked up with some remote sensing experts at the [Farm Progress Show]," noted Bentil. "The information provided by this technology would be extremely beneficial to both farmers and buyers."
From the classroom to the field, every participant expressed that the tour fulfilled their expectations and increased their knowledge of advances in agriculture, all expecting to use their newfound experiences to conquer challenges and advance their home countries' agricultural industries.
"There are a lot of things to be done. We have a long way to go," Oscar Okpe observed, "but this tour introduced me to so many new agricultural advances. It was quite fantastic!"