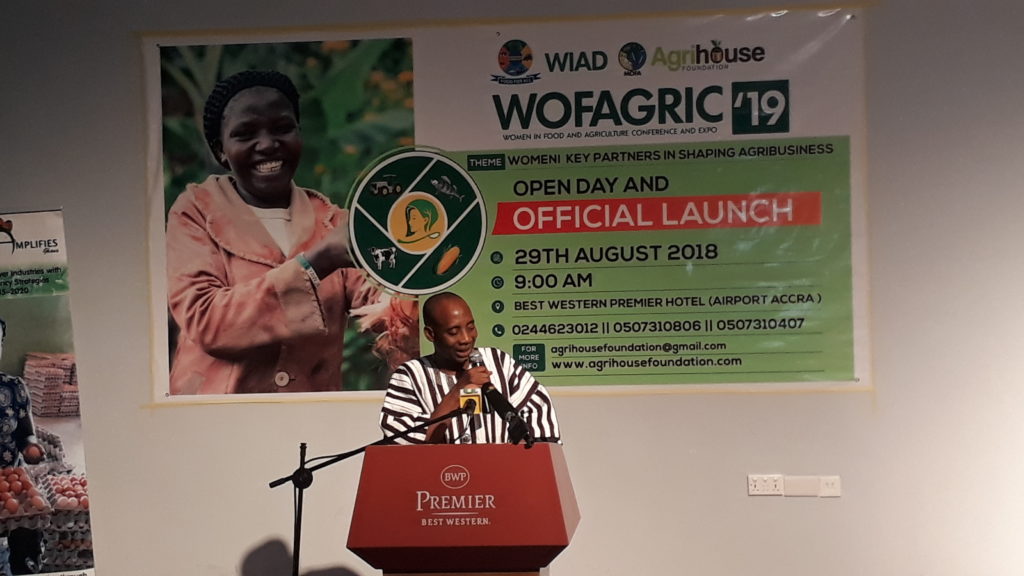 The Women in Food and Agriculture development (WIAD) in partnership with the National Farmers and Fisherman Award Winners Association Ghana (NNFAWAG) and Agrihouse Foundation have launched the Women in Food and Agriculture (WOFAGRIC) Conference and Expo 2019 at the Best Western Premier Hotel in Accra, Ghana, on August 29, 2018.
Hon. Dr. Sagre Bambangi, Deputy Minister of Food and Agriculture (Annual Crops) gave the keynote address at the function chaired by Hon. Dr. Zanator Agyeman-Rawlings, Klottey-Korley Constituency.
Bambangi mentioned that women play almost a 100% role in agriculture. He explained that even when women stay home in order to take care of children, they are doing something to support the work on the farm. He expressed pride in the achievement of women farmers in agriculture and hoped that the ongoing agriculture census will better inform the ministry's policies in the future. Bambangi expressed the ministry's support to the WOFAGRIC initiative and readiness to do everything possible to create an enabling environment to ensure greater success. He urged the organizers to replicate WOFAGRIC in other regions to attract more female youth into agriculture.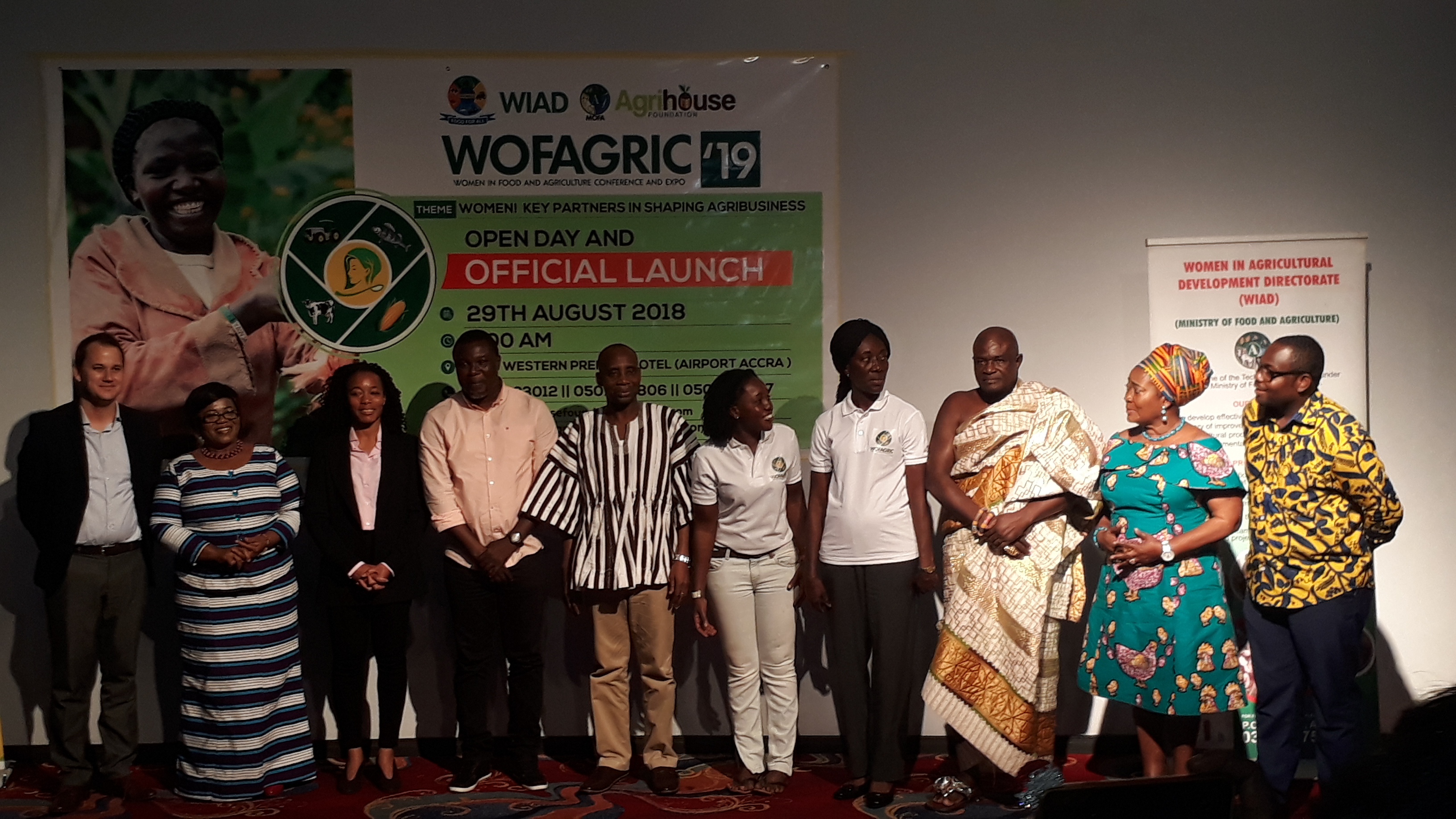 WOFAGRIC is aimed at highlighting and recognizing the contributions women have made to the development of agriculture over the years and also aims at forging partnerships and develop innovative ideas to shape the future of women in Agribusiness.
The official launch saw the presence of many dignitaries including former female National Best Farmer award-winners. IFDC, as a primary stakeholder in Ghanaian agriculture was invited to participate in the launch and was represented by Daniel Nana Sei Mensah, Bilingual Communication Specialist, North & West Africa.
The launch also featured an exposition of women-made agricultural products.