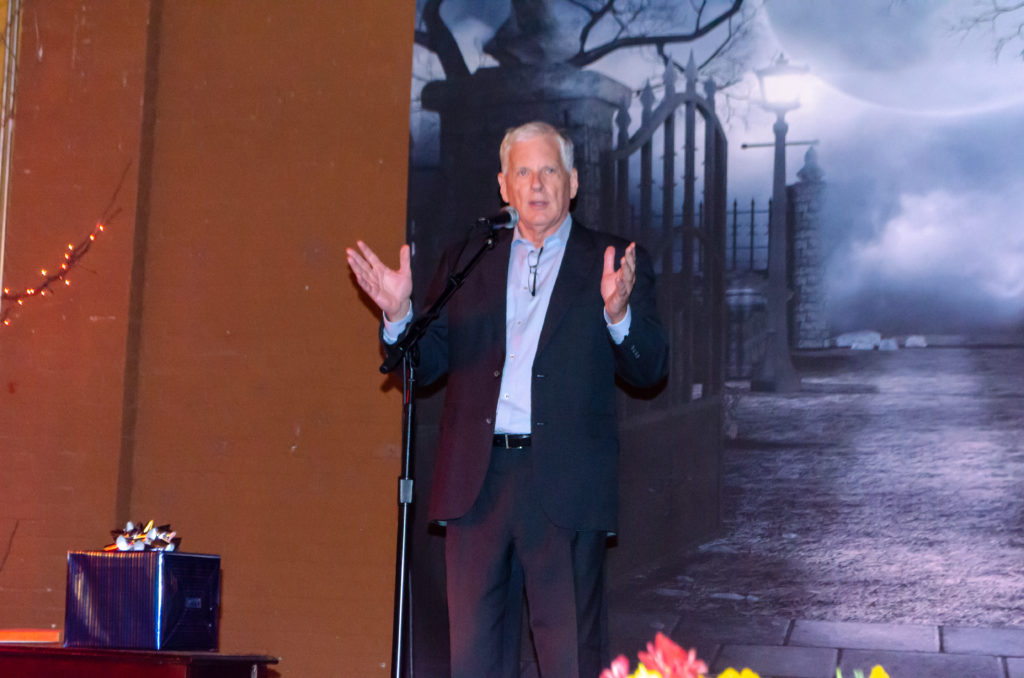 On September 20, 2018, following the organization's 44th Annual Board of Directors' Meeting, IFDC presented three staff members with awards for their outstanding work. Please join us in congratulating this year's winners of the IFDC staff awards. The commitment, dedication, and talent of these three individuals is an inspiration to us all, and we thank them for their outstanding service.
Ms. Grace Chilande
President's Outstanding Local Staff Member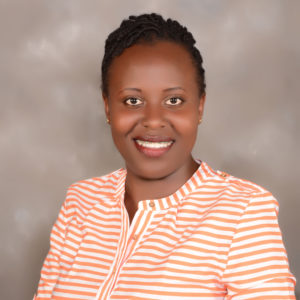 Grace Chilande joined IFDC in September 2013 as a Fertilizer Market Information intern in Nairobi, Kenya. In this role, she identified and registered fertilizer stakeholders to the Africa Fertilizer Business Directory and prepared process maps for the fertilizer subsidy programs.
In April 2014, Grace accepted a full-time position with IFDC as Junior Fertilizer Market Specialist with the AfricaFertilizer.org (AFO) project. She organized and facilitated training and statistics validation workshops on fertilizer production and trade, organized the development of fertilizer consumption reports, published the first edition of the fertilizer production facilities in sub-Saharan Africa, and participated in market feasibility studies for the installation of fertilizer blending plants. These endeavors were key in ensuring that private and public sector stakeholders could make informed decisions based on readily available statistics and not estimates. Through hard work and determination, Grace became the Regional Coordinator of the AFO project in May 2015.
In 2017, Grace closely assisted Toyota Tsusho Fertilizer Africa (TTFA) during the setup of a blending plant in western Kenya. She played a key role in managing the project, coordinating the various parties involved, and conducting field demonstrations and farmer trainings. Another significant achievement was Grace's efforts to bridge the private-public partnership gap by working with the Ministry of Agriculture and TTFA. As many African countries are looking at balanced crop nutrition, the establishment of this plant has been a milestone in ensuring that farmers can improve their yields given the limited land resources.
Grace has demonstrated the capacity to take initiative and lead teams. She has a strong work ethic and strives to maintain high standards. She is a committed and intuitive individual with a keen interest in the agricultural and financial services sector. Grace is an important asset to our organization.
Grace holds a bachelor's degree in economics and finance from Kenyatta University.
Ms. Kasta Staggs
President's Outstanding Headquarters Staff Member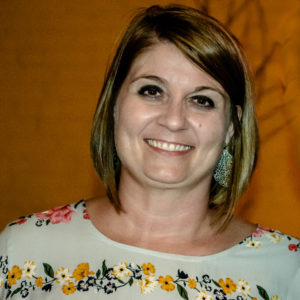 Kasta Staggs joined the IFDC accounting department in 2009 and soon established herself as a vital member of the team. In 2016, Kasta assumed leadership of accounting and has worked tirelessly in this capacity.
In 2018, Kasta spent countless hours in the selection and implementation of new accounting software and training on its use. This process involved holding numerous conference calls and meetings to establish IFDC standards, gathering data from global offices, establishing permissions for users, and traveling to train overseas staff. During this process, she maintained (and excelled at) her regular responsibilities and the organization's annual audit.
Kasta exhibits a commitment to excellence and professional integrity. She possesses a thorough understanding of accounting principles and diligently works toward complying with policies and procedures. She is a natural leader with a positive attitude and passion to learn.
According to a team member, "Kasta is understanding, approachable, and always willing to assist her staff when needed. She treats us as valuable employees and lets us know we are appreciated."
IFDC employees respect and admire Kasta's steadfastness, even during the most difficult circumstances. She is dedicated to IFDC and its global mission. She continually works past normal business hours and is always accessible. Although she does not expect any praise or recognition, Kasta is deserving of this award.
Prior to joining IFDC, Kasta worked for several years with a legal firm and a private investment company. She holds a bachelor's degree in business administration from Lambuth University.
Mr. Alexander Fernando
Chairman's Outstanding Internationally Posted Staff Member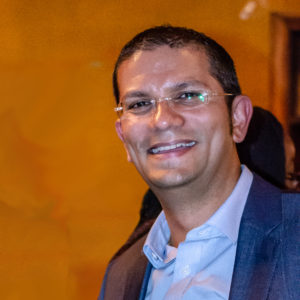 Alexander Fernando has 18 years of experience in agribusiness, value chain development, and management consulting. He joined IFDC in November 2012 as Chief of Party for the AIMS III project and Country Representative in Mozambique. In January 2017, Alexander became the Regional Director for East and Southern Africa. In this capacity, he is responsible for the daily operational management of the region. He provides strategic and managerial oversight to numerous projects and country activities and works with the business team to generate leads and develop proposals for new projects.
In Alexander's words, "I really enjoy working on projects that strengthen private sector agribusiness by developing linkages with commercially focused smallholder farmers and managing and mentoring teams of development professionals who undertake this kind of work."
Alexander's team in East and Southern Africa recognizes him as a competent leader. They note that he takes his time to understand IFDC's operations and business needs and has a keen understanding of the markets in which we work. This understanding gives him a unique perspective to make sound technical decisions and provide advice to his team He is recognized for his team building efforts and for maintaining an open-door policy without bias.
Prior to joining IFDC, Alexander worked for several development organizations, including TechnoServe, DAI, ACDI/VOCA, CNFA, and Chemonics. His main focus was on coffee, horticulture, staple crops, and livestock value chains as well as agricultural input markets.
Alexander holds a master's degree in international affairs from Columbia University's School of International and Public Affairs (SIPA) in New York and a bachelor's degree in international relations from the University of Pennsylvania.