The FSI+ project conducted an Agro-Input Retailers Training on Fall Armyworm at Taunggyi, Aung Ban, Nyaung Shwe, and Pindaya Townships in Southern Shan State, Myanmar, in May 2019. Four batches of agro-input retailers were trained during the two-day event. Facilitators from Impact Terra, Awba, and BASF gave presentations on their support systems and products. The Assistant Director of the Plant Production Department from the Myanmar Department of Agriculture (DOA) participated with the FSI+ Team in trainings. Educational materials, manual, posters, and pamphlets were distributed among the 150 trainees (with more than 50% participation by female farmers).
After the training, FSI+ established 12 demonstration field schools of 0.5-1 acres with retailers to teach the principles of FAW management at Lawksawk, Taunggyi, Pindaya, Ywar Ngan, Hsihseng, Langhko, and Nyaung Shwe townships in Southern Shan State in June. These field schools are designed to offer a practical learning experience for retailers and their farmers. The demonstration field schools are led by a collaborating retailer and start with applying Good Agricultural Practices (GAPs) for Maize, including the application of UDP. The retailers invited key farmer customers, and the FSI extension team delivered FAW management trainings at each field school, distributing educational materials, posters, and pamphlets. A total of 231 farmers attended the field schools (with 23% participation by female farmers).
Each week for 5 weeks, the FSI+ extension team conducted scouting training at each demonstration to determine FAW incidence, action thresholds, treatment decisions, and best practices for application. Many farmers were hesitant to grow maize, not because of price but because they were worried about FAW management, as FAW infestation begins to appear in very young plants (just 2 to 3 leaves on the plant). To prepare the farmers to manage the pest, the FSI extension team explained recommended management practices and pesticides.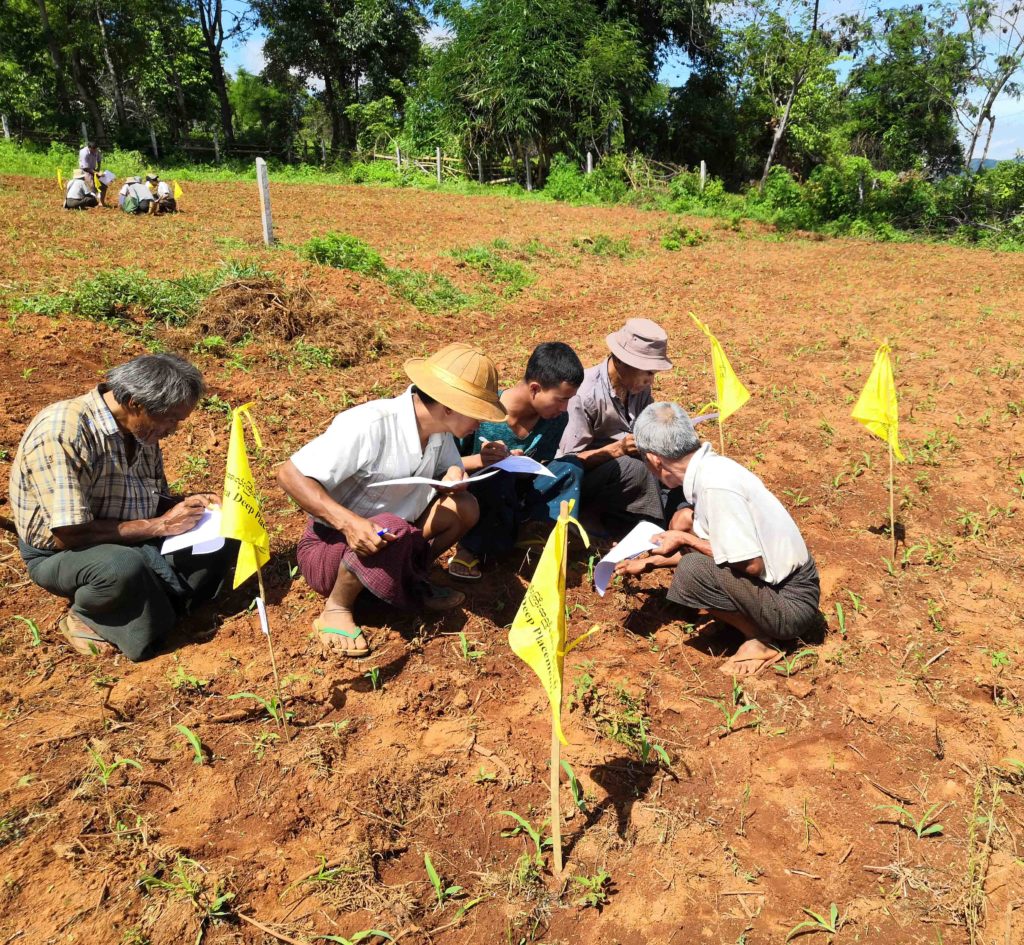 By Mid-August, the FSI+ extension team will have hosted five FAW scouting schools to meet with DOA officers and support farmers across Southern Shan State.