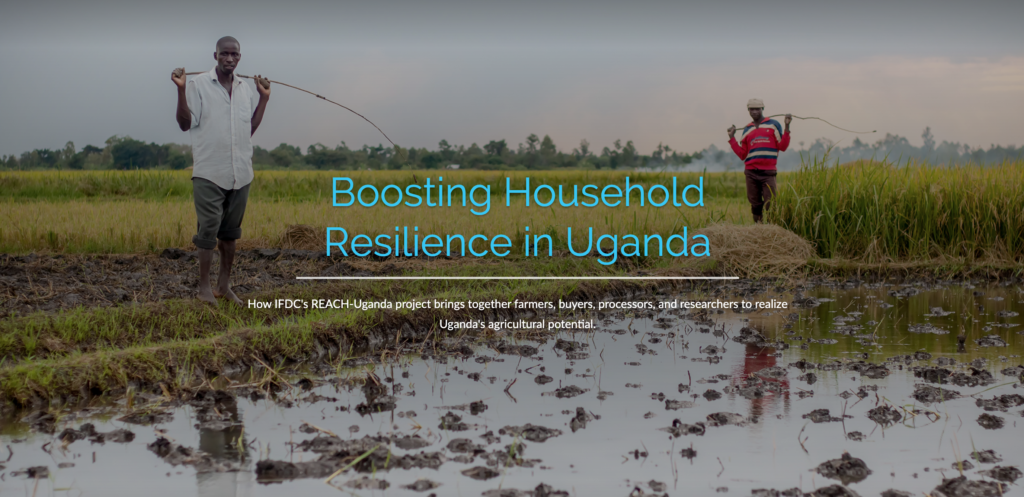 Funded by the Embassy of the Kingdom of the Netherlands in Uganda, REACH works to build resilient market systems and farm households with a focus on rice and potato value chains.
By employing a market systems approach to development, REACH seeks to bolster local markets so that they will function more effectively, sustainably, and beneficially for poor farmers. Instead of approaching a solution to these issues that might simply provide inputs or services, REACH aims to develop linkages between low-income rice and potato farmers and micro-, small-, and medium-sized enterprises (MSMEs).
Across three regions in Uganda, REACH has engaged with nearly 30,000 farmers to increase household resilience. To do this, REACH employs training and interventions in four resilience measures to help producers prepare for potential shocks. These include four resilience pillars: climate-smart agricultural practices, diversification of income sources, joint decision-making, and access to finance.
Experience a dynamic explanation of the REACH project in this Adobe Spark photo essay.