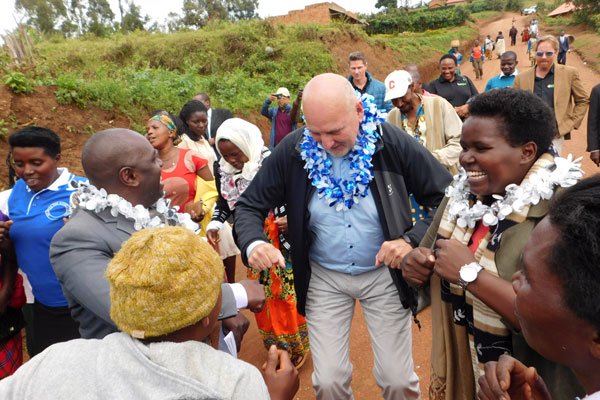 Residents of Bubare Sub-county in Rubanda District can now market their produce with ease following the construction works on the 18km Nyaruhanga-Kyamabare-Butobore-Ihanga community road.
The road that was constructed at a cost of Shs 2 billion was commissioned on Tuesday.
The International Fertilizer Development Center (IFDC) and the [Embassy of the Netherlands in Uganda] provided the funds while Rubanda District local government availed road unit and engineers who supervised the works.
"The road project aims at improving farmers' market engagement, strengthen household resilience and increase availability of agriculture support services," Mr. David Slane, the IFDC chief of party in Uganda, said at the opening of the road.
A version of this article originally appeared on the Daily Monitor.