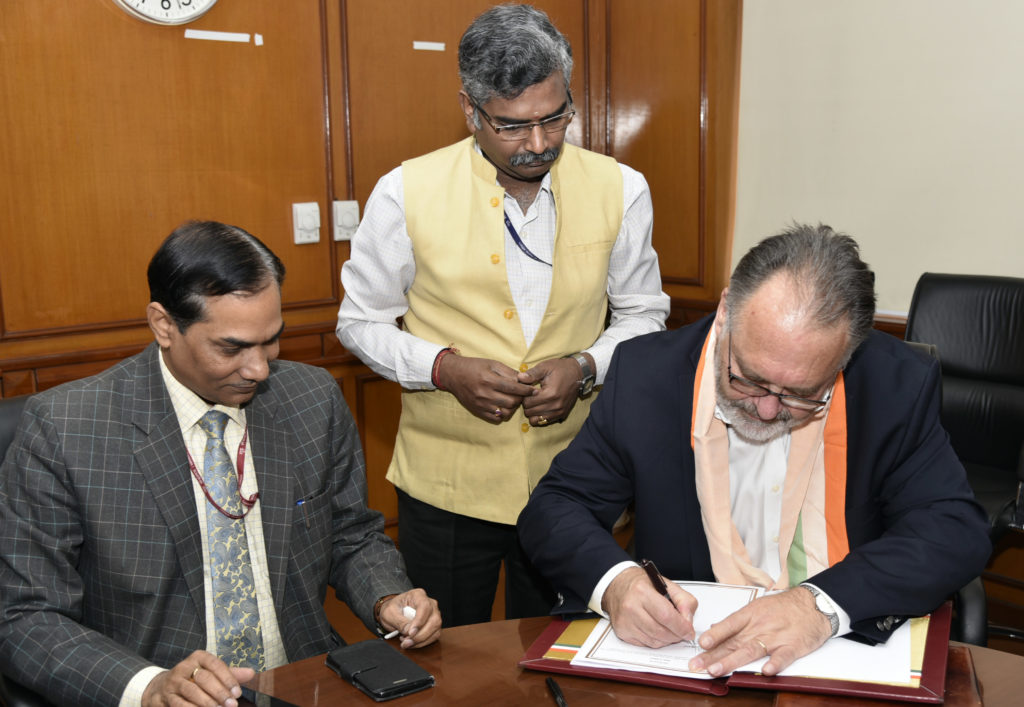 New work plan will focus on collaboration for advanced research in soil fertility, fertilizer management
On December 4, 2019, IFDC signed a work plan for 2020-2021 with the Indian Council of Agricultural Research (ICAR) at Krishi Bhawan, New Delhi, India.
A Memorandum of Understanding (MoU) was first signed between both the organizations in 1994. As per the work plan, both organizations will collaborate on advanced research in soil fertility and fertilizer management for food and nutritional security.
Albin Hubscher, president & CEO, IFDC and Dr. K. Alagusundaram, deputy director general (Engineering and Natural Resource Management), ICAR, signed the work plan on behalf of their respective organizations in the presence of Dr. Trilochan Mohapatra, secretary of the India Department of Agricultural Research and Education (DARE) and director general of ICAR.
In his address, Mohapatra urged for capitalizing on science solutions for farmers' benefit. Highlighting the potential windows available for reducing the use of chemical fertilizers by 20% by 2024, and for seizing opportunities in customized fertilizers, including nano-fertilizers, Mohapatra also suggested having strategic collaboration for bringing global experiences together for Indian farmers' benefits.