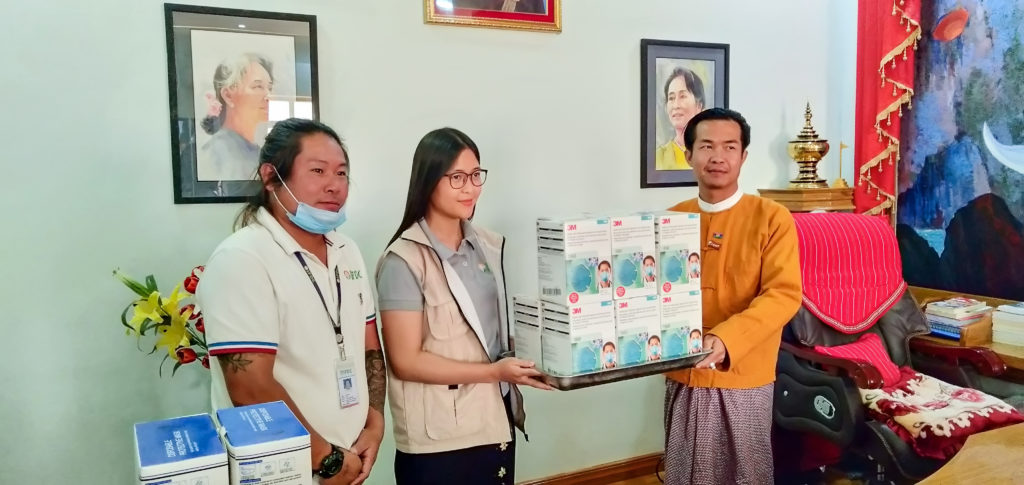 The COVID-19 situation in Myanmar is now starting to develop. The first confirmed case occurred mid-March, and as of April 3, 2020, there are 20 confirmed cases, with the first attributed fatality. Detection and response for such an event as COVID-19 is a major challenge for any country, but even more so for those countries with less developed health and economic support systems.
IFDC Myanmar ceased all beneficiary engagement and training programs on March 17, and staff maintained a watch-and-act approach while working from the office. By March 24 a large number of Myanmar workers began returning across the border from Thailand, directly into Kayah and Kayin, the focus states of the IFDC program. According to current estimates, around 40,000 people have returned. This border-crossing rate puts huge pressure on border-crossing points, and internal checkpoints, as government and other organization personnel responsible for health screenings attempt to detect potentially infected individuals.
To help alleviate this pressure, in partnership with the Livelihoods and Food Security Fund (LIFT), IFDC's donor for work in Myanmar, a portion of field work funds were reallocated to providing assistance for the COVID-19 prevention efforts.
Consultation with the Myanmar Government Ministry of Health showed the priority to be provision of personal protective equipment (PPE), thermometers, masks, and sanitizing materials.
IFDC Myanmar purchased locally available stocks of PPE (500 masks and 150 protective gowns) and medical equipment (five thermometers) and distributed them to government health centers. More have been ordered from Yangon and will be distributed as they arrive. IFDC staff also printed and distributed 25,000 pamphlets reminding people of proper hygienic practices and other techniques to remain safe during this challenging time.
IFDC's offices in Myanmar and around the world remain committed to helping limit the spread of COVID-19.