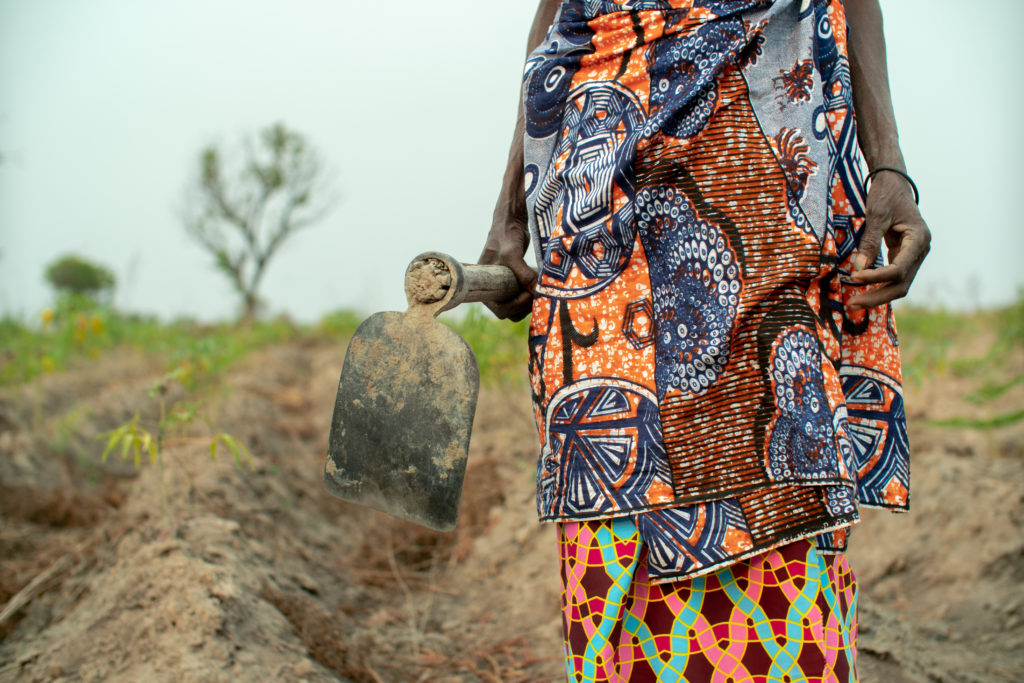 December 11, 2020 – The International Fertilizer Development Center (IFDC) and Minbos Resources Limited signed a Memorandum of Understanding (MOU) on December 11, 2020. The agreement is the platform for the Cabinda Phosphate project that seeks to develop the fertilizer market for smallholder farmers in Angola. The project will leverage IFDC's innovative research, market expertise and strategic partnerships to identify sustainable solutions for soil and plant nutrition to benefit smallholder farmers, local communities, and the environment.
Angola remains a promising, untouched agricultural resource. With 35 million hectares of arable land, high rainfall, and some of the lowest fertilizer application rates globally, Angolan agriculture proves to be full of potential. Development of Angola's fertilizer market will be a major step toward increasing food security within the country. Strengthening the market system will make it possible for the country's smallholder farmers to receive the products they need to grow more food and earn better livelihoods.
IFDC will work with the public and private sector to create or expand fertilizer demand in select parts of Angola. Minbos is scheduled to begin production of 50,000 tons of fertilizer per year in 2022. With IFDC's strong record of delivering high-impact projects boost fertilizer usage, demand is expected to exceed 150,000 tons per year. Productivity gains from increased fertilizer use are expected to yield marketable crop surpluses, encouraging further farmer investment in inputs. The project is expected to reach over 4 million smallholder farmers.
Minbos CEO Lindsay Reed said, "As the Company looks to enter production in early 2022, securing market offtake through a program that unlocks value for local smallholder farmers and government stakeholders, as well as Minbos shareholders, is key to our successful collaboration. This first step in developing a project to establish a new market in Angola marks another milestone for the Company."
About Minbos: Minbos Resources Limited is an exploration and development company focused on the Cabinda Phosphate Project in the province of Cabinda, Angola. Their nutrient and distribution project will directly impact employees, local businesses, the agriculture sector, Angolan national food security, government revenues and the local population for many years to come, all while promoting Angola as an attractive investment destination and delivering value for Minbos shareholders.
About IFDC: Since 1974, IFDC has delivered technologies, practices, and capacity building to increase and sustain food security and agricultural productivity in over 100 countries. IFDC plays a critical role in tackling these global problems through the development and transfer of affordable, effective fertilizer technologies. IFDC's solutions span a wide spectrum of research and development work, including production process research, applied research on soil systems, development of innovative fertilizer products and application technologies, market systems development to strengthen input and output value chains, and policy analysis to enable fertilizer importation, business development, and smallholder adoption of soil fertility technologies.