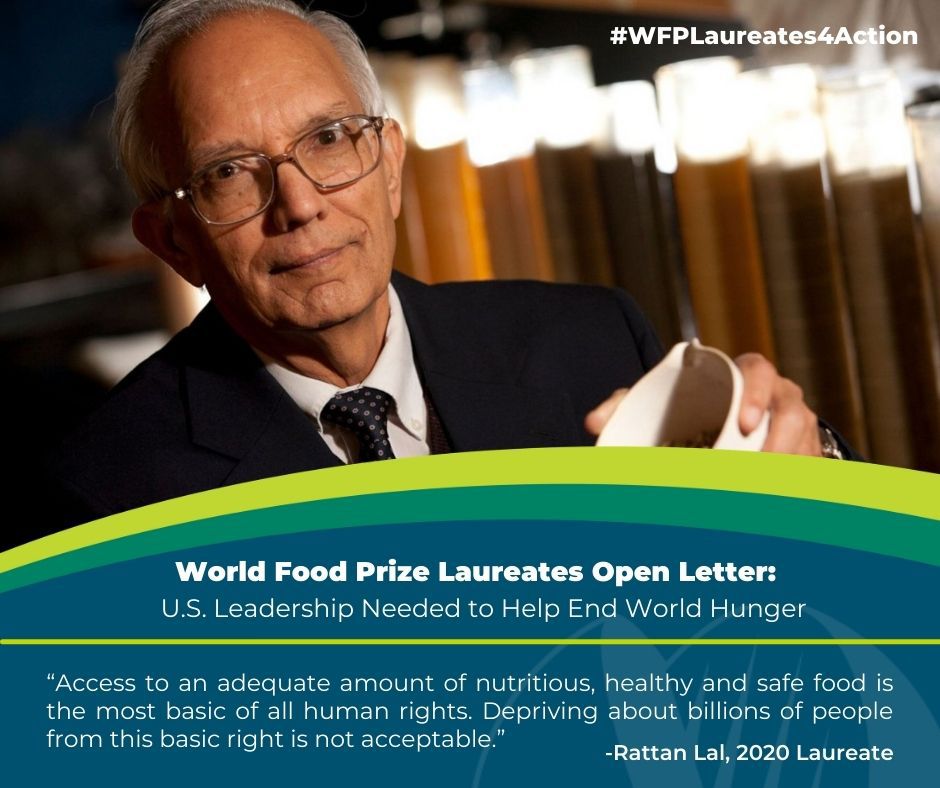 "In a world rattled by COVID-19, now is the time for audacious ambition as we envision what the world could look like in 2030, the year the Sustainable Development Goals should be met. Let us imagine a world in which everyone is well-nourished and no one goes to bed hungry. How do we get there?"  
In an Open Letter released on February 23, 2021, World Food Prize Laureates from around the globe, including IFDC Board Member Dr. Rattan Lal, called on the Administration of U.S. President Joseph Biden to take immediate action in the fight to end hunger.
The open letter calls on the Administration of U.S. President Biden to:
re-establish American global leadership to end hunger,
play a leadership role in the upcoming UN Food Systems Summit and other global initiatives,
refresh U.S. evidence-based policy and investment to achieve the goal of ending hunger, and
expand the highly-successful USAID Feed the Future Initiative and Innovation Labs to reach more countries.
"Access to an adequate amount of nutritious, healthy, and safe food is the most basic of human rights," says Lal. "Depriving billions of people from this basic right is not acceptable."
Read the open letter and participate in the discussion with a toolkit provided by The World Food Prize Foundation.