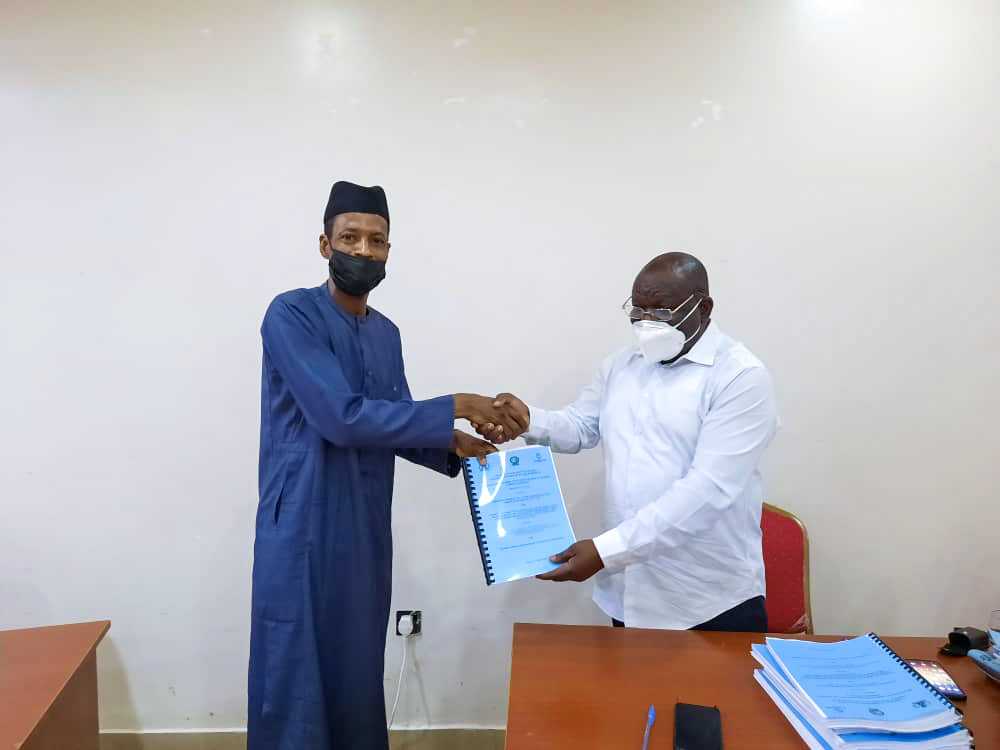 Press Release
For Immediate Release
Contact: James Thigpen, Head of IFDC Communications
March 17, 2021 — On the 12th of March 2021, the IFDC signed a contract with the Federal Ministry of Water Resources- World Bank-funded Transforming Irrigation Management in Nigeria (TRIMING) project. The contract was signed by the Project Coordinator of the TRIMING Project Management Unit (PMU), Engr. Peter Manjuk, and the Country Representative of IFDC Nigeria, Mohammed Salasi Idris. This new contract provides an extension to the project, which began in 2016 and will now extend until March 2022. Additionally, the new contract expands the project's interventions to Gombe state, increasing the number of project intervention areas to five states: Jigawa, Kano, Sokoto, and Zamfara.
Building on the successes made over the years in effectively introducing productivity technologies of urea deep placement and soil- and crop-specific fertilizers (e.g., NPK 20:10:10+1Zn+2S) that boosted farmers' yields by more than 50%, with farmers harvesting crops that ranged between 5-8Mt/Ha compared to the average national yield of about 3mt/ha, IFDC intends to continue to scale its efforts to new farmers and communities through various activities. These activities include effectively supervising ADP in the introduction of Farmer Field and Business School (FFBS) to farmers, providing farmers' with training on best agronomic practices, building their capacity in farm management, and linking them with markets and financial institutions, therefore, improving their livelihoods. Under the new agreement, IFDC intends to target about 4,500 farmers. Since the inception of the project in 2016, TRIMING has reached more than 50,000 smallholder farmers.
***
An independent non-profit organization, IFDC is active in 20 countries in Africa, Asia, and America. Combining science-backed innovations, an enabling policy environment, holistic market systems development, and strategic partnerships, the organization bridges the gap between identifying and scaling sustainable soil solutions, resulting in improved household food security and enriched family livelihoods around the world. Using an inclusive approach, IFDC employs locally driven, environmentally sound, and impact-oriented solutions that bring change at local, regional, and national levels.