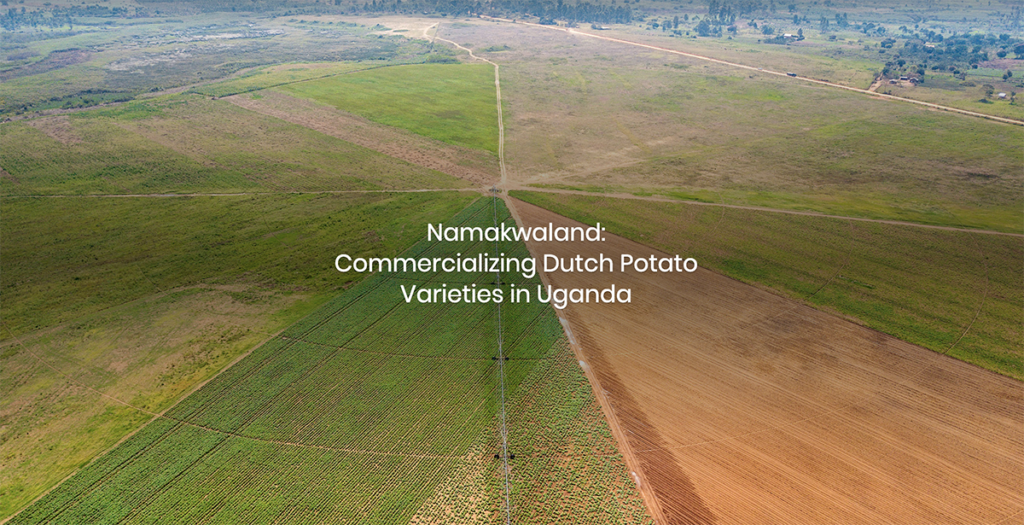 Uganda has an exciting and emerging potato processing industry and domestic demand for potato products is growing. Hotels and major food chains are currently importing potato products (around 3,640 MT annually) to meet this demand. South African family agricultural enterprise, High-Gro Agri Namakwaland-Birinzi Farm (Namakwaland) recognised an opportunity in the Uganda potato sector and expanded into Uganda in 2013.
In 2014, Namakwaland purchased around 270 acres of land in Uganda's Masaka District next to Lake Birinzi. The plan was to produce potato on a commercial scale for both export and to supply Ugandan processors.
The strong domestic market demand combined with Namakwaland's professional management structure and quality production facilities such as irrigation systems and mechanized agricultural equipment, meant the enterprise was set to become the largest supplier of potato to processors in the country.
However, there was just one problem – seed.