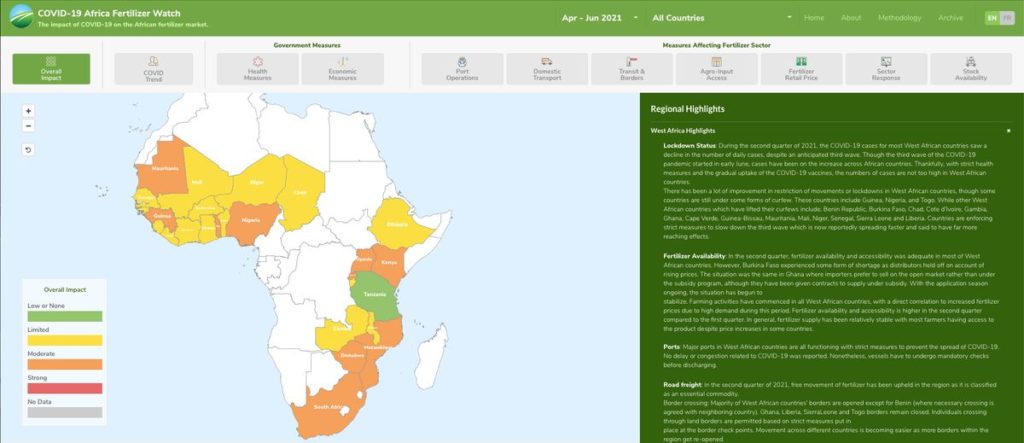 AfricaFertilizer.org has published 2021 Q2 data on the COVID-19 Africa Fertilizer Watch. This update covers the impact of COVID on the fertilizer sector from April to June of 2021. 
With funding from USAID and the Bill & Melinda Gates Foundation, AfricaFertilizer.org and its partners release regular updates monitoring how government-implemented COVID-19 restrictions are affecting fertilizer supply chains.
Through this partnership with Development Gateway, the African Fertilizer and Agribusiness Partnership (AFAP), and AFRIQOM, the interactive platform is updated quarterly as information on COVID-19 and fertilizer supply chains on the continent of Africa becomes available.
Data points that are explained on the Fertilizer Watch dashboard include updates on ports, fertilizer availability, the spread of COVID-19, lockdown statuses, and road freight.