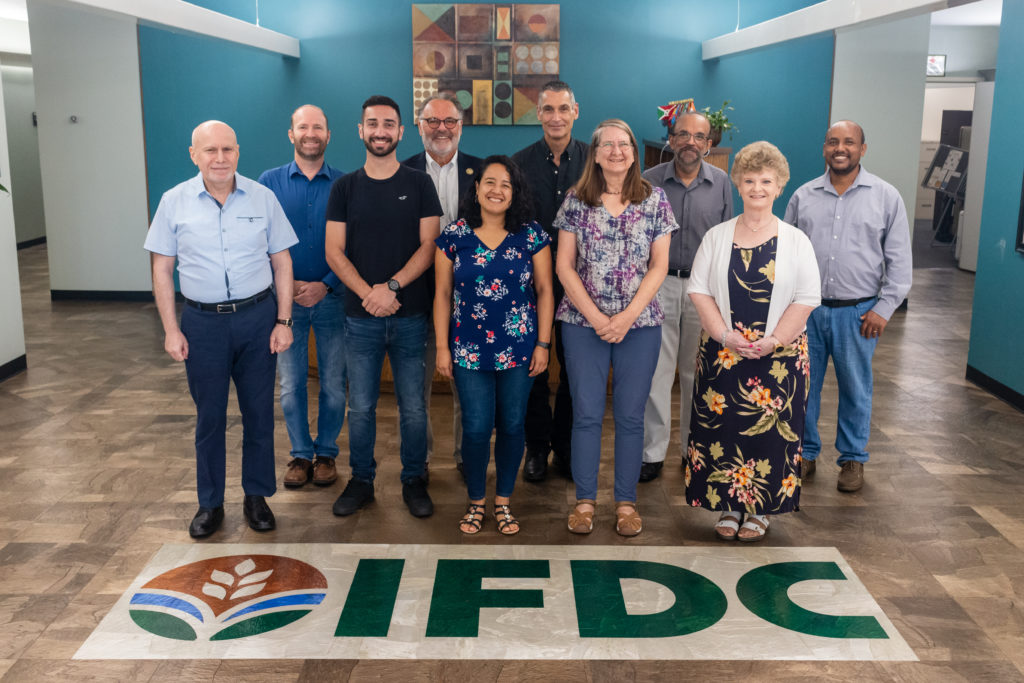 From July 26 to July 30, 2021, IFDC hosted the 15th Decision Support System for Agrotechnology Transfer (DSSAT) Development Sprint.
The development sprint had three goals: improve DSSAT and its associated tools and databases; provide a forum for communications and information exchange among developers, users, and others interested in modeling and decision support systems; and train new developers on DSSAT protocols and methods.
Currently in Version 4.7, the DSSAT crop modeling ecosystem helps researchers predict growth, development, and yield of many cereals, grain legume, root crops, vegetables, and other crops in response to genetics, weather, and management. Since DSSAT's creation in the early 1990s, researchers from IFDC, the universities of Florida, Hawaii, and Guelph, and Michigan State University have continued to develop the computer program to better understand agricultural systems and environmental influences to make predictions that give farmers the best options for their crops.
To allow for international attendance despite the COVID-19 pandemic, the event was held in a hybrid format, which allowed for eight in-person attendees and 24 virtual attendees. The sprint was supported by representatives from Brazil, Canada, Costa Rica, Germany, South Korea, Mexico, South Africa, Spain, Thailand, the United Kingdom, and the United States.
The team worked during the week to release a fully functioning Version 4.8 of DSSAT. Other optimizations focused on climate-change related inputs, new crop models such as for sunflower and teff, and more.
Event organizer Dr. Gerrit Hoogenboom was proud of the work accomplished during the week, noting that Version 4.8, "will help researchers do a better job in their research programs, and ultimately, this agricultural research will benefit farmers."
Cheryl Porter, Coordinator of Computer Research Applications for the University of Florida's Department of Agricultural and Biological Engineering, emphasized DSSAT's critical role in agriculture, stating, "The really nice thing about the crop model is that, once you have it well parametrized and you know you can get results for current conditions, you can look at thousands and millions of scenarios very quickly…The model allows us to look at hypothetical situations very efficiently. It also allows us to do things like optimize fertilizer…We can optimize irrigation. We can do all sorts of optimization. For example, you can't study things like climate change in the field, because it's the future, so the model allows us to look at hypothetical situations very efficiently. Climate change is a big thing people are using our models for now."
Currently DSSAT's capabilities include modeling growth, yield, irrigation, and fertilization requirements for 42 different crops, with an added benefit of predicting regional environmental impact. The computer program has been used by more than 16,500 researchers, educators, consultants, extension agents, and growers in over 175 countries worldwide. 
For more information on DSSAT, visit dssat.net.