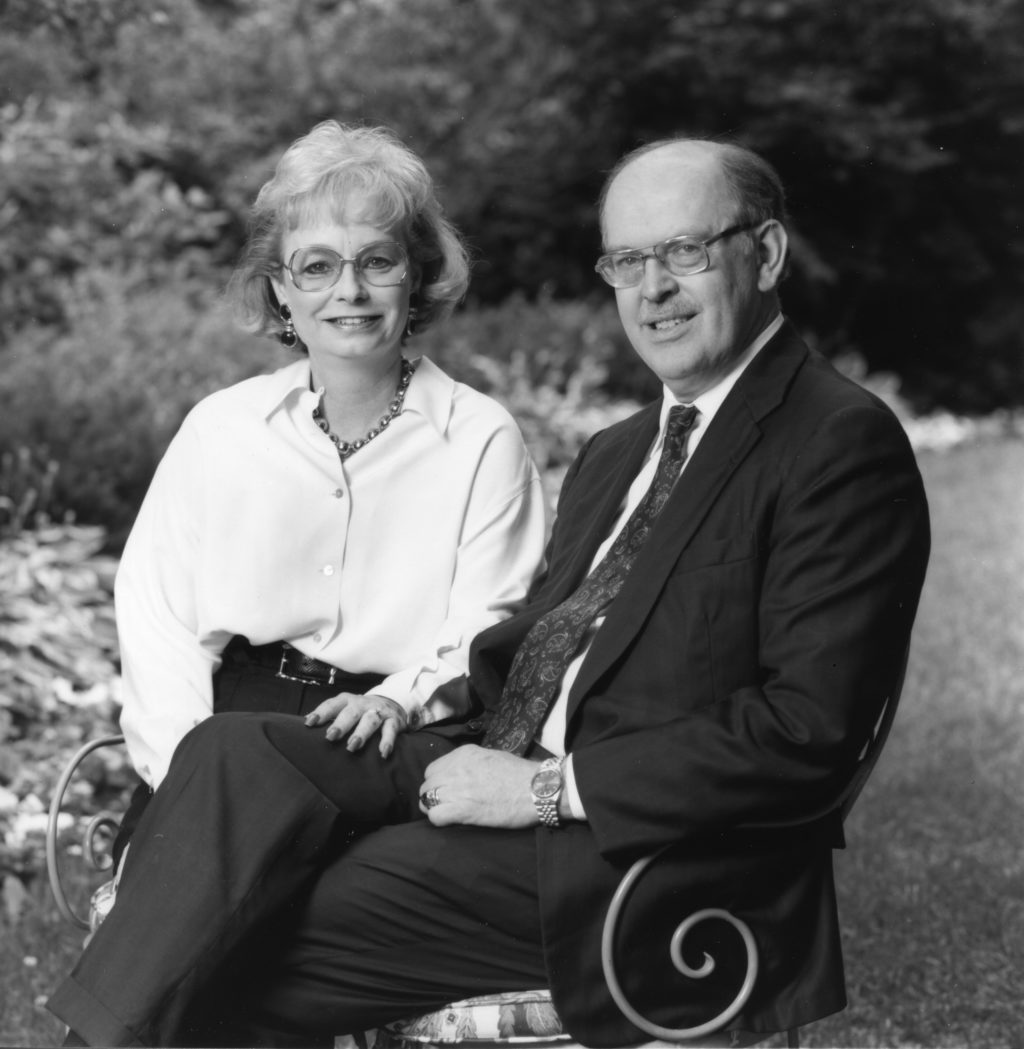 Joanne and Peter McPherson. Photo courtesy University Advancement, MSU.
IFDC extends its heartfelt condolences to longtime IFDC board member Peter McPherson and his family in the loss of his wife, Joanne McPherson, on June 23, 2022.
According to a Michigan State University (MSU) press release, McPherson's legacy will not soon be forgotten.
Those who knew and worked with McPherson as First Lady of MSU recall her generous and compassionate spirit dedicated not only to the revitalization of the campus but to the lives of those who worked and studied there. McPherson made a profound impact by leading the way to open Safe Place at MSU, the first program at any university to "provide advocacy, shelter, counseling, support groups, safety planning, information, and referrals to survivors of violence and their minor children."
Visitation will take place on June 30 from 6 to 8 p.m. at the Roth-Gerst Funeral Home, 305 Hudson St., Lowell, Michigan. The funeral service will be held on July 1 at 2 p.m. at Vergennes United Methodist Church, outside of Lowell at 10411 Bailey Dr. NE. In lieu of flowers, the family has asked that donations be made to MSU Safe Place:
MSU Safe Place
Attn: Holly Rosen, Director
MSU Safe Place – Mail Processing
166 Service Rd., Room 113A
East Lansing, MI 48824
(Please make checks out to Michigan State University and note MSU Safe Place in the check memo line.)