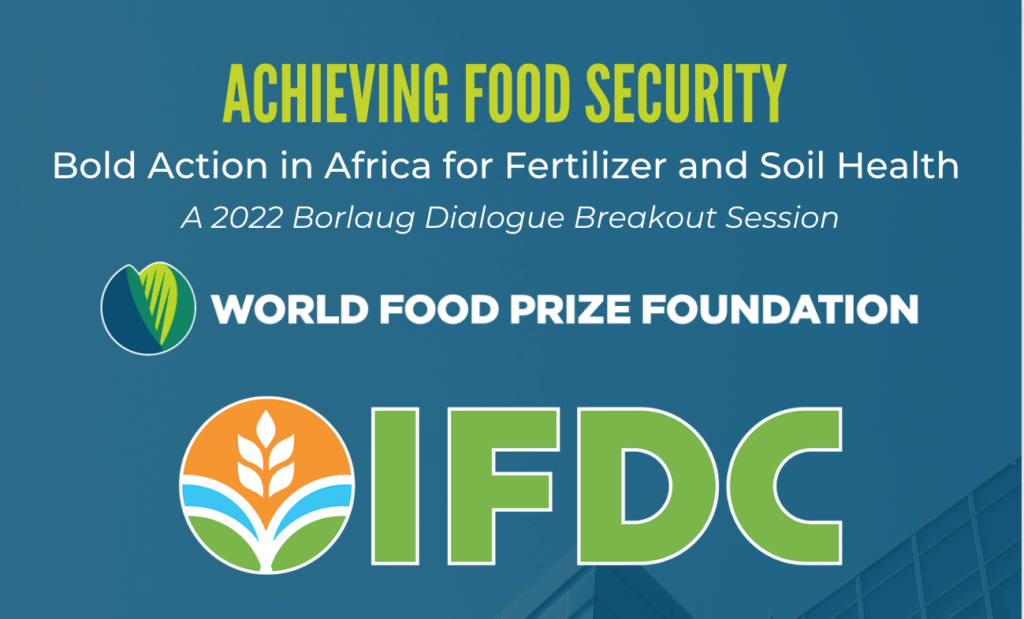 Worsening climate change. Supply chain and labor disruptions from COVID-19. Food and mineral fertilizer shortages due to the Russia-Ukraine conflict. World hunger statistics are dire: hundreds of millions more people will experience increased hunger and malnutrition in the near-term. If we do not restore soil health quickly, those numbers grow exponentially. The world cannot wait ten or fifteen years to allow soils to heal 'organically.' Nations must jump start this process with the judicious application of mineral fertilizers to strengthen local food security, build national resiliency and mitigate climate change.
Experts are working towards a solutions-based, 10-year Action Plan for sustainable productivity growth in African agriculture. The results will be ratified at the African Union Fertilizer and Soil Health Summit, an African Union Commission-led initiative, in June 2023. Learn more about what promises to be a historic consensus on key issues influencing fertilizers and soil health on the African continent.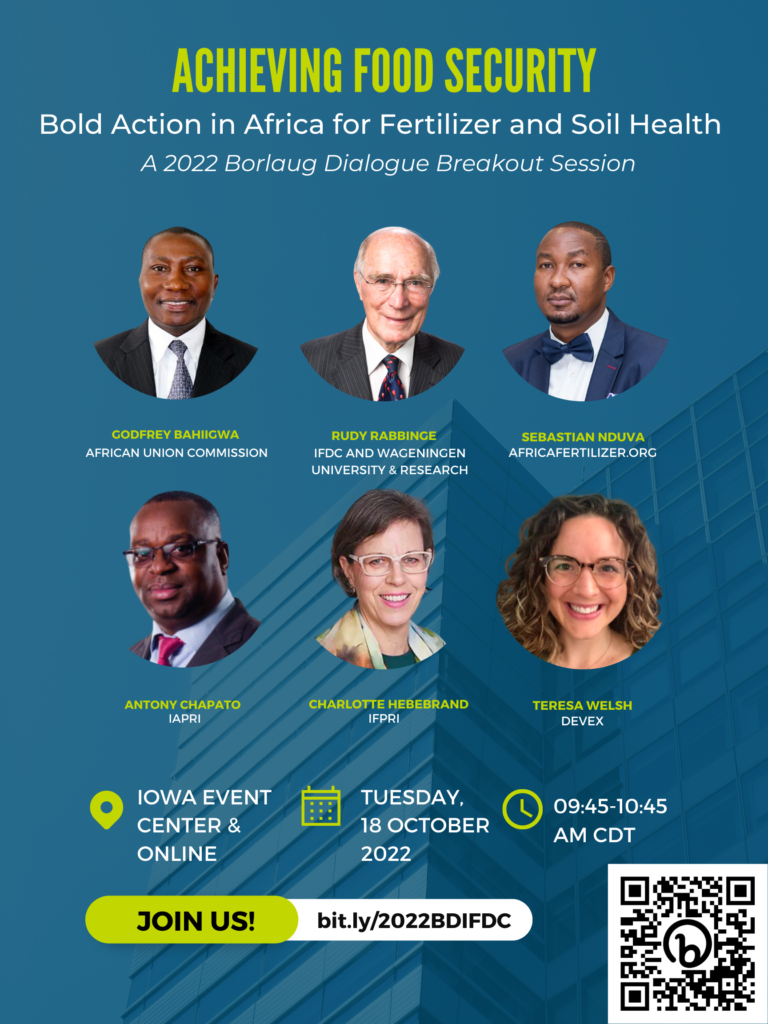 Join IFDC, the African Union Commission, AfricaFertilizer.org, Indaba Agricultural Research Policy Institute (IAPRI), and the International Food Policy Research Institute (IFPRI) for a breakout session at the 2022 Norman E. Borlaug International Dialogue.
Speakers Include:
Dr. Godfrey Bahiigwa, Director of Agriculture and Rural Development at African Union Commission
Sebastian Nduva, IFDC Program Manager, Africa Fertilizer
Rudy Rabbinge, IFDC Board Chair and professor emeritus in Sustainable Development and Food Security at Wageningen University in the Netherlands
Antony Chapato, Research Director, Indaba Agricultural Research Policy Institute (IAPRI)
Charlotte Hebebrand, Director of Communications and Public Affairs, International Food Policy Research Institute (IFPRI)
Teresa Welsh, Devex Senior Reporter