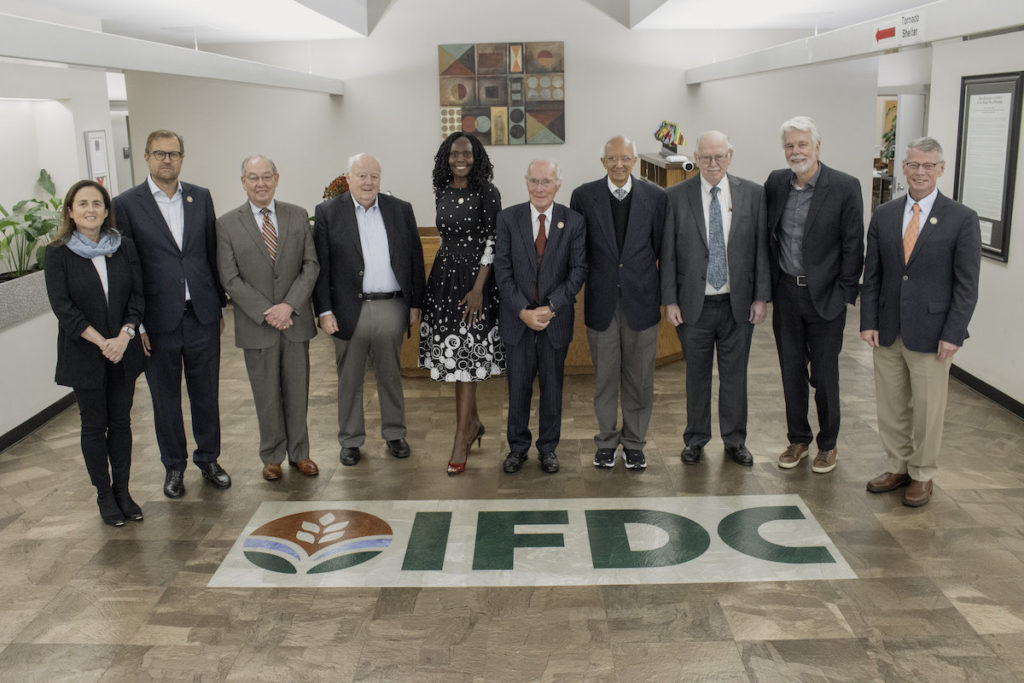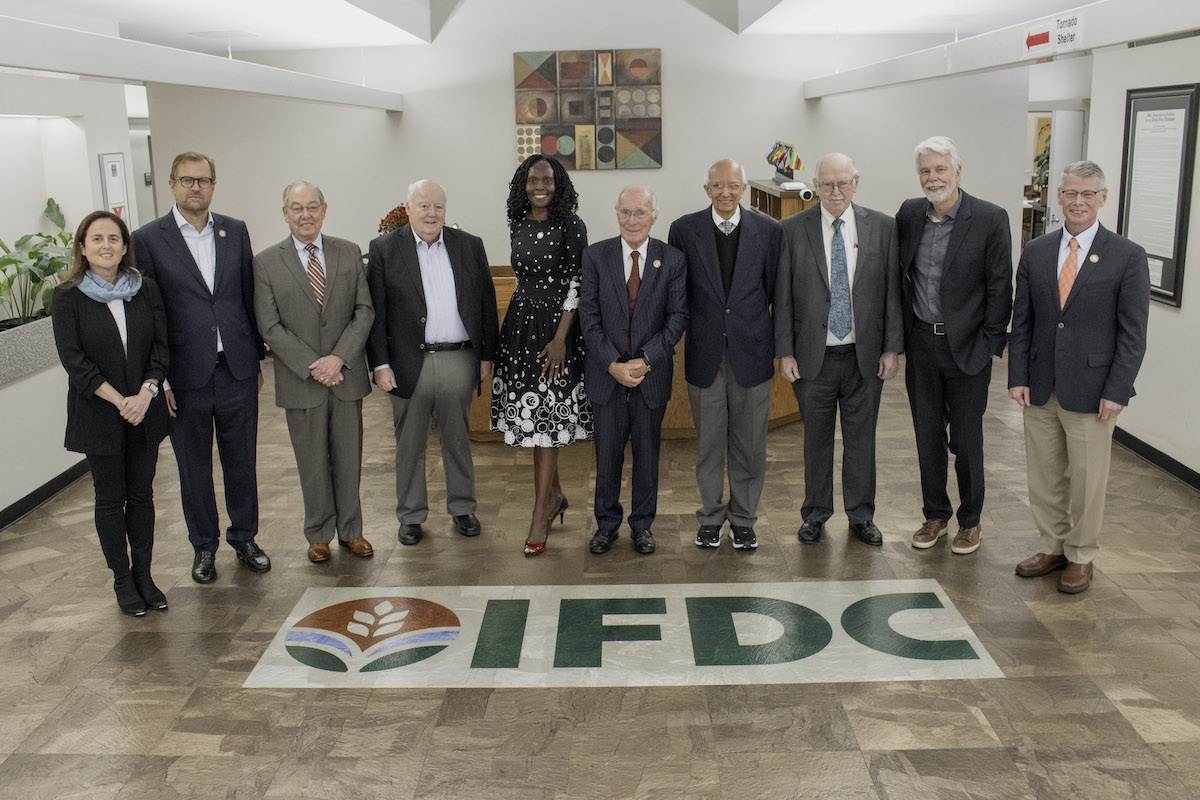 IFDC Board Members at the 2022 Meeting (Left to Right): Alzbeta Klein, Mark Schneiders, Dr. Jimmy Cheek, William "Tip" O'Neill Jr., Josephine Okot, Dr. Rudy Rabbinge, Dr. Rattan Lal, Peter McPherson, Dr. Paul Vlek, and Dr. Thomas G. Coon. Not Present: Douglas Horswill, Esin Mete, and Dr. R.S. Paroda.
IFDC hosted the 2022 board of directors meeting October 24-27 at its headquarters in Muscle Shoals, Alabama. The board meeting returned to a primarily in-person format for the first time since the implementation of COVID-19 restrictions in 2020. IFDC staff welcomed 11 board members to the headquarters facilities, while three board members participated virtually.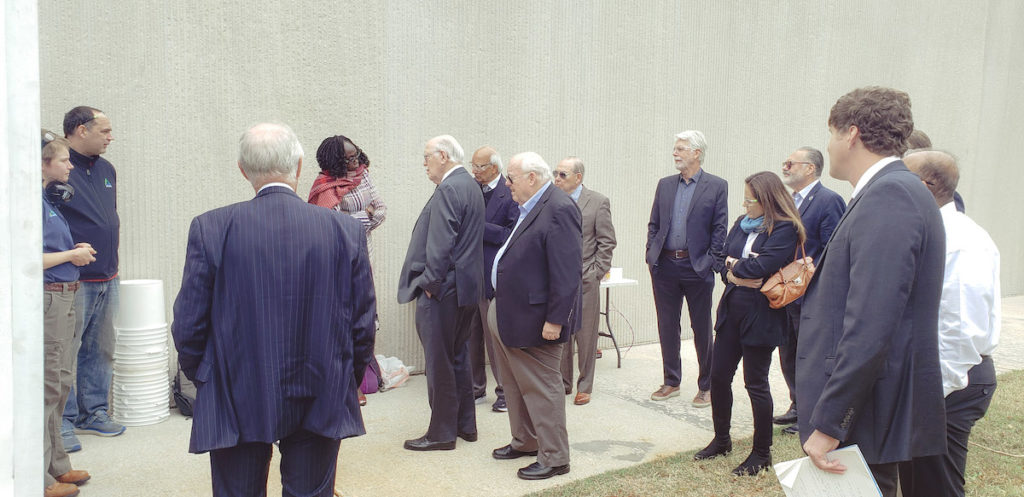 The board members expressed satisfaction with the progress achieved by IFDC and provided guidance for the organization's future efforts. During the meeting, IFDC staff presented information on the organization's research agenda, field projects, financial targets, and efforts to solve the current fertilizer crisis. In addition, members of the board toured the IFDC labs, greenhouses, and the pilot plant, as well as the nitric acid demonstration arc pod provided by Nitricity.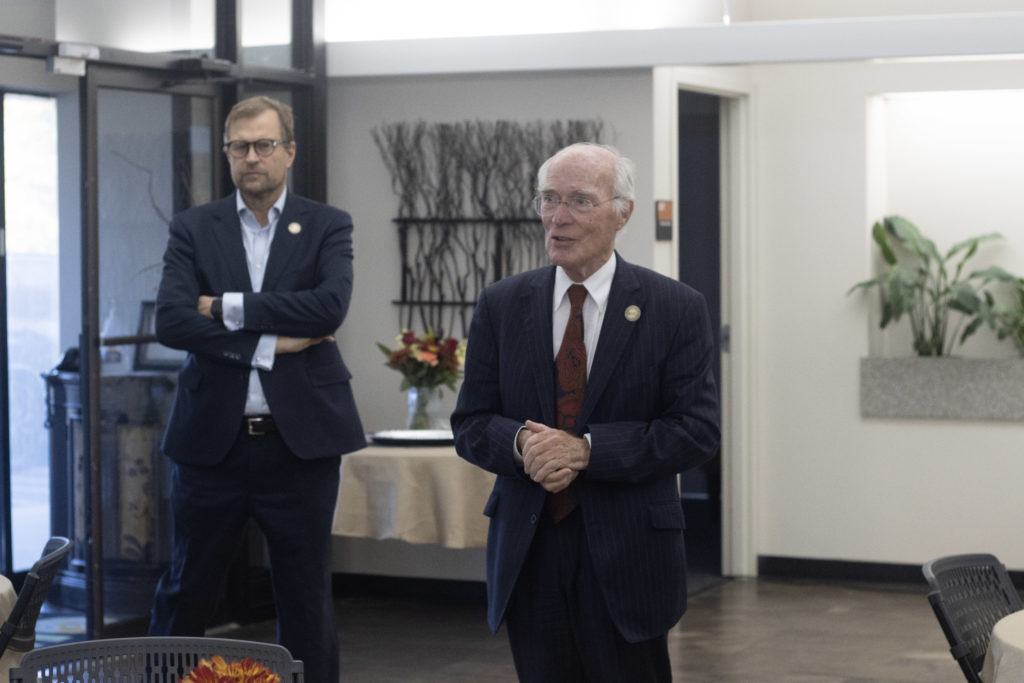 During a reception just before the meeting's close, Dr. Rudy Rabbinge, board chair, expressed the board members' gratitude to all staff for their efforts and dedication to IFDC's mission. IFDC is thankful to have returned to an in-person board meeting and would like to thank our board of directors for their continued guidance.