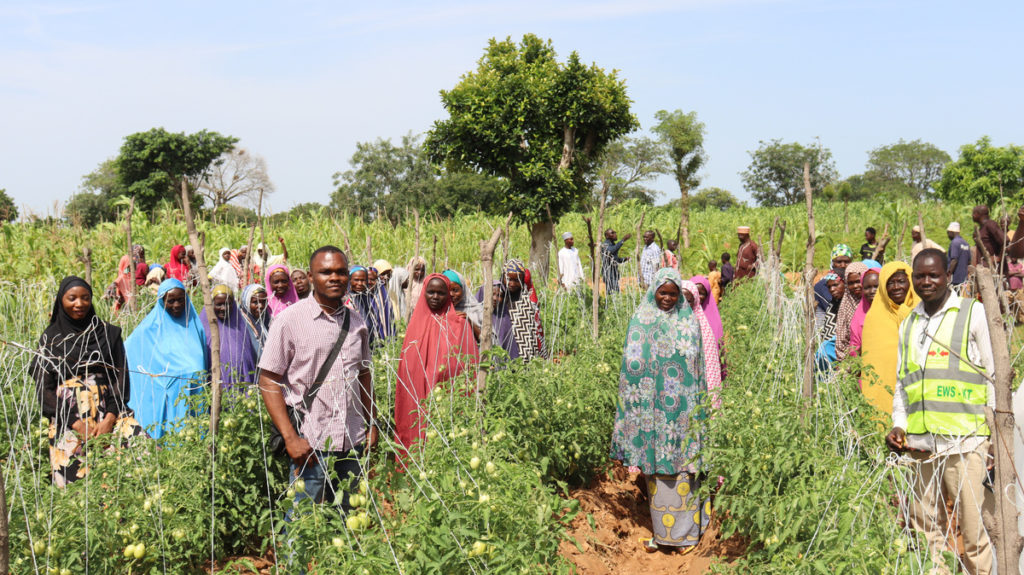 The HortiNigeria program, in collaboration with the Netherlands-African Business Council (NABC), organized a two-day Vegetable Sourcing Mission to facilitate business-to-business (B2B) linkages in Kaduna and Kano states. The Vegetable Sourcing Mission consisted of a field visit to producers' farms, a market linkage workshop, and B2B matchmaking sessions and aligned with the expected harvest of the program's focus crops: tomato, onion, okra, cucumber, and pepper.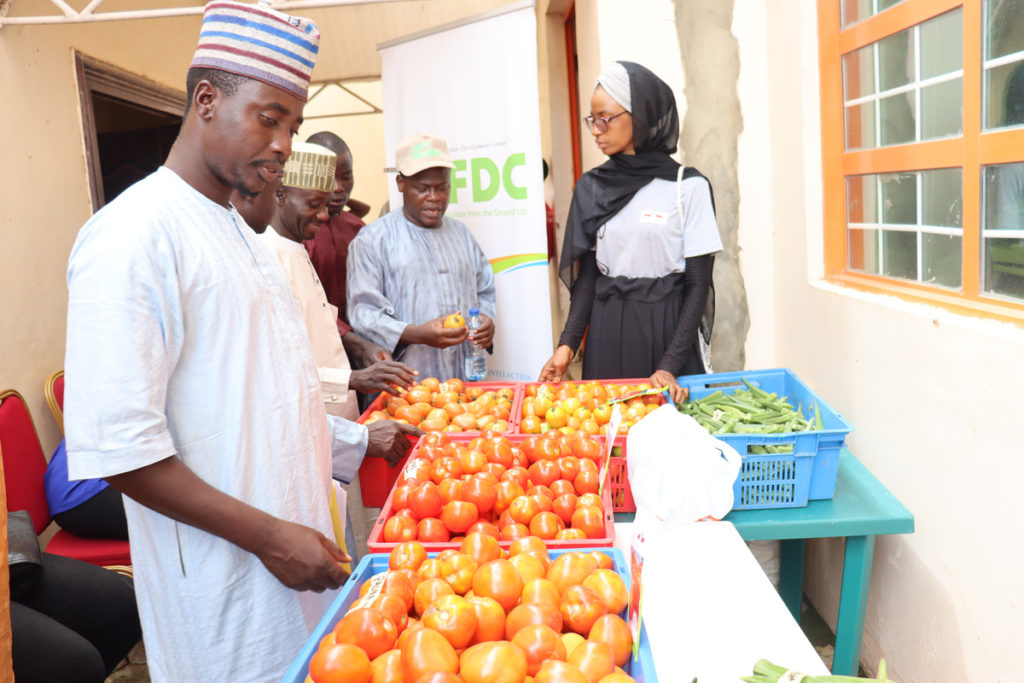 The event attracted over 579 participants, including 118 women and over 100 youth. During the event, 18 opportunities for connections were identified, and three linkages were successfully brokered.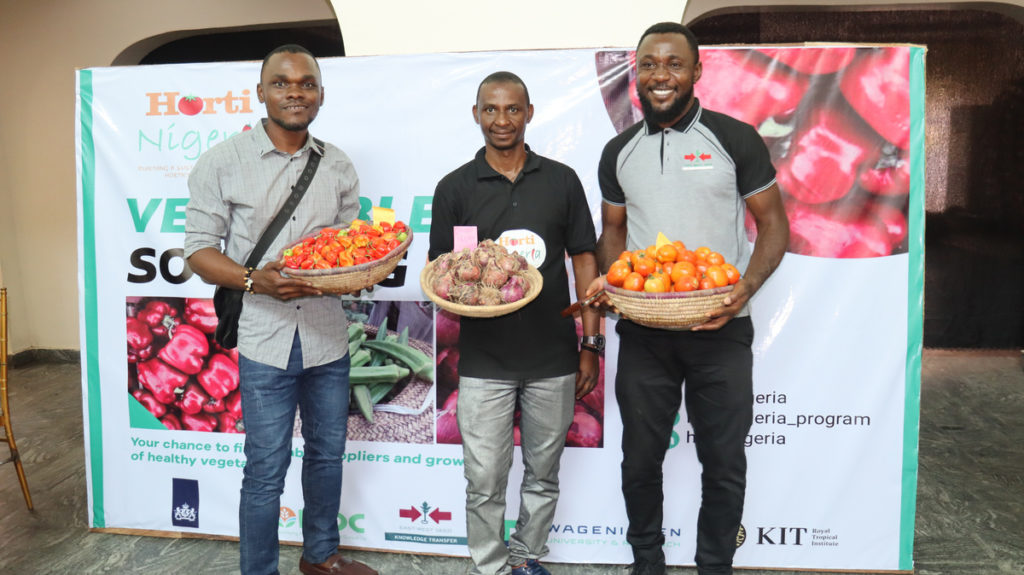 On the first day, 20 marketers, processors, agro-dealers, and aggregators visited tomato and okra fields. The visits allowed them to get to know the farmers, develop an understanding of how vegetables are grown, inspect the quality, and estimate expected harvests. The second day consisted of a market linkage workshop and B2B matchmaking sessions. Marketers introduced themselves, explained what they could offtake, and discussed where and when they do business. Though the proximity of actors was a criterion for facilitating linkages, farmers had the power to choose which marketers to negotiate with. Phone contacts were exchanged to allow further negotiations to broker the deals.