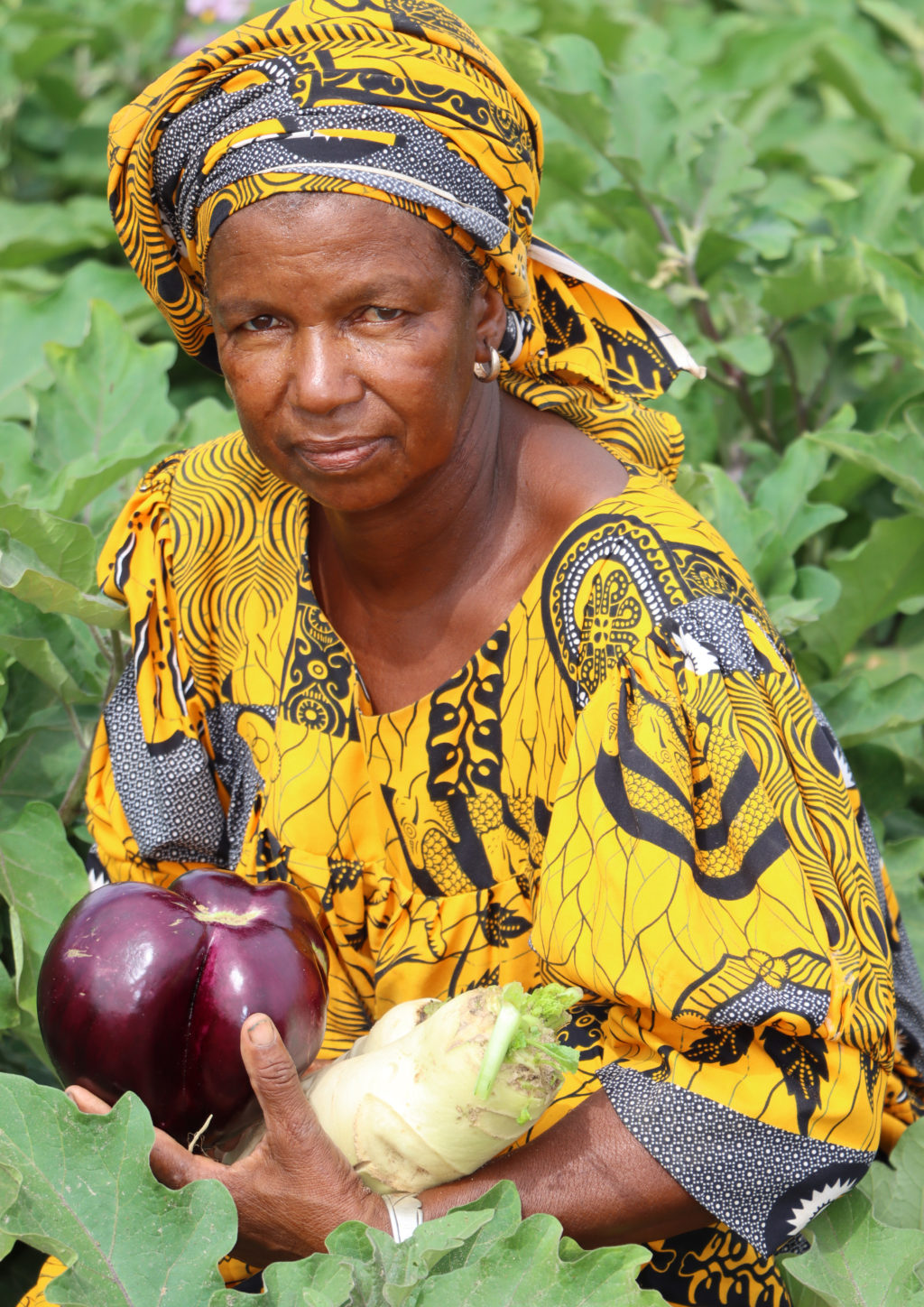 After almost two hours by car from Dakar to Mboro and about 15 minutes on horseback, we finally arrive at a property fenced by barbed wire with a storage building on the left.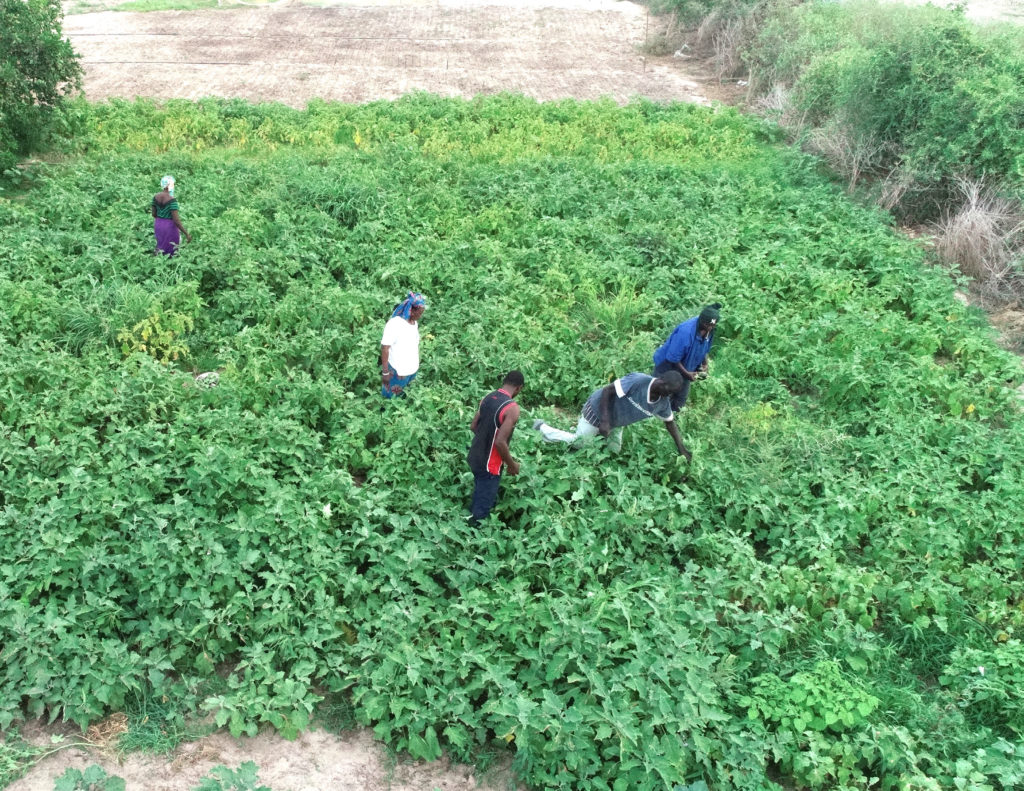 The property owner Binta Ba, a 52-year-old woman, is busy with a pile of lemons, freshly harvested by half a dozen workers. Binta is the daughter of a farmer and has loved agriculture since her childhood.
"We must now say: Dundël Suuf, yakannal sa poche, dufaal sa gafaga," which means Dundël Suuf, feed the soil and earn money.
"From the time I was seven years old, my father sent me to guard the family field against granivorous birds or other animals that strayed. I had only a pot of gloria and cookies to eat for the day," recalls Binta. She had never been to school, but this did not prevent her from becoming the primary breadwinner for her family. Binta is an enterprising agricultural producer. "I bought this 1-hectare plot for 1.3 million CFA francs (about U.S. $2,189) in 2013 and, a year later, started farming," explains the farmer, who was selling scrap metal at the time. She built a large water basin and planted lemon and mango trees on one section. The rest of the plot is used for market gardening, where she produces tomatoes, potatoes, turnips, eggplants, and other crops.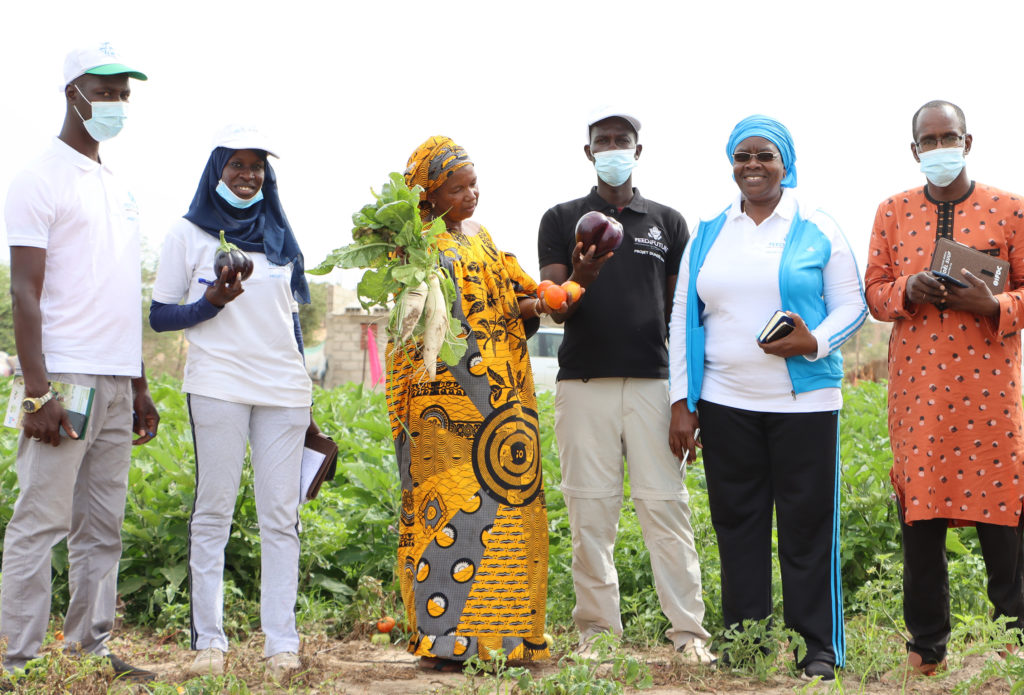 With her workers, she will soon proceed to the third harvest of her market garden, where she has used both microdosing and farmer's practice fertilizer applications.
Binta enrolled as one of the producers who would participate in the Feed the Future Senegal Dundël Suuf project in Mboro (100 kilometers east of Dakar), but she was skeptical at first. "I didn't believe that you could use less fertilizer and get very good yields," she recalls. This skepticism led her to decrease the size of the plot she would devote to microdosing. "I reduced the area that we had measured at the beginning," she says with regret. The results were convincing. After three harvests in one month, she will now apply microdosing to the entire plot. "Look at the microdosing plot and the farmer's practice; you can clearly see the difference," she says. She applies fertilizer every week to the farmer's practice plot but has only used two applications for the microdosing plot. Very little fertilizer was applied to the microdosing plot, and it had much better yields; more fertilizer was applied to the farmer's practice plot, but yields are trending downward.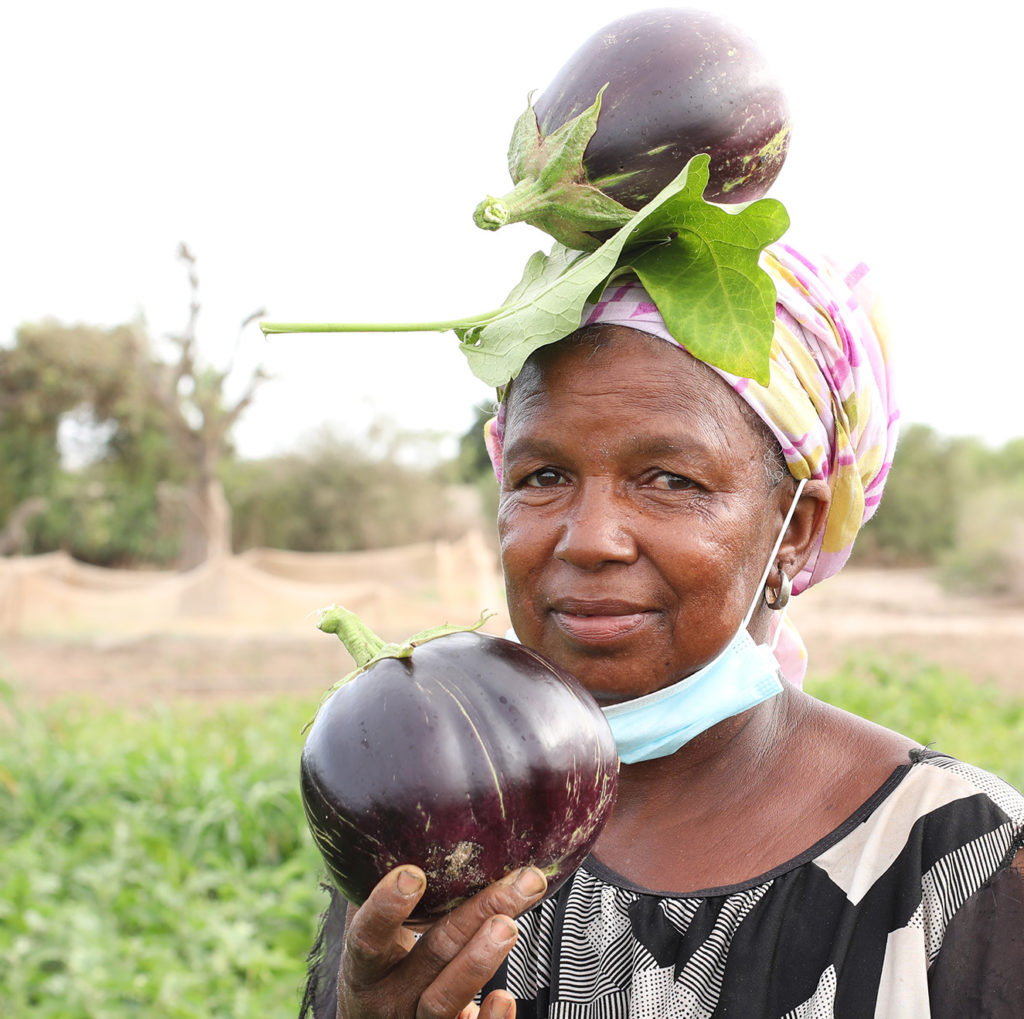 The eggplants in the farmer's practice area start to turn yellow after only three harvests; those in the microdosing section are green and look much healthier. The appearance of the fruits leaves no doubt about their quality.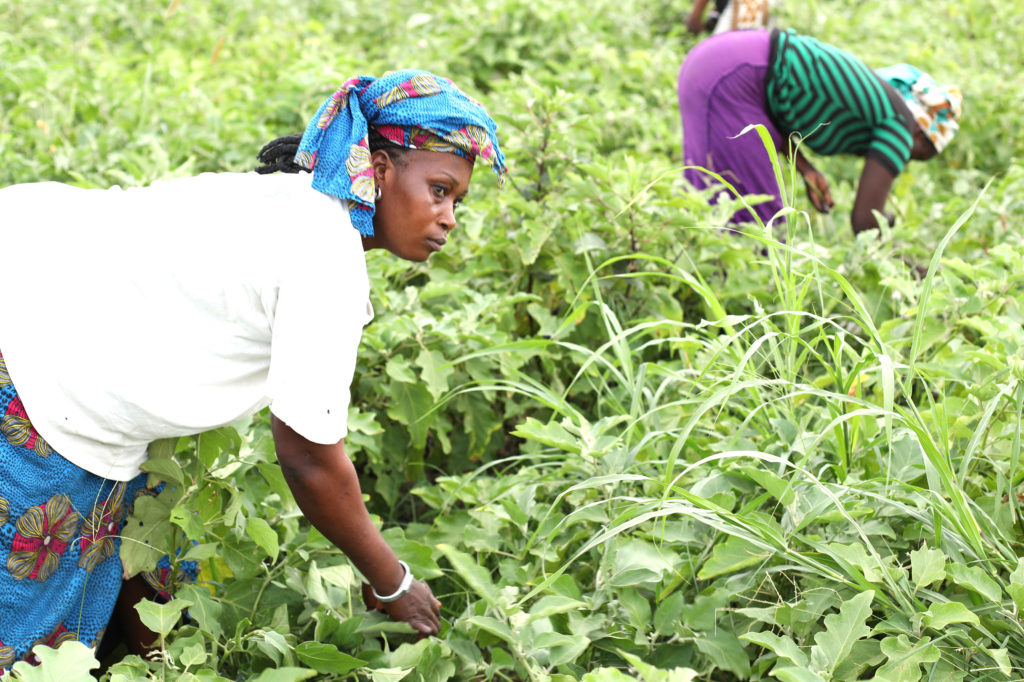 As far as yields, the figures speak for themselves on the advantages of microdosing. In one day, 170 kg was harvested, compared to 100 kg in the farmer's practice section. "During my first harvest, I had a total of 210 kg, 130 kg grown with the farmer's method and 80 kg with microdosing. But during my second harvest, I had 210 kg just in the microdosing plot, compared to 150 kg in the farmer's practice plot," explains Binta. The effects of microdosing have exceeded her expectations. She has been able to pay school fees for her grandchildren, as well as children of her nieces and nephews. Binta explains, "We must now say: Dundël Suuf, yakannal sa poche, dufaal sa gafaga," which means Dundël Suuf, feed the soil and earn money.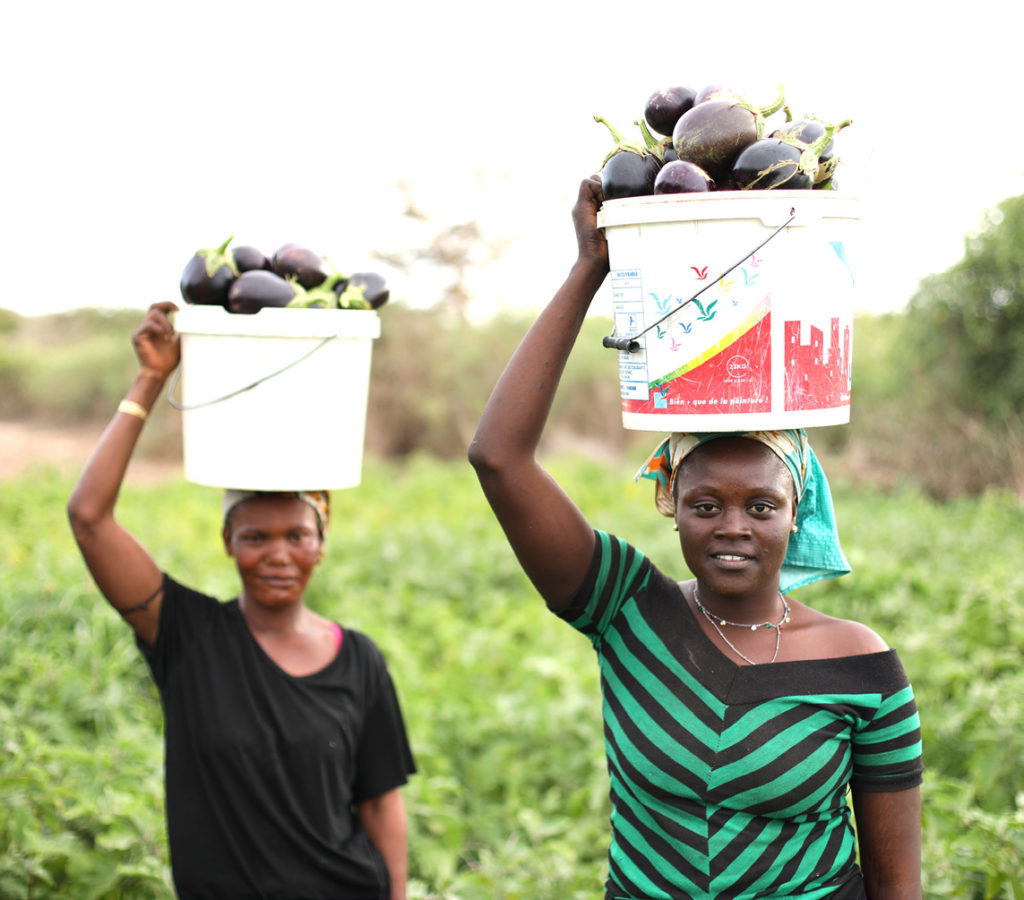 While the horticultural season is over for many producers, Binta's business continues. The next day, her harvest will be transported to Noto Gouye Diama, one of the main markets for vegetables in the Niayes, where the 60-kg bag of eggplant will bring 6000 CFA francs (about U.S. $10).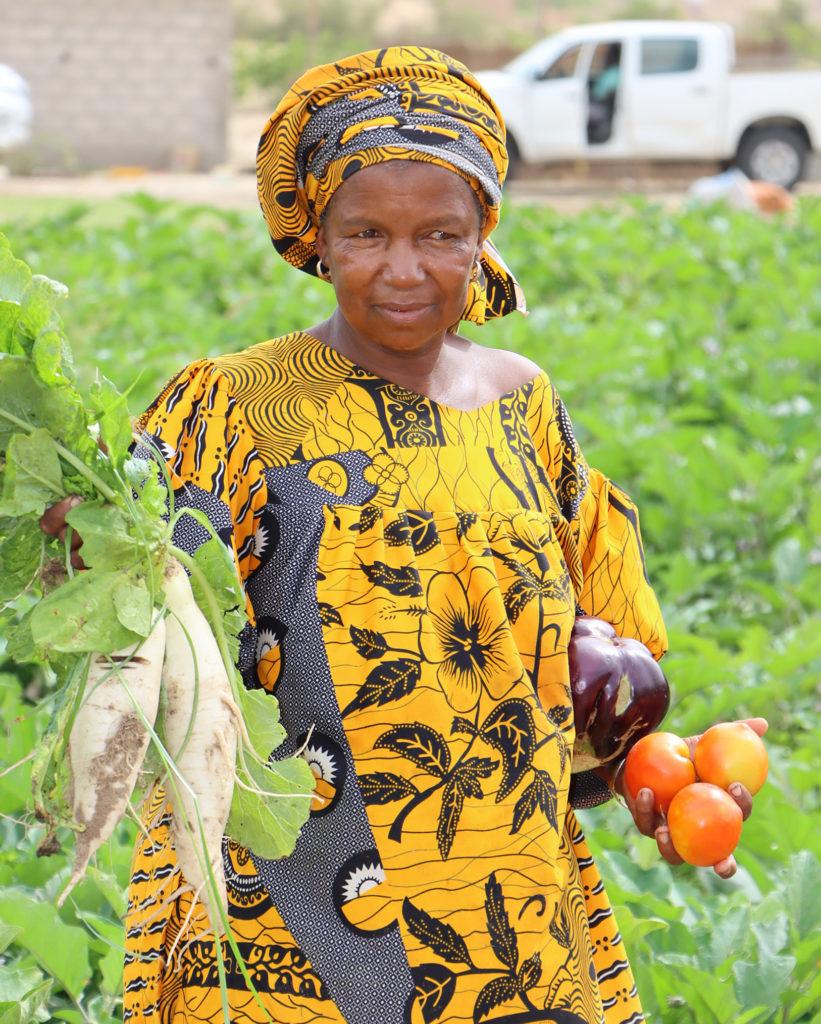 As for Binta, she is now a champion of microdosing and intends to promote it to the producers in Mboro.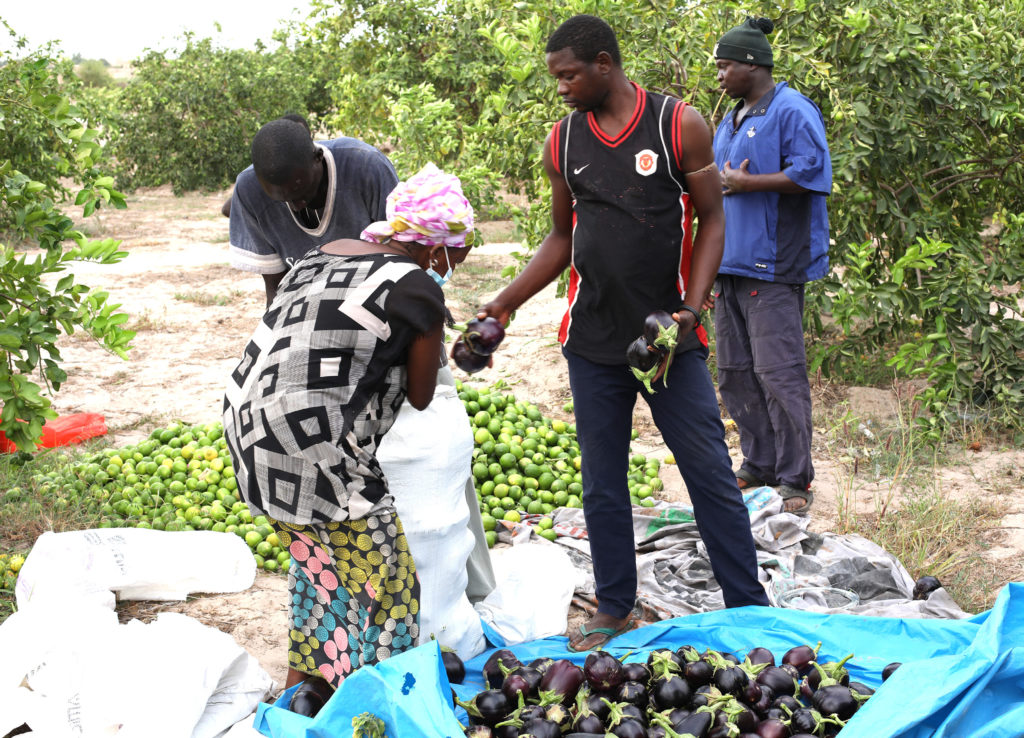 Feed the Future Senegal Dundël Suuf is part of the Feed the Future Enhancing Growth through Regional Agricultural Input Systems (EnGRAIS) Project for West Africa and the Global Food Security Strategy. The project aims to increase agricultural productivity to foster an inclusive and sustained reduction in hunger, poverty, and malnutrition.