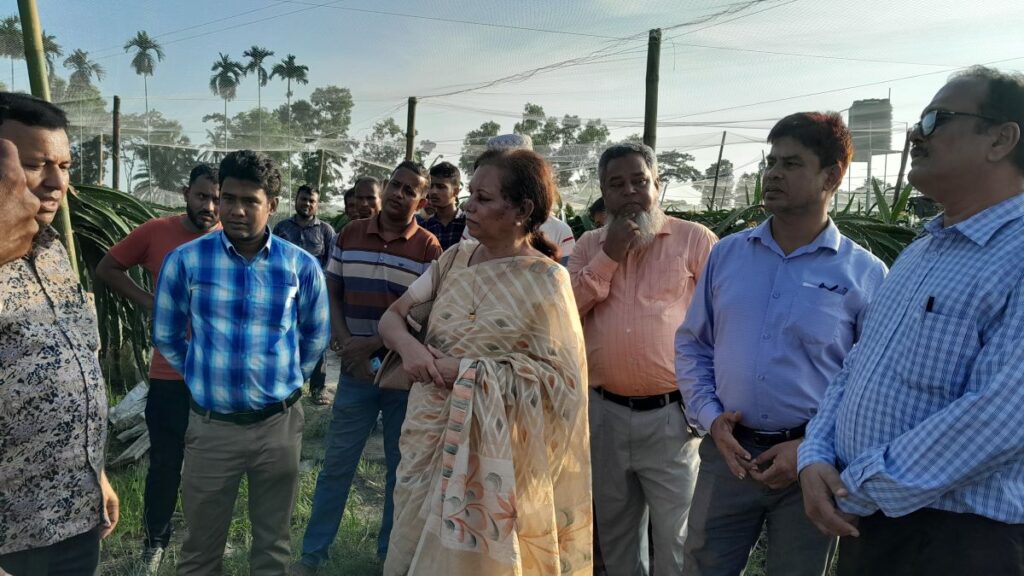 The delegation gaining valuable insights about farming practices while visiting demonstration plots.
The Feed the Future Bangladesh Climate Smart Agriculture Activity, in close collaboration with the country's Ministry of Agriculture (MoA), facilitated a series of visits to the districts of Barishal, Borguna, Pirojpur, and Faridpur to engage directly with the project's farmers and stakeholders and assess the effectiveness of the project's interventions.
The delegation included Ishrat Jahan, the project's Chief of Party; Dr. Ruhul Amin Talukdar, MoA Additional Secretary, and representatives from the local Department of Agriculture Extension (DAE) offices.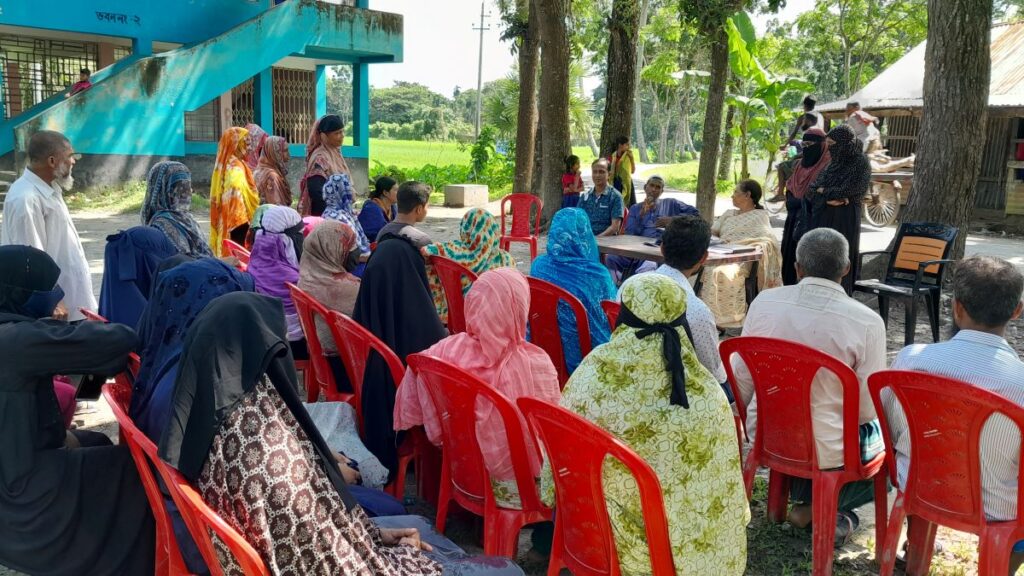 During the visit, the delegation participated in dialogues with farmers and stakeholders, encompassing a wide range of topics related to agriculture and farming practices, with a specific focus on climate-smart agriculture (CSA) technologies. Given the project's emphasis on sustainable and climate-resilient agricultural methods, the intention of this visit was to solicit valuable insights and perspectives from farmers regarding the adoption and impact of these technologies.
These visits served the dual purpose of gathering valuable insights and engaging directly with the local farming community.
Motivational meetings were held with farmers to emphasize the advantages of integrating CSA technologies, highlight the significance of sustainable agricultural practices, and explore strategies to effectively support farmers in the successful implementation of these practices. The itinerary also included visits to local rice demonstration plots and fertilizer briquette shops.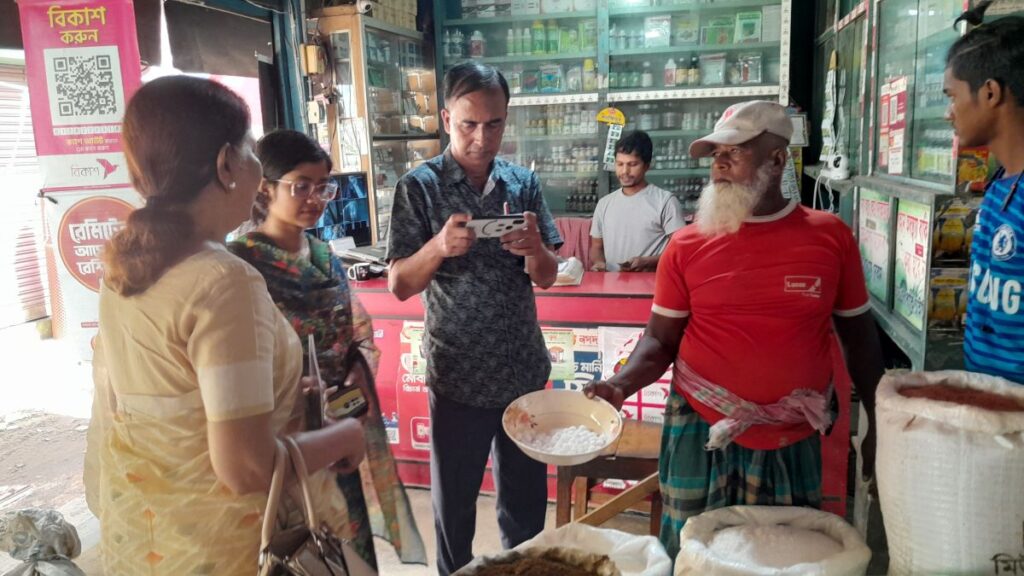 The demonstration sites serve as dedicated spaces where the project-trained farmers experiment with and showcase the latest advancements in rice cultivation techniques and technologies. Through these visits, the delegation gained a comprehensive understanding of how CSA technologies are being employed in rice and vegetable farming.
The Feed the Future Bangladesh Climate Smart Agriculture Activity has also established model villages to exemplify the successful application of CSA technologies and sustainable agricultural practices. Visitors toured these model villages, which provided them the opportunity to witness firsthand how these practices have been seamlessly integrated into the local community, resulting in tangible benefits for both farmers and the environment.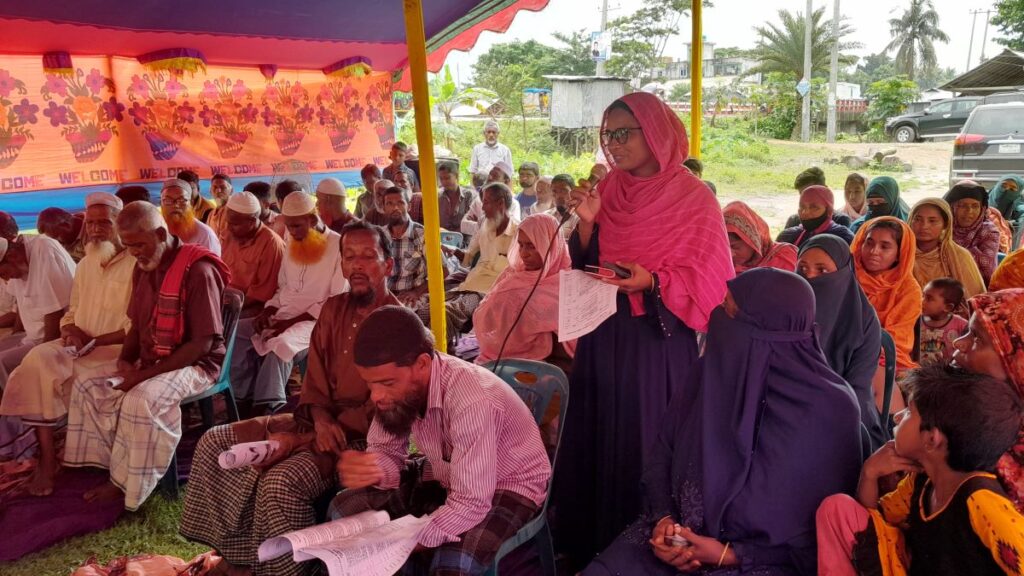 These excursions facilitated an in-depth assessment of the impact of CSA technologies and practices in the targeted districts. Moreover, they gave the visiting delegation a chance to inspire and motivate farmers to adopt sustainable and climate-resilient agricultural methods, and thereby contribute to improved livelihoods and food security.
---
The Feed the Future Bangladesh Climate-Smart Agriculture Activity is one of the many assistance activities supported by the American people through the United States Agency for International Development (USAID).