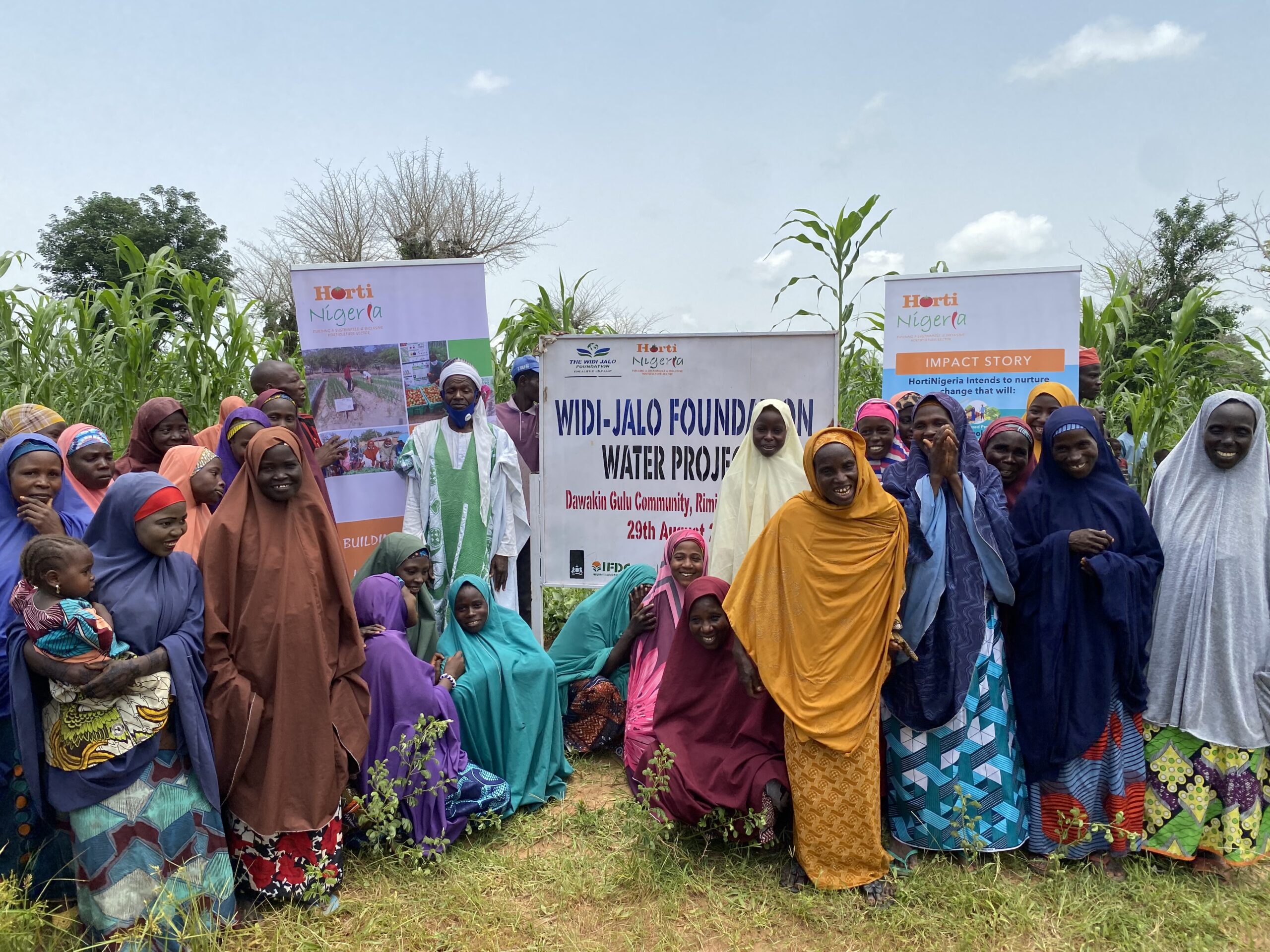 Water is essential; it is the very essence of life. Water is nature's gift to humanity. It covers 71% of the Earth's surface and comprises more than half of the human body.
This precious resource not only sustains our bodies, but also nurtures our planet's ecosystems and agricultural systems. Water plays a pivotal role in maintaining soil health and fostering crop growth, thus bolstering food security and nutrition. However, many people, particularly smallholder farmers, lack access to clean and safe water. In fact, a staggering 78 million people, one-third of Nigeria's population, live without this fundamental necessity. In some cases, farmers, especially those in remote rural areas, are unaware of water management and conservation practices, leading to the wasteful depletion of this critical resource.
In an unwavering commitment to enhance food security and nutrition in Nigeria, the HortiNigeria program educates and empowers small and entrepreneurial farmers on water conservation practices through its training on eco-efficient and production practices. The program collaborates with various stakeholders to improve water availability and accessibility in the regions where it is active.
Through the implementation of eco-efficient and post-harvest practices, farmers are not only made aware of the significance of water for the soil and are equipped with the knowledge and skills required for applying sustainable and affordable practices. These include:
Mulching and cover cropping: These techniques reduce evaporation, enhance soil management, and increase the soil's water-holding capacity, leading to healthier soils.
Smart irrigation practices: By providing training and fostering partnerships, HortiNigeria has expanded smallholder farmers' access to climate-smart technologies, such as drip irrigation and linked young entrepreneurial farmers with suppliers.
In partnership with the Widi-Jalo Foundation, HortiNigeria is actively increasing access to water by installing boreholes for irrigation. Testimonies from farmers, particularly women and youths, demonstrate that the availability of water, combined with the knowledge acquired through training on eco-efficient practices, significantly reduces the stress involved in farm production.
Salamatu Dayyabu, a female smallholder farmer from Dawakin Gulu in Rimin Gado Local Government Area of Kano State, has experienced the transformative impact of this initiative firsthand. She noted, "With access to a reliable water source, women and young farmers like myself can now engage in year-round vegetable production, thereby improving household nutrition and food security, creating sustainable market opportunities, and increasing profits." Water is not just life; it is a catalyst for change and growth in the lives of many.
HortiNigeria (2021-2025), funded by the Embassy of the Kingdom of the Netherlands in Nigeria and implemented by IFDC, aims to facilitate the development of a sustainable and inclusive horticulture sector that contributes to food and nutrition security in Nigeria.