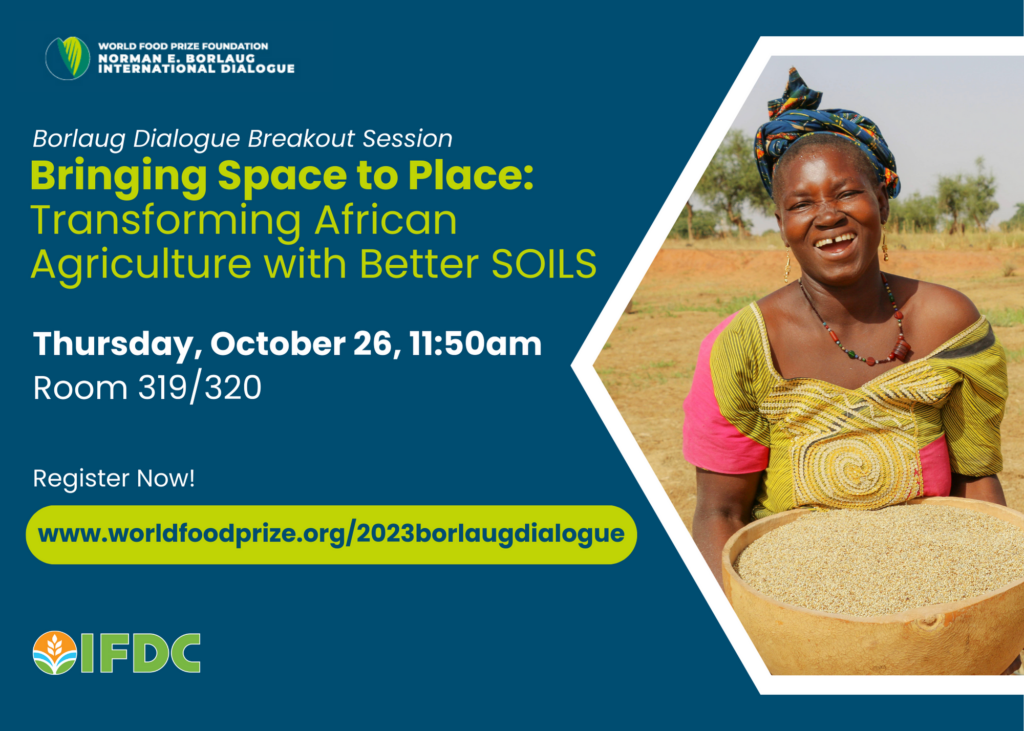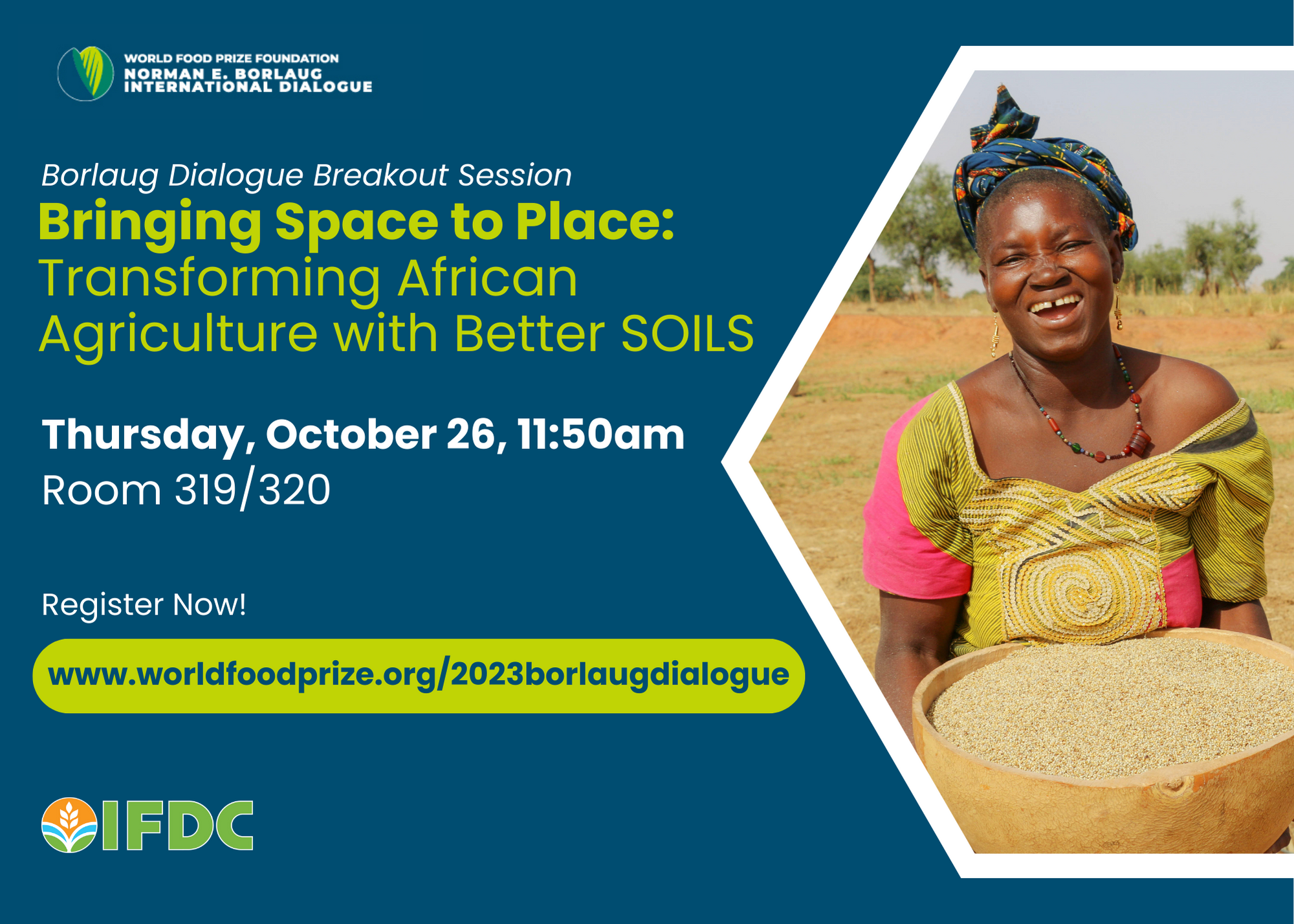 How can we feed nearly 10 billion people in 2050 without depleting the world's soils or endangering the world's biodiversity? What resources can we mobilize to build local resilience, empower communities to make evidence-based decisions for their futures, and bring agricultural innovation to scale? These pressing questions will be addressed in an interactive breakout session, where you will learn more about a groundbreaking approach that's already making a significant impact in 11 African countries: the USAID-funded SOILS-Space to Place (SOILS-S2P) initiative.
Please join us on Thursday, 26 October, 2023 at 11:50am in Room 319/320 to learn more about how we're "Bringing Space to Place: Transforming African Agriculture with Better SOILS."
SOILS-S2P, funded by the American people through the USAID Bureau for Resilience and Food Security, unites advanced technology with local wisdom to enhance food security and soil health globally. Collaborating with local, national, and international organizations, it empowers communities to make informed decisions to achieve yield increases of 40-200% and increasing fertilizer use efficiencies. The initiative's scalable model illustrates the power of collaboration and innovation in addressing complex challenges.
Our speakers will include Dr. Upendra Singh, Dr. P.V. Vara Prasad, Dr. Thomas G. Coon, Dr. Tilahun Amede, Dr. Bram Govaerts, and Dr. Jonathan Atkinson.
We look forward to an interactive conversation about SOILS-S2P potential to harness scientific knowledge, fertilizer use efficiencies, and good agricultural practices for healthier soils, more nutritious plants, and nourished communities in Africa and around the world.
IFDC is an exhibitor for the 2023 Borlaug Dialogue. Stop by our booth to learn more about SOILS-Space to Place and our other initiatives.