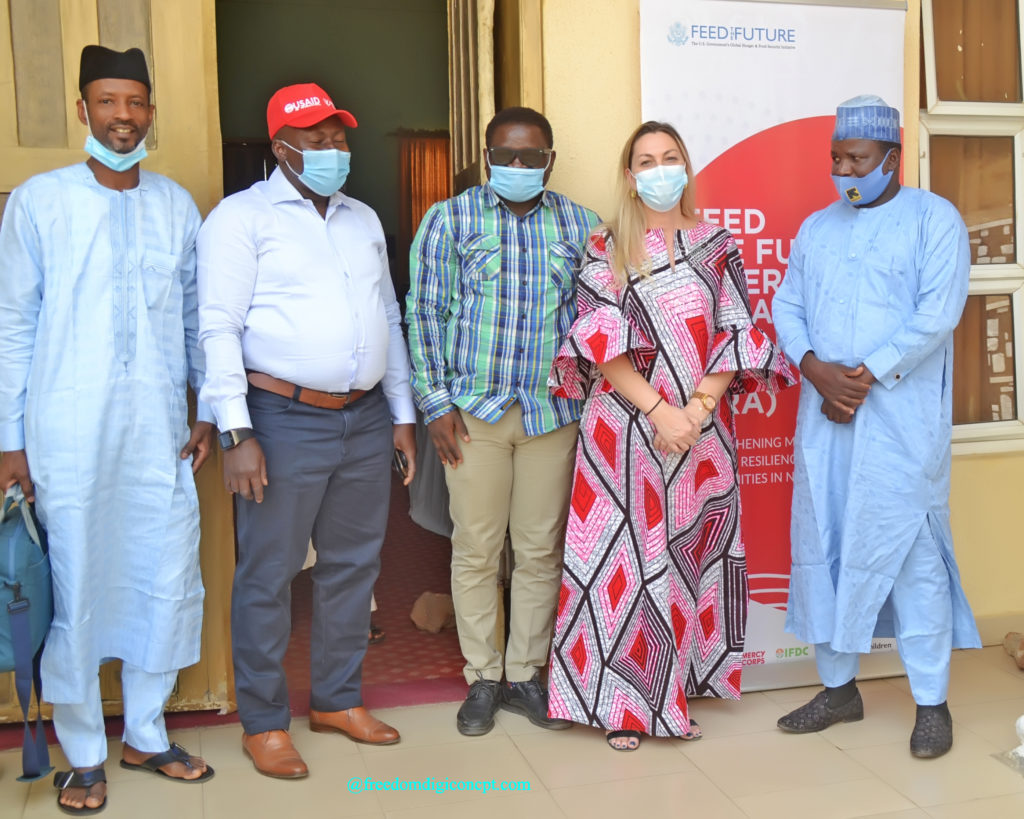 The Nigeria Rural Resilience Activity (RRA) Project is a five year (2019-2024) project funded by the United States Agency for International Development (USAID). IFDC is a member of the RRA Consortium lead by Mercy Corps, which also includes Save the Children International.
RRA seeks to lift 90,000 households out of chronic vulnerabilities and poverty.
RRA is facilitating economic recovery and growth in vulnerable, conflict-affected areas by promoting systemic change in market systems. IFDC is championing interventions aimed at improving farm practices for increased productivity and incomes for farmers through engagement with value chain actors, public/private extension service providers, input network actors, and others by ensuring appropriate technologies and practices are mainstreamed into the primary activities of the respective partners/stakeholders.
Results
2020
IFDC supported the COVID-19 Rapid Assessment, conducted scoping studies that shaped the interventions, contributed to the evidence-based value chain selections and Agricultural Input Access Strategies and Extension Content workshops, and developed extension communication materials covering the maize, rice, cowpea, and groundnut value chains. Capacity building for agro-dealers, extension officers, and lead farmers on safer use of agrochemicals was conducted and five Memoranda of Understanding were signed, which will contribute to strengthening the resilience of the market actors to sustainably lift over 90,000 households out of chronic vulnerabilities and poverty.
Contact Project Leader