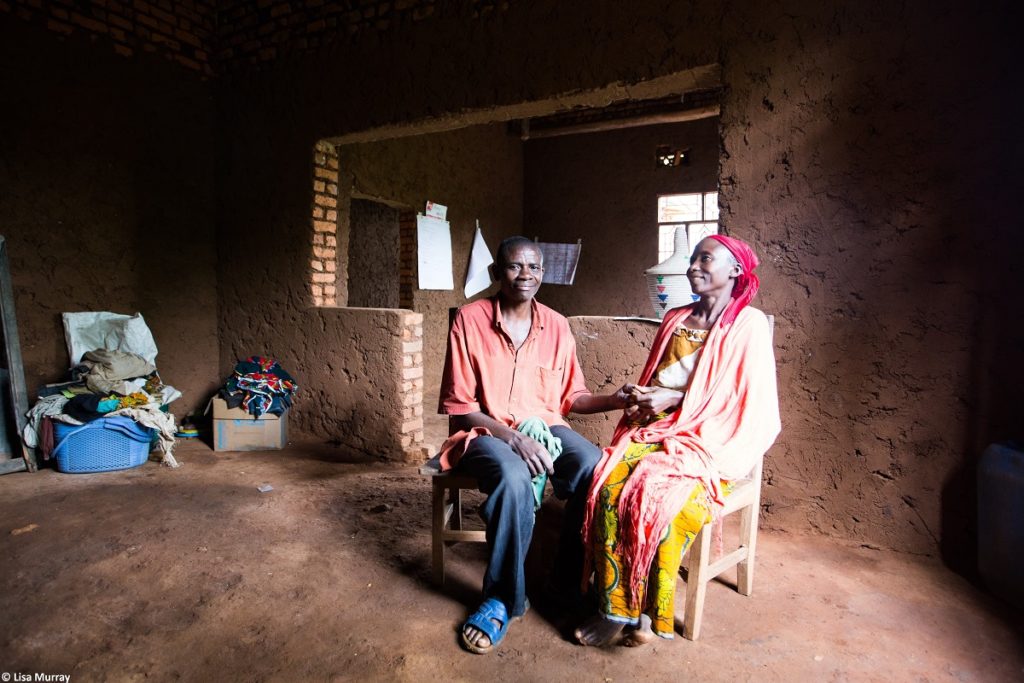 PAPAB (2015-2019) aimed to sustainably increase food production in Burundi by promoting market-oriented, climate-resilient, and sustainable agricultural techniques, supported by targeted fertilizer subsidies. The project was funded by the Embassy of the Kingdom of the Netherlands. Lead implementing partners included Alterra Wageningen University and Research, Oxfam Novib, and ZOA. More than 10 local organizations collaborated, including ADISCO, OAP, CONSEDI, and Réseau Burundi 2000+, as well as the Dutch organizations HealthNet TPO, SoilCares, and Trimpact.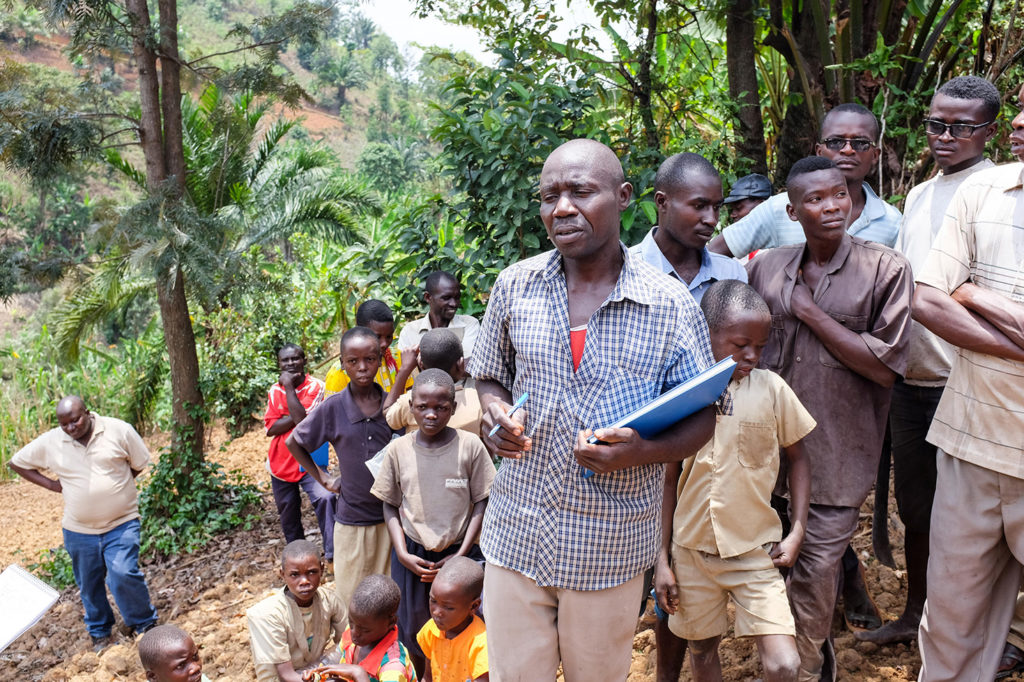 Outcomes
59,765 total households implemented a PIP.
183 hills implemented a PIP.
1,305 total savings and credit groups facilitated.
272 professional agricultural organizations formed.
40 cooperatives established and involved.
Project Approach
Integrated Farming Plan (PIP)
An integrated farming plan is a methodological approach to changing mentality, in which farm households and communities learn to develop and invest in a vision carried out by a plan for a desired future. It is based on awareness of their current situation, their capacities, and the possibilities for change, taking into account the strengths, weaknesses, opportunities, and threats identified at the household/hill community level. This approach stimulates self-management, knowledge sharing, and responsible commitment to collectively defined actions (at the household or hill level), including better management of natural resources. Empowerment, integration, and collaboration are the key principles of this approach.
Village Savings and Loan Association (VSLA)
The VSLA is a village savings and credit system managed by a Savings and Credit Solidarity Group whose members (15-30 people) decide get together to save their money. The savings are collected in a credit fund that allows members to borrow sums that they repay with interest. A VSLA is, therefore, a form of a cumulative savings and credit association, a type of autonomous and self-managed financial institution (managed by the community). A committee of at least five people manages the fund, but all members are responsible for the smooth running of operations. The main purpose of a VSLA is to provide a simple savings and credit opportunity in a community that does not have access to formal financial services. During the execution of the PAPAB, the VSLAs proved to be excellent sources of funding for PIPs.
Self-Help and Solidarity Group (IGG)
Developed and promoted by ADISCO, IGG is a form of social inclusion in which a group of five to 10 producers voluntarily come together for mutual aid and solidarity in various self-development activities. IGGs are a prelude to social and financial inclusion organizations, such as VSLAs and savings and internal lending communities (SILCs), and a foundation for the cooperative structuring process.
Integrated Soil Fertility Management (ISFM)
ISFM is an extension approach based on the combined and efficient use of a set of techniques to improve the availability and sustainability of water and the various soil nutrients a plant needs to increase productivity. These techniques include the combined use of mineral and organic fertilizers, the use of mineral amendments when needed, the use of good quality seeds, soil control and erosion protection techniques, improved cropping practices, and various techniques for preserving and improving soil fertility.
Community Approach to Agricultural Markets (ACMA)
The ACMA approach brings together all the actions aimed to provide direct economic players with training to enable them to remain competitive in the market and to establish a partnership between buyers (processors and traders) and producer groups. The objectives of the ACMA approach are: (i) strengthening the power of local economic actors in trade; (ii) increasing local supply and the flow of agricultural products into local markets; and (iii) improving marketing conditions for agricultural products.
Universal Method of Value Access (UMVA)
UMVA is an electronic platform comprising tools and methods designed to facilitate the creation and management (technical and administrative) of an electronic database of financial transactions (opening and holding virtual accounts, orders, money transfers, and online payments) and community structuring of households. This system has been used primarily by PAPAB to facilitate bundled fertilizer orders and to support social and financial inclusion initiatives.
Soil Fertility Tools (SFT)
A technique based on local soil data as well as online weather data, SFT provides an overview of the state of accumulation/decomposition of organic matter and ultimately the nutritional status of the soil and then formulates nutritional recommendations for different crops. In order to provide nutritional recommendations, several crop parameters must be obtained to reflect local growing conditions for farmers. To obtain these parameters, the soil is tested in a wet chemistry laboratory, and the crop and biomass are analyzed in several repetitions in different agroecological zones. With these parameters, the SFT can be calibrated, after which the recommendations given by the tool must be validated to determine whether they actually give the best results for farmers.
Media
---
Results
Sustainably increased agricultural productivity, strengthened resilience, and raised incomes for 865,666 farming households during Component 1 and 59,575 farming households during Component 2.
80% of households significantly increased their incomes over three years.
Supported the National Fertilizer Subsidy Program (PNSEB) to give about 800,000 farming households access to 56,236 mt of fertilizers and 9,210 mt of dolomite.
Contact Project Leader