SOILS Consortium
The Sustainable Opportunities for Improving Livelihoods with Soils (SOILS) Consortium was established in 2019.
SOILS is a collaborative platform that provides research and analytical support to national governments and private sector partners on land use, soil fertility and plant nutrition investment, and policy.
The SOILS Consortium is led by IFDC and funded by the U.S. Agency for International Development (USAID) Bureau for Resilience and Food Security through the Feed the Future Soil Fertility Technology Adoption, Policy Reform, and Knowledge Management (RFS-SFT) project. Early efforts will focus on Niger and Ethiopia, but SOILS is expected to expand to additional countries and partners in the future.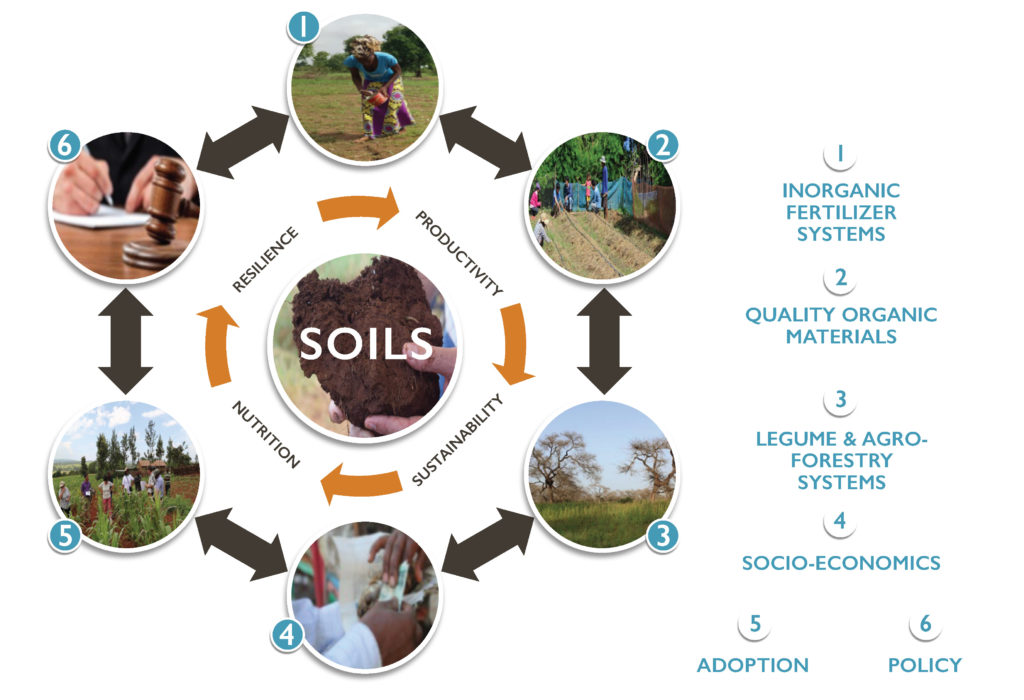 Government and technical partners include senior officials from national Ministries of Agriculture, CORAF and other regional agricultural research institutions, ICRISAT and other CGIAR centers, and the U.S. Department of Agriculture – Agricultural Research Service. University partners include Kansas State University, Michigan State University, University
of Colorado, and Auburn University.
Related Publications
Contact