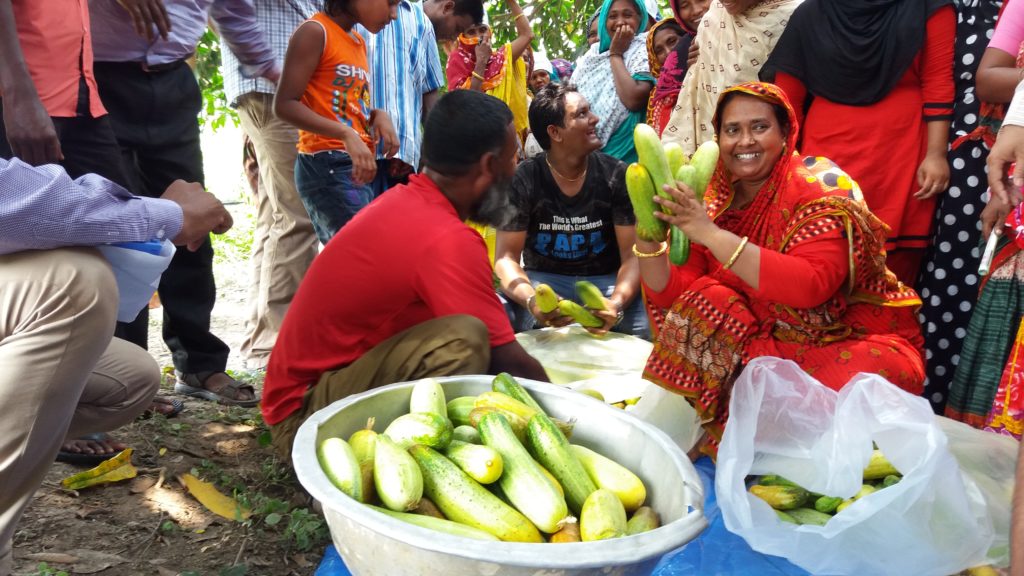 Did you know that women farmers are often the crusaders against hunger and are dedicated to providing food for their families? Bangladeshi women farmers are working to ensure food security for their children, their grandchildren and their country.
Nearly 40 percent of Bangladeshi children under the age of 5 are stunted and underweight. Forty-six percent of these will not live past the age of five. The body needs a variety of nutrients and vitamins to survive, but 70 percent of the calories that rural Bangladeshis consume come from rice. Such an unvaried diet can be detrimental to a person's health.
Low-weight babies born to malnourished mothers inherit hunger. They suffer devastating and long-lasting health effects including poor brain development.
IFDC knows that women can reverse this preventable cycle. According to the United Nations World Food Program and FAO, if women farmers have the same access to resources that male farmers do, the number of hungry people in the world may be reduced by up to 150 million.  If given the proper tools and knowledge, women are more likely to guarantee the food security of their families and, in turn, their country.
With support from USAID and the Walmart Foundation, IFDC is helping Bangladeshi women increase their production of fruits and vegetables. More than 40,000 women farmers will learn how to utilize fertilizer technology and drastically increase their yields. These farmers will be able to provide their families with more diverse food and higher incomes.
Bangladeshis consider horticulture to be the exclusive domain of women. By empowering women in this field, the project will also increase gender parity in the country.