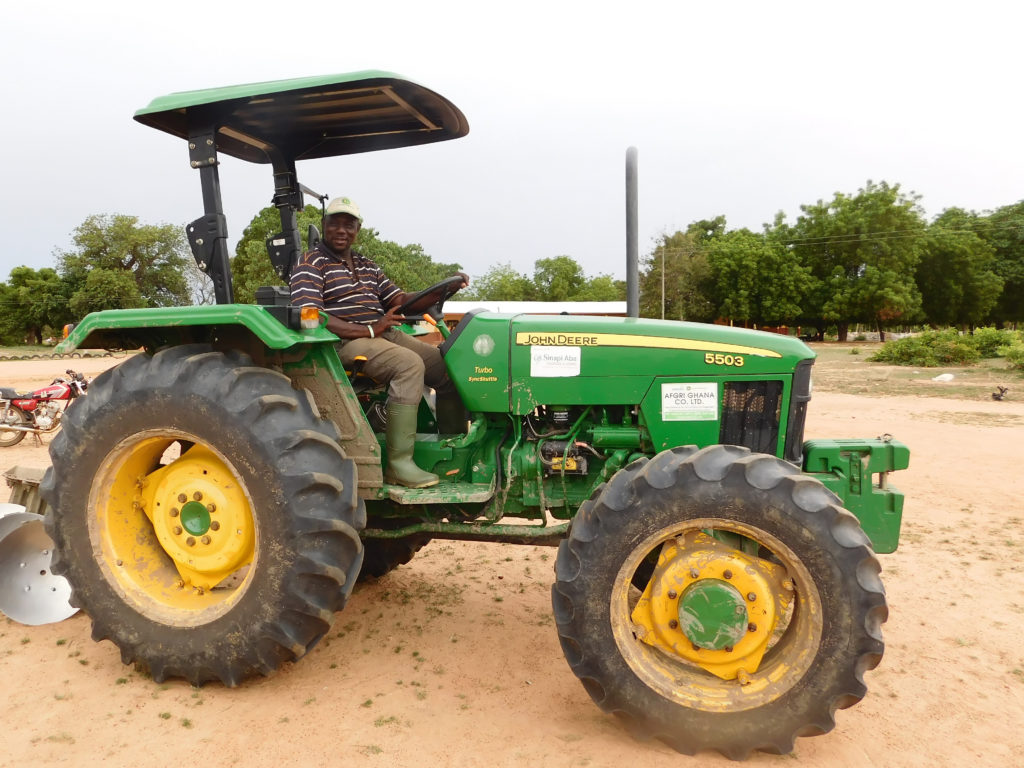 Many rice farmers at the four major irrigation schemes in the Upper East and Northern regions of Ghana have embraced urea deep placement (UDP) technology and continue to make giant strides in their farming business. They are improving their household income level exponentially with assistance from IFDC's Feed the Future Ghana Agriculture Technology Transfer project.
UDP technology enables rice farmers to increase their yields by more than 50 percent and to reduce fertilizer costs. Since the introduction of UDP in 2014, news about its benefits has rapidly spread in the across the two regions and now into the Upper West region.
Clement Kansake, a 57-year-old father of 10, is one of the early adopters who learned about and applied the technology when it was introduced at the Irrigation Company of Upper Regions (ICOUR) two years ago. He is always boasting about how UDP has contributed to the success of his farming and seed production business.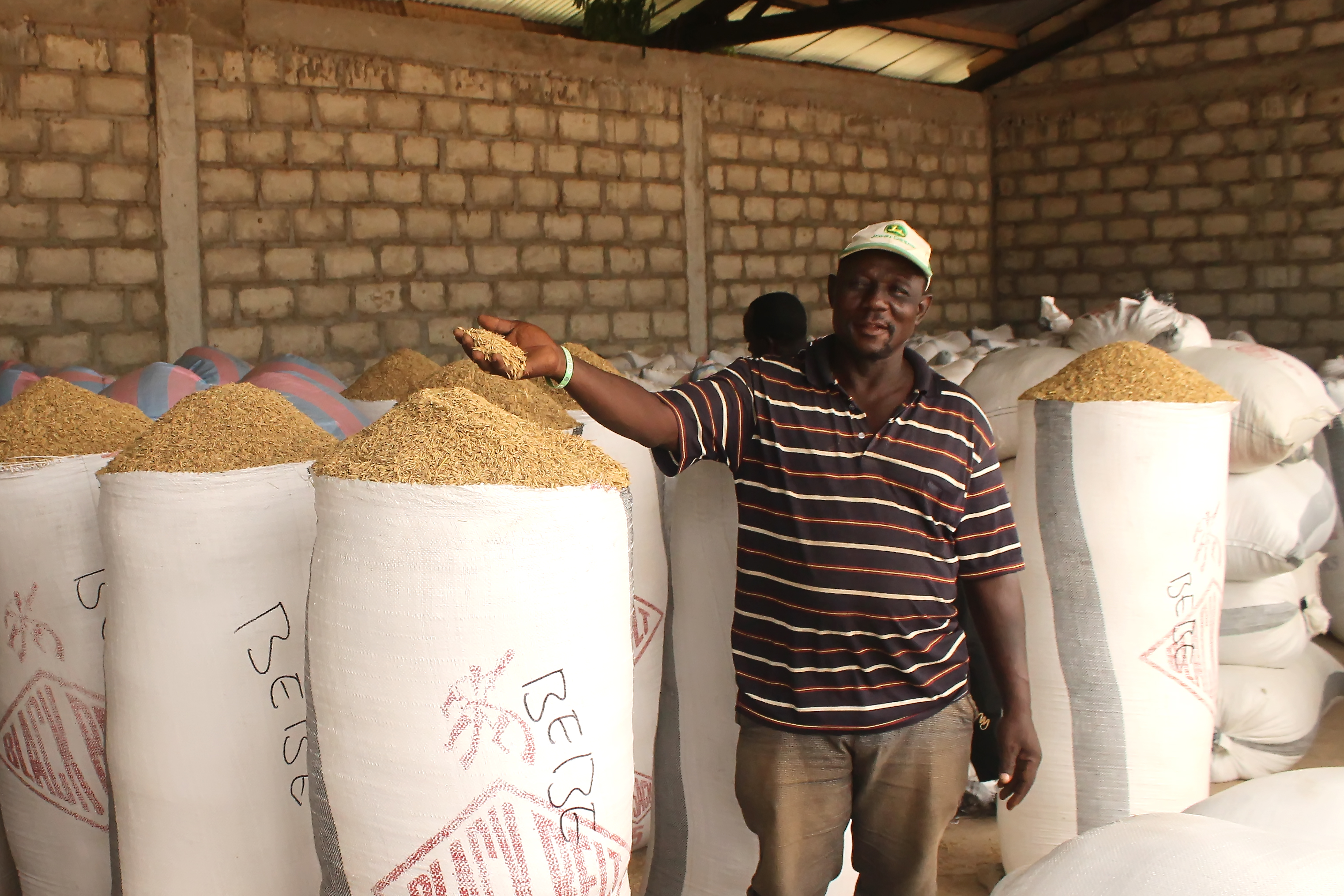 "What got me interested in UDP in the first place was the fact that the technology will cut the cost of urea fertilizer by half. All my rice farms since then have been cultivated under UDP. During the major rice season in 2013, I bought 60 bags of urea fertilizer for my field, but since 2014 when the technology was introduced to me, I have only used 30 bags [each season] for the same field. At the end of that season, I bagged GHS 120,000 (U.S. $30,456) worth of rice, because I got an average yield of 28-30 100-kilogram bags from each acre of rice field," Clement recounted.
Through the savings from Clement's rice proceeds, he has bought a tractor to help him during land preparation. He has started a business offering land preparatory services to other farmers.
"I save my money at Sinapi Trust Aba, a local bank. I approached the bank when I wanted to buy a tractor from AFGRI-John Deere, and they agreed to finance it. The bank based its judgment on the savings I acquired with UDP proceeds, and another project also paid a portion. I will finish repaying the loan this season because I have harvested 480 sacks of rice," Clement said.
After witnessing the excellent yields from Clement's farm, other producers believed that he was using superpowers to farm. But he credited his success to the adoption of the new rice technology.
Currently, he leads 400 farmers in Korania, a community around the irrigation scheme, and helps them increase yields. More than half are women.
"Seed plays an important role in attaining a good yield, so I have resolved to give all of the women free seed and plowing services on credit. Women are doing well at this scheme, and I will continue my best to support them," Clement noted.
He represents the farmers at many agricultural fora, where he continues to spread the benefits of the technology.