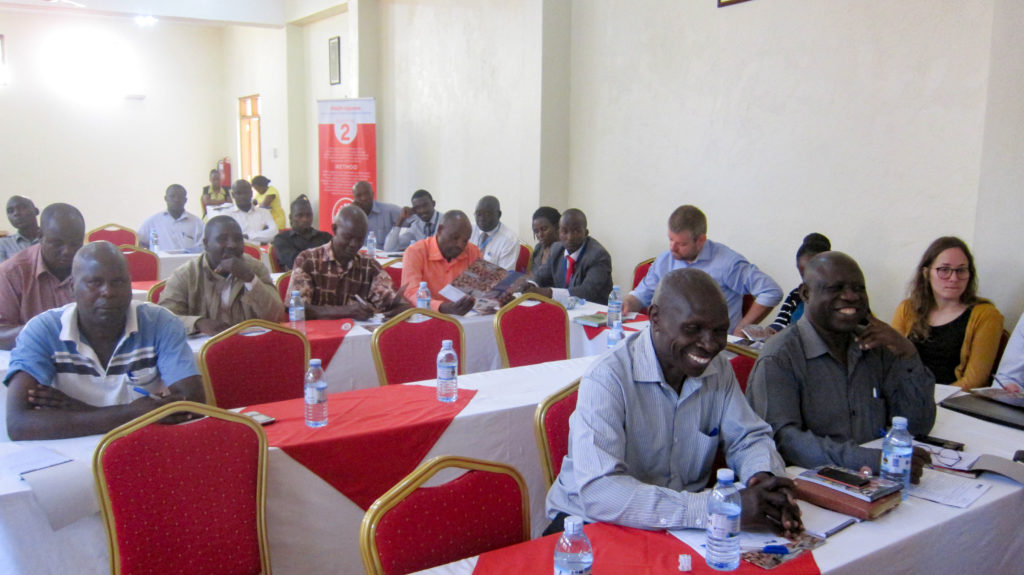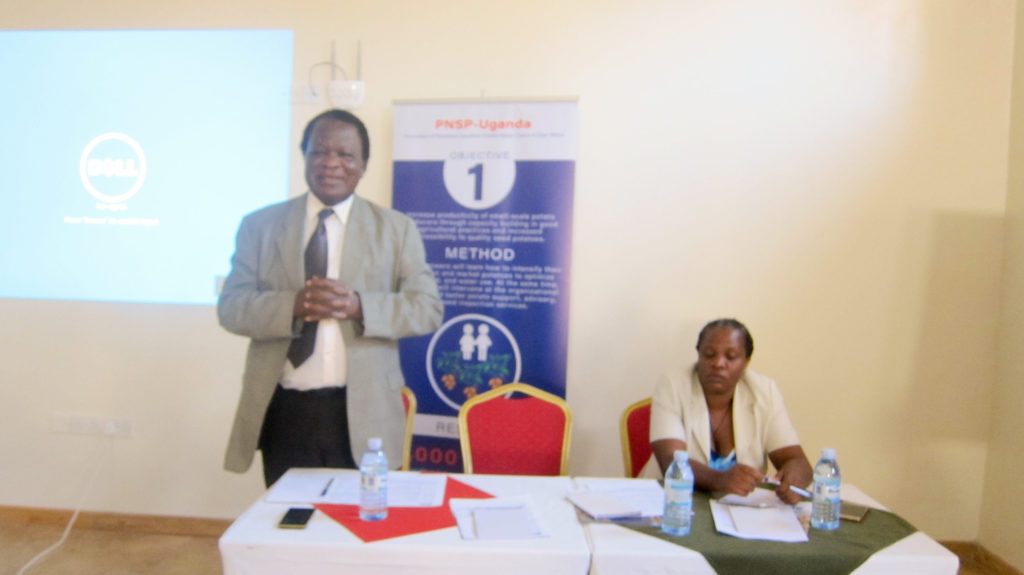 IFDC recently held a ceremony to launch the Promotion of Nutrition-Sensitive Potato Value Chains in East Africa (PNSP-Uganda) project. PNSP-Uganda is designed to increase smallholder potato productivity and strengthen potato sector coordination while improving household-level nutrition through dietary diversification. The project will intervene in the highlands of Eastern Uganda, where potato production, marketing, and processing form a major source of income for smallholder farmers, traders, and processors. Additionally, the project will encourage diversified diets, particularly for pregnant and breastfeeding women through the integration of nutrition and potato productivity at the farmer business school and community levels.
By the project's close, PNSP-Uganda is expected to achieve the following results:
6,000 small-scale potato producers (at least 30 percent women) increase productivity by 40 percent.
Availability of quality seed potatoes increases by 200 percent in Eastern Uganda.
50 percent of recommendations in the potato sector roadmap are addressed.
10 trade or market deals are brokered at the regional level.
Six innovation projects are communicated through stakeholder platforms.
Dietary diversity improves in Eastern Uganda, and 5,000 households improve their knowledge about family nutrition.
PNSP-Uganda is a four-year intervention funded by Deutsche Gesellschaft für Internationale Zusammenarbeit (GIZ) GmbH. Project partners include the KIT Royal Tropical Institute of the Netherlands, Uganda National Potato Platform, Ministry of Agriculture, Animal Industry and Fisheries (MAAIF), and potato growers and value chain actors.