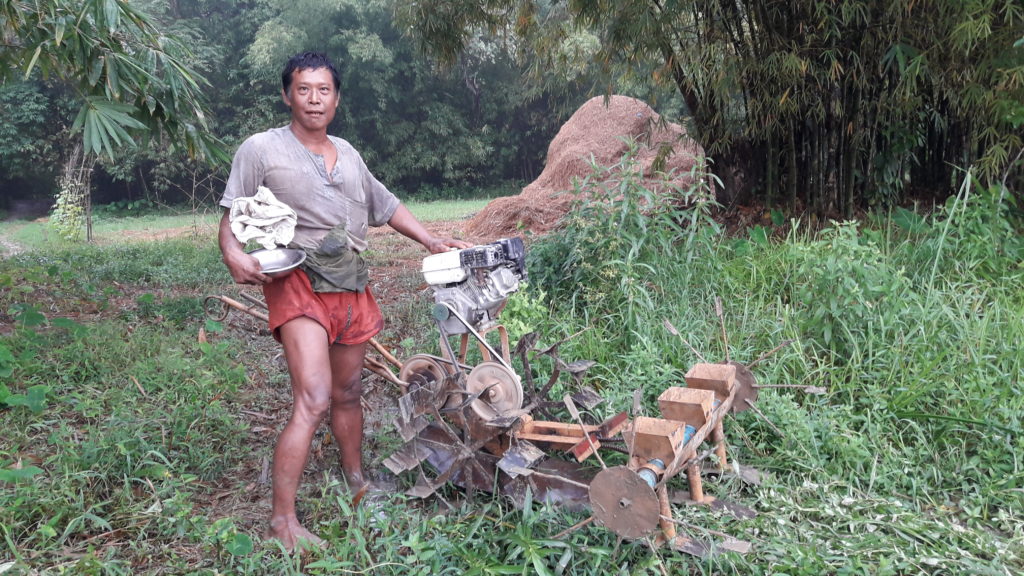 U Than Oo is a farmer skilled at mechanical engineering.
U Than Oo and his family own a 30-acre rice farm at Nyaungdon Su village in Mawgun Township. They also established a small farm equipment workshop as a non-farm business. Although he graduated with specialization in Industrial Chemistry, Oo is a farmer who is familiar enough with farm machinery to make repairs. When he's not on the farm, he renovates farm equipment to perform better. Upon entering his workshop, one sees him also busy with a new machine, a urea deep placement (UDP) Applicator.
Oo was first introduced to UDP technology 2 years ago during a farmer training, and he has used it on his farm ever since. He likes this technique, therefore he wants his friends to know that with UDP they can increase their yields and profits. He shares the techniques. Many farmers hesitate to adopt UDP because it takes a lot of time and labor to apply the technology. To solve this, Oo is working on innovating the UDP applicator to overcome these hurdles to adoption.
In developing the machine, he wants to ensure it meets the criteria of local farmers. As a farmer himself, he understands the problems they run into and the local field conditions they must work with. His criteria are:
It can work well in any field conditions.
It can drop the briquettes properly and precisely.
It can operate for long periods of time.
Oo is confident in his abilities but also sees this innovation as a dire need. "In the developed nations, they are inventing spaceships. Why can we not make this kind of small machine to apply UDP?" It is this that drives him to succeed, and his neighboring farmers are invested in his success. In the next dry season, he and several other farmers plan to test his prototype by applying UDP to 70 acres. With this in mind, he modified the machine step by step to make the best better. The machine is now much more efficient, with application rate of 90 percent, reaching a capacity of 4 acres per day on 4.5 liters of gasoline.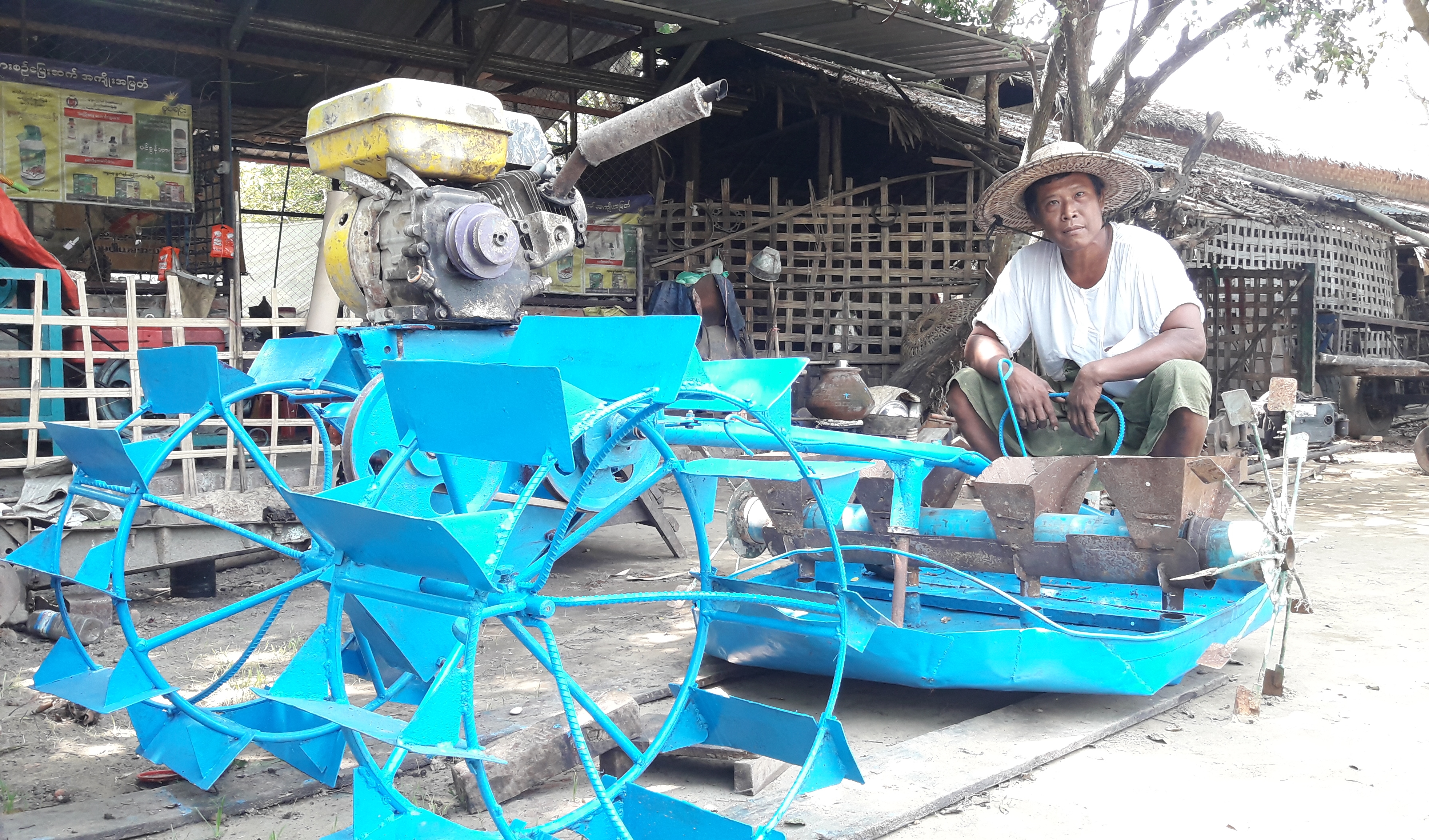 U Than Oo is one of many farmers supported by the USAID-funded Fertilizer Sector Improvement (FSI+) project in Myanmar. Read more about the project here.