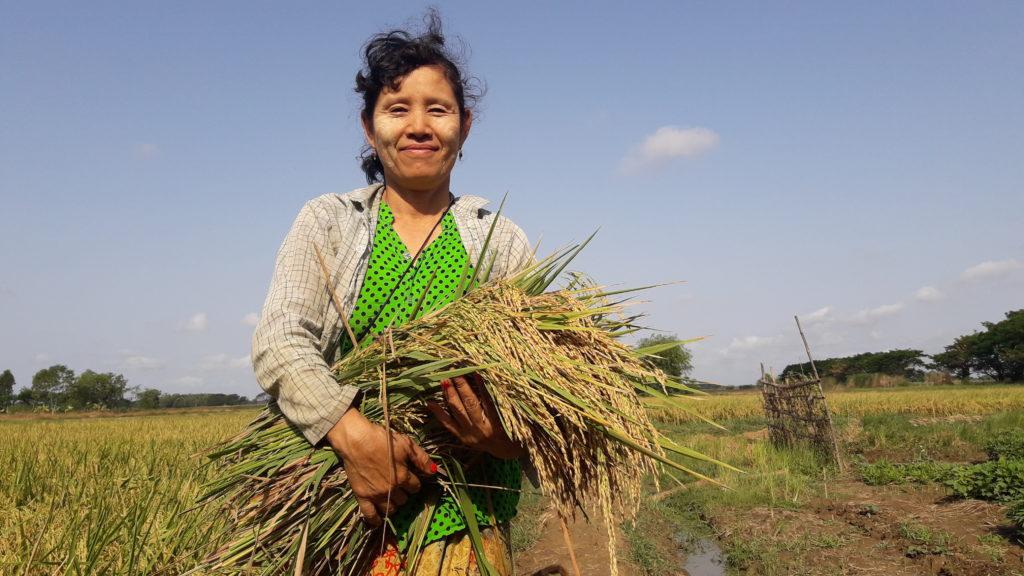 "I am very glad that IFDC changed my life. It increased my income and bettered my livelihood well into the future."
Nwe Nwe Win, 50, is a model woman farmer living in Htoo Lay Su Village, Htantabin Township of Yangon Region. Her husband Ye Win is also a farmer, and they have a son, 26.
In the summer of 2015, she received training from IFDC's Fertilizer Sector Improvement (FSI+) project, which is funded by the U.S. Agency for International Development (USAID). She also attended other agricultural trainings offered by the Department of Agriculture, the International Rice Research Institute (IRRI), the Food and Agriculture Organization of the United Nations (FAO), and several NGOs.
With the knowledge of UDP technology, she started applying 10-kg sample packs of urea briquettes given out during the IFDC-led training. During this time, she noticed the benefits of UDP, such as less urea usage, less weeding needed, and higher yields. As a hard-working farmer and with her ability to grasp and apply the technology, she became a demonstration farmer during the 2015 wet season for the FSI+ project.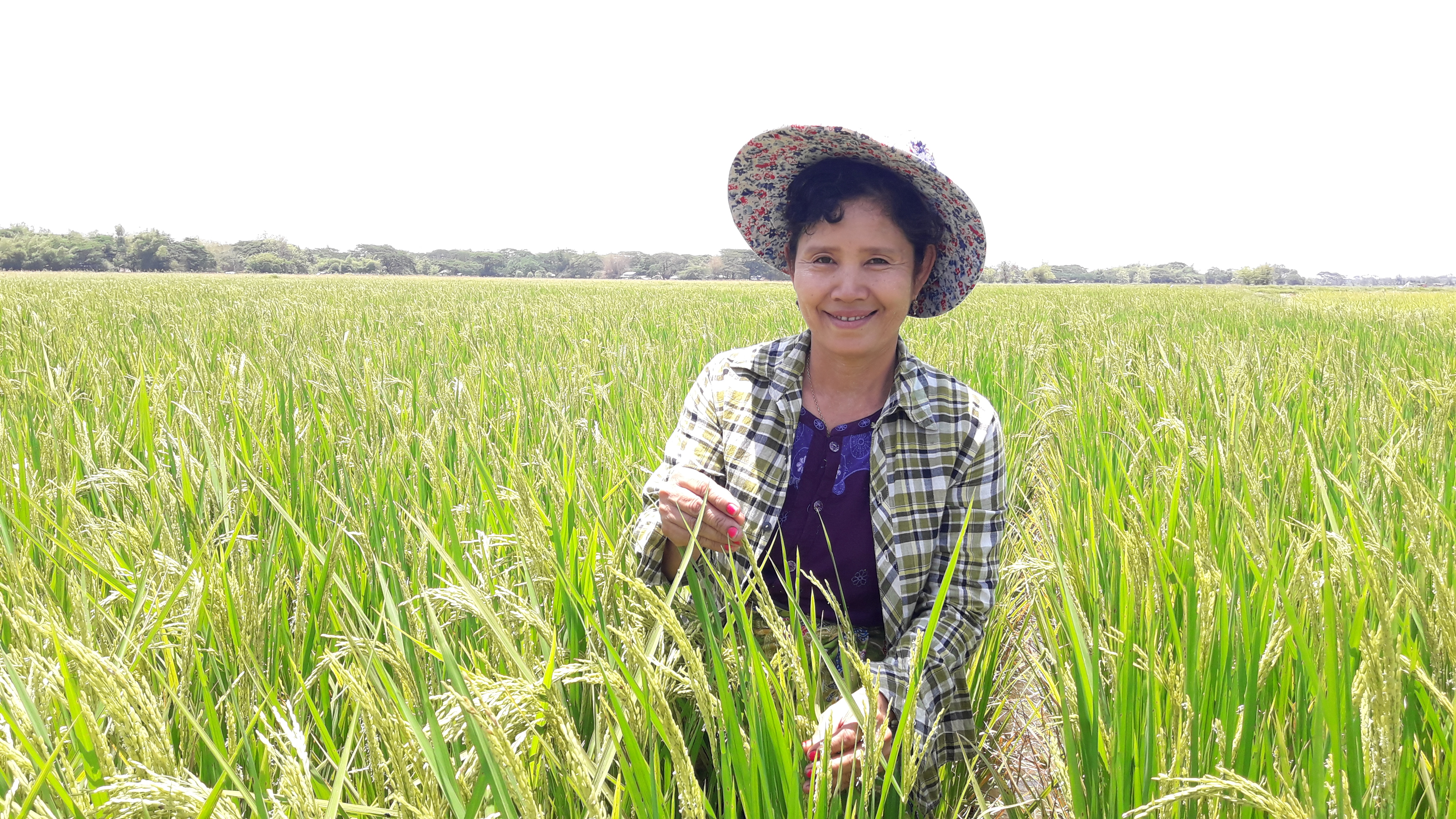 After realizing the good results, she invested her own money to use the technology on her 2-acre farm in the summer of 2016. In 2018, she used a high-yielding variety that yielded 245 baskets on 2 acres (6.3 tons/ha). Their family had enough for the whole family to eat the whole year – and still enough to sell to buyers. Additionally, she received the best high-quality seeds award from the International Rice Research Institute in the nearby villages as a model woman farmer.
According to Win, "My farm now yields produce that brings greater prosperity and opportunity to my family. Our income has significantly increased year by year, and the impact has multiplied – we are building houses, raising livestock to make extra money, buying pumps and other equipment for irrigation for my farm, improving our living conditions, and enjoying a higher quality of life."
She has also transferred her knowledge of UDP technology to other farmers in her village and the neighboring village. One agricultural NGO in the area noticed and invited the extension team to provide more information about UDP technology. The NGO showed a strong interest and a willingness to invest in the technology.
In the wet season of 2017, she applied UDP and looks forward to the results.
"I will use this technology forever," Win Said.