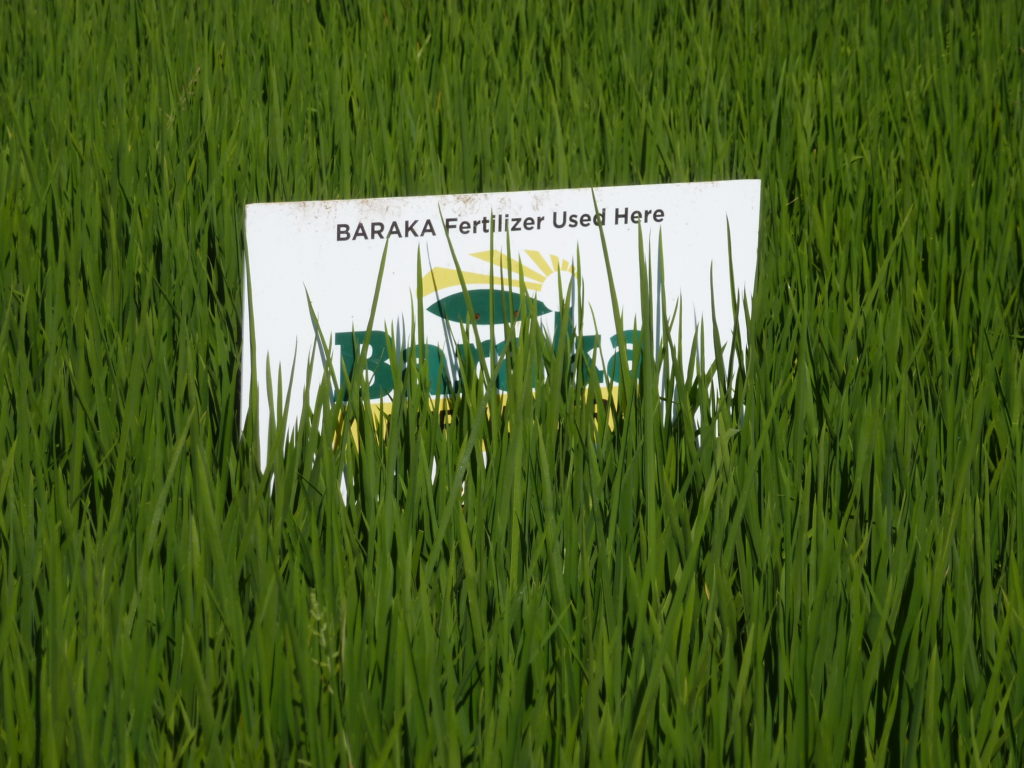 Conventional fertilizers provide plants with three main nutrients, nitrogen, potassium, and phosphorus; but soils are often deficient in secondary or micronutrients such as zinc or boron.
In partnership with fertilizer manufacturer Toyota Tsusho, IFDC's Toward Sustainable Clusters in Agribusiness through Learning in Entrepreneurship (2SCALE) project helped introduce a new blended fertilizer for rice in Kenya. Baraka (Swahili for "blessing") contains boron and zinc in addition to the standard NPK. It was introduced last year. Farmers purchased more than 10,000 bags; rice yields increased by 30%.
This season, Baraka is being scaled out countrywide. Yuki Tanaka, global project manager for Toyota Tsusho, recently visited 2SCALE sites in Western Kenya, including a privately owned model farm that provides hands-on training to rice farmers. Nearly 2,000 bags of blended fertilizer are being distributed to stockists at multiple locations, and will be available at subsidized prices, thanks to a partnership between the county government, 2SCALE, and Toyota.
2SCALE is an incubator program implemented by IFDC and the BoP Innovation Center (BoPInc) with funding from the Netherlands Directorate General for International Cooperation (DGIS) and private sector stakeholders. The program manages a portfolio of public-private partnerships (PPPs) for inclusive business in agri-food sectors and industries. 2SCALE offers a range of support services to its business champions (small and medium enterprises and farmer groups) and partners, enabling them to produce, transform and supply quality food products. These products go to local and regional markets, including to base of the pyramid consumers. See the project's current results here.